Savannah's
COMMUNiTY HEADLiNES
The Local Newswire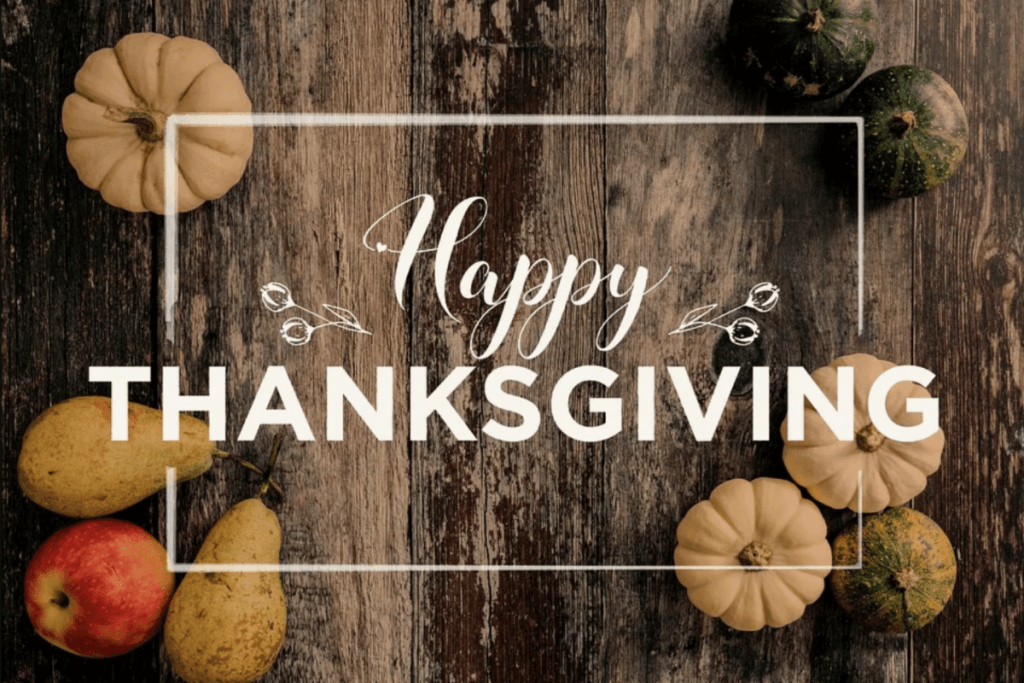 GROUNDBREAKING ON THE SHOPS AT LAKESIDE VILLAGE
(POOLER, GA) Officials broke ground on a new shopping center development in Pooler. Once completed, The Shops at Lakeside Village will be an exciting new retail center in one of the most rapidly developing sectors of Pooler. The Dewitt Tilton Group has been contracted for the construction of the building. For more information visit https://www.savannahnow.com/business/20191119/officials-break-ground-for-pooler-retail-center.
PALMETTO ANIMAL LEAGUE DONATION DRIVE "SANTA PAWS AT PINNACLE" TO LAUNCH FOR DECEMBER
(BLUFFTON/BEAUFORT, SC) Santa Paws at Pinnacle, a holiday donation drive benefiting Palmetto Animal League (PAL), will launch for the month of December with a kick-off party hosted at Pinnacle Medical Group's Sheridan Park office at 7 Mallet Way on Thursday, Dec. 5 from 4 to 6 p.m. Guests are encouraged to bring new blankets, towels, dog toys, food, cleaning supplies, shampoos, collars, leashes, beds and tennis balls. Pet store gift cards and cash donations are also accepted. All donations throughout the month will be given to PAL and distributed among rural shelters with limited resources. With each donation, guests will receive a $50 gift card toward an injectable treatment at Pinnacle Medical Group. To reserve a spot at the kick-off event, visit https://www.facebook.com/events/499953557533212/?active_tab=about.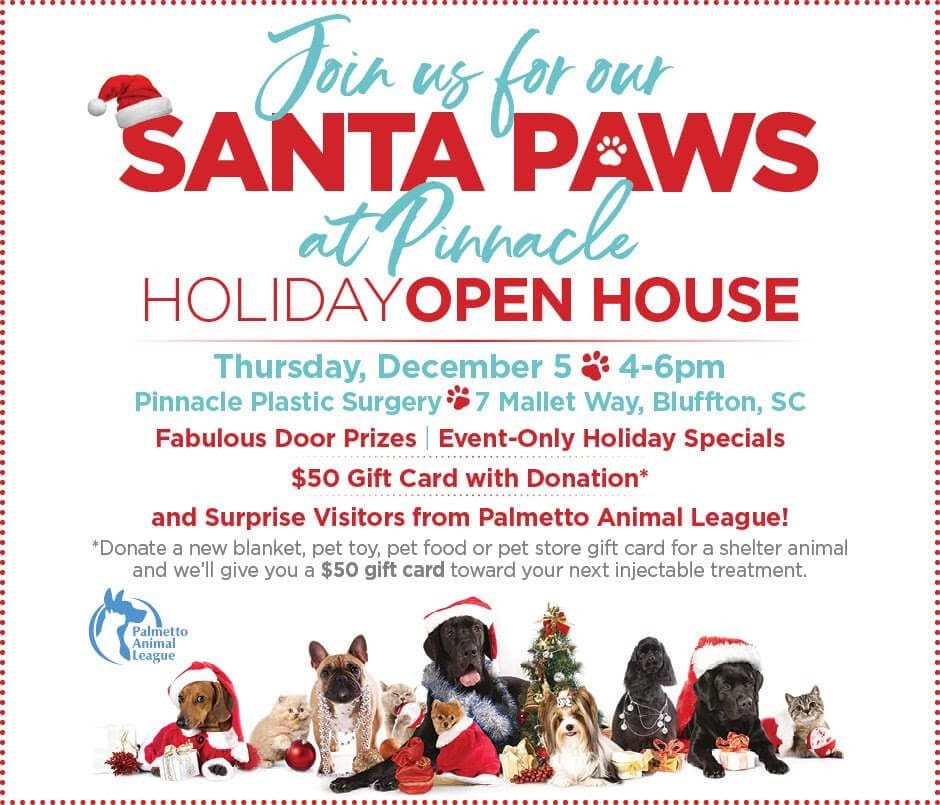 ENMARKET ACQUIRES ZIP-IN FOODS
(RICHMOND HILL, GA) Enmarket has acquired the former Zip-In Foods near First McAllister State Park. This marks the 125th location for the fast-growing convenience store chain and becomes its second in rapidly developing Bryan County. The store is located at 15163 Georgia Highway 144, at the highway's intersection with Fort McAllister Road, and will serve visitors of Fort McAllister State Park and its associated boat ramp, as well as the growing residential population in and around Richmond Hill. For more information, visit https://www.savannahnow.com/business/20191118/enmarket-acquires-former-zip-in-foods-store.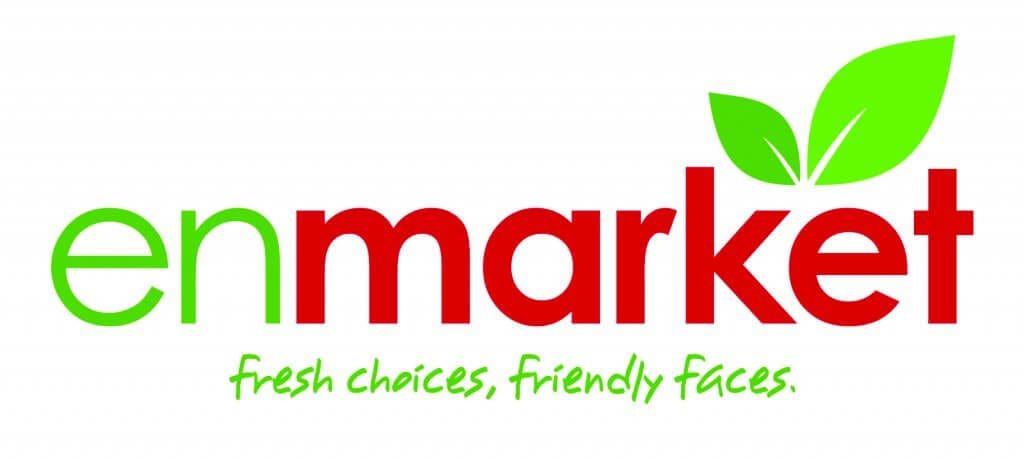 DONATION DRIVE AT YAPPY HOUR "HOLIDAY EDITION"
(JASPER COUNTY, S.C.) Peacock Subaru Hilton Head will host a "Yappy Hour Holiday Edition" on Thursday, Dec. 12, for local families to enjoy an evening with furry friends. Guests are invited to bring their pets to take pictures with Santa Claus and enjoy special Christmas music and treats. During this Yappy Hour, dogs will be available for adoption through Renegade Paws Rescue and Peacock Subaru Hilton Head will be collecting toys for the Marine Toys For Tots Foundation's program. The free event will take place from 5-7 p.m. at the Peacock Subaru Hilton Head, located at 111 Drivers Way near Bluffton. For more information, visit https://www.eventbrite.com/e/yappy-hour-holiday-edition-tickets-78199283161.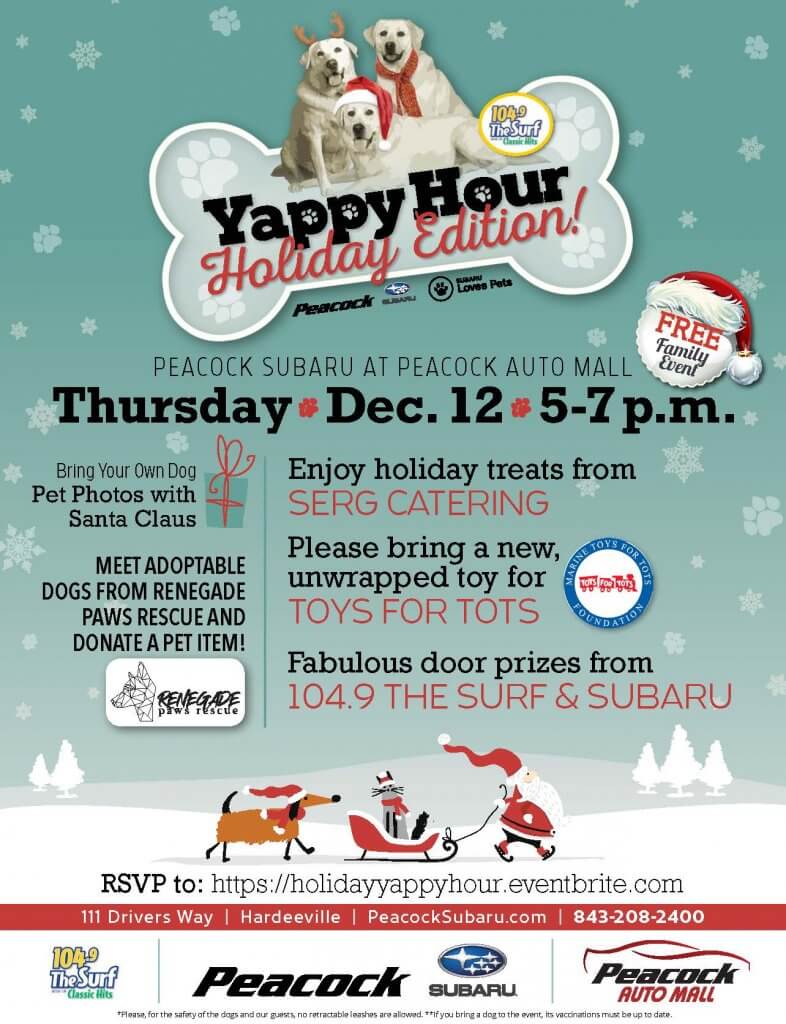 LOCAL CHARITY CHOSEN FOR 2019 SUBARU SHARE THE LOVE® EVENT
(BLUFFTON, S.C.) Peacock Subaru Hilton Head has selected Bluffton Jasper County Volunteers in Medicine (VIM) as its hometown charity during the 2019 Subaru Share the Love® Event taking place through Jan. 2, 2020. The local organization will be added to a list of national nonprofits that customers can select to receive a $250 donation from Subaru of America, Inc. (SOA) with each vehicle purchased from the dealership. To join the conversation about charitable giving, follow Subaru on Facebook at http://www.facebook.com/subaruofamerica or on Twitter at http://www.twitter.com/subaru_usa and search the hashtag #sharethelove.

BETHESDA'S MCKAY PLAYER OF THE WEEK
(SAVANNAH MORNING NEWS) Antjuan McKay has been recognized as the Savannah Morning News High School Football Player of the Week after his pivotal role in Bethesda Academy's 44-28 win over Carolina Academy in a SCISA Class A semifinal game. McKay completed 7 of 14 passes for 292 yards with touchdown passes to Jonathan Joseph and Ivan Gooding. McKay also added 7 tackles at safety. For more information on McKay and the game, visit https://www.savannahnow.com/sports/20191119/high-school-football-player-of-week-antjuan-mckay-bethesda-academy.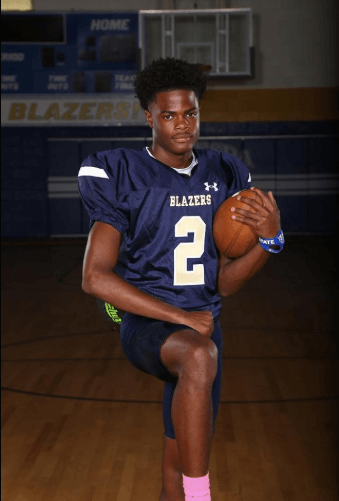 11TH ANNUAL UNITED WAY TURKEY TROT SETS FOR THANKSGIVING MORNING
(SAVANNAH, GA) Celebrating its 11th year, the Annual United Way Turkey Trot returns to Daffin Park on Thanksgiving morning. Registration begins at 7 a.m. on Thursday, November 28th . Kids K starts at 8 a.m., followed by Diaper Dash at 8:15 a.m. The Turkey Trot 4-mile run/walk will start at 8:30 a.m. All proceeds benefit United Way of the Coastal Empire. To register, visit runsignup.com.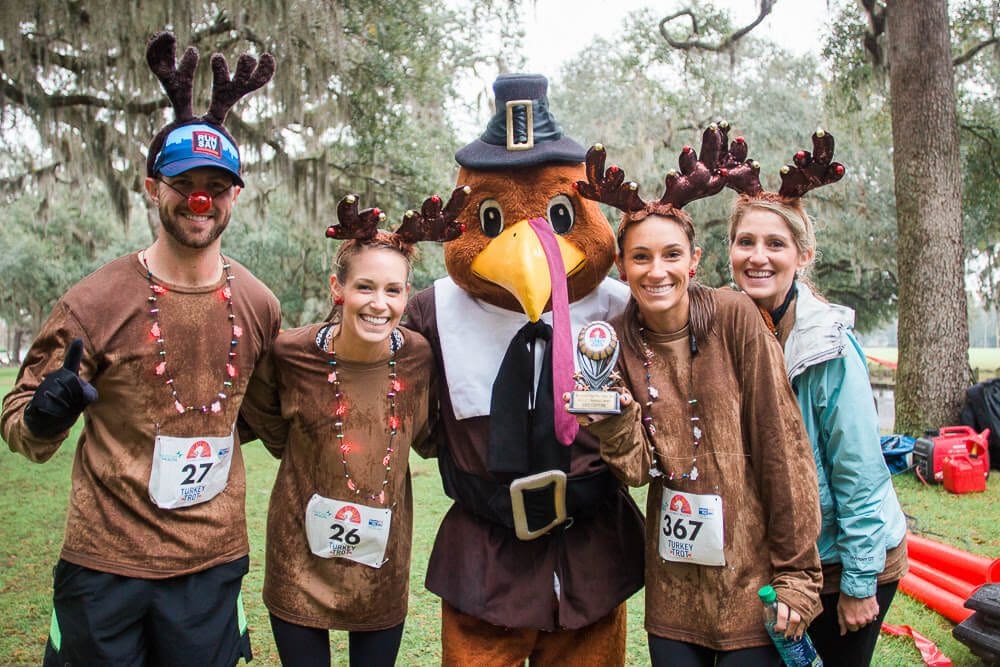 YOU DON'T HAVE TO DO BUSINESS WITH EVERYONE
(SAVANNAH CEO) Charles Bowen, Founder of Bowen Law Group, discusses the importance of choosing clients carefully and recognizing a problem customer when you see one. Watch the interview here: http://savannahceo.com/video/2019/11/charles-bowen-bowen-law-group-you-dont-have-do-business-everyone/.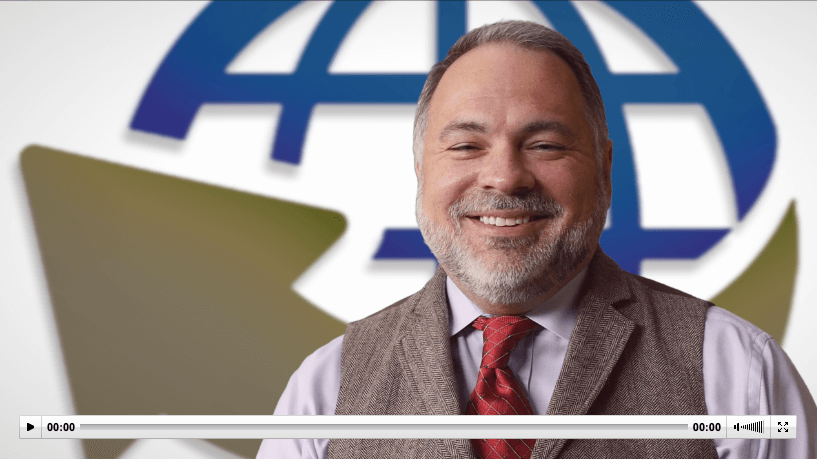 UNITED WAY CELEBRATES SUCCESSFUL CAMPAIGN
(SAVANNAH, GA) United Way of the Coastal Empire celebrated a successful fundraising year, with the 2019 annual campaign reached a total of $8,309,030 or 102 percent over the goal. Funds raised will be invested in programs and services to help children achieve their potential, assist individuals and families to become financially independent, and improve community health. For more information visit https://www.savannahnow.com/news/20191121/united-way-of-coastal-empire-raises-over-83-million-for-local-nonprofit-organizations.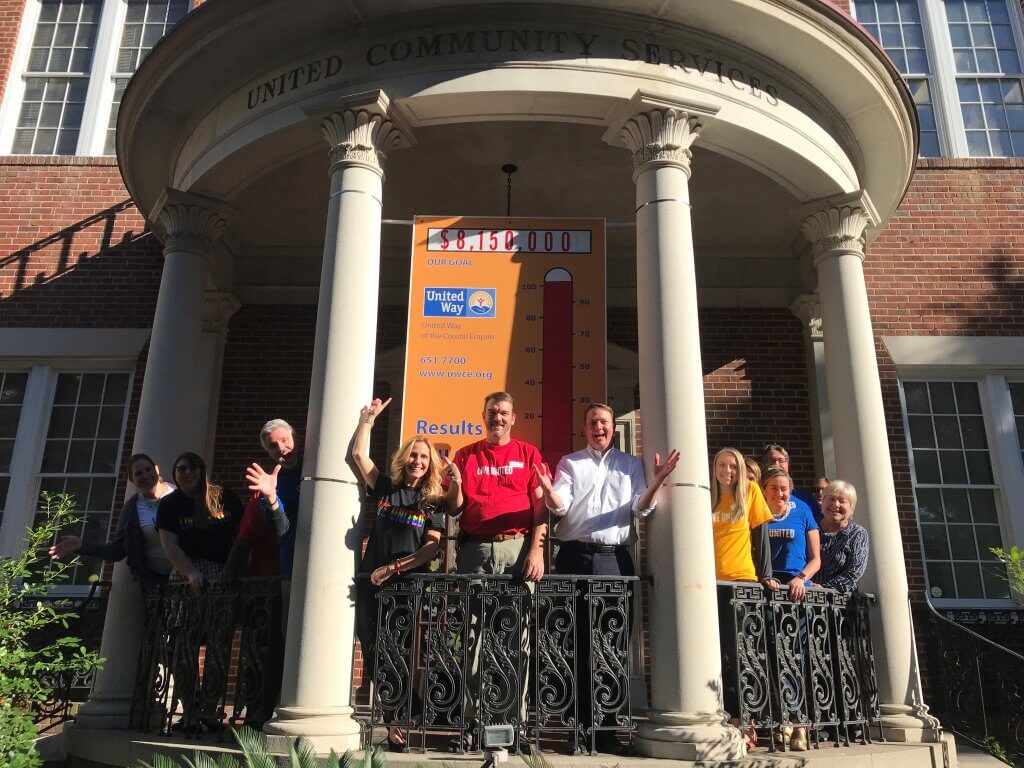 BIKE WALK SAVANNAH HOLDS HOLIDAY BIKE DRIVE 
(SAVANNAH, GA) Bike Walk Savannah has launched its sixth annual holiday bike drive in partnership with Blessings in a Bookbag. The bikes will be donated as holiday gifts to children who would not otherwise be able to get one. Bike Walk Savannah is a community partner of the REACH Savannah collaboration of the YMCA of Coastal Georgia and Healthy Savannah. The goal of  REACH Savannah to provide close the gap in health disparities among priority populations in Savannah and Chatham County. Bikes can be delivered for the rest of the month on Thursdays from 7-9 p.m. and Sundays from 2-4 p.m. at 1301 A Lincoln St. For more information, visit https://www.wtoc.com/2019/11/18/donations-roll-annual-holiday-bike-drive/?fbclid=IwAR0uCKiRvSvhiz04DWd76Ip88o9XU6-xUAppJmK-mnOOX-J9YoyZKdY5gOM.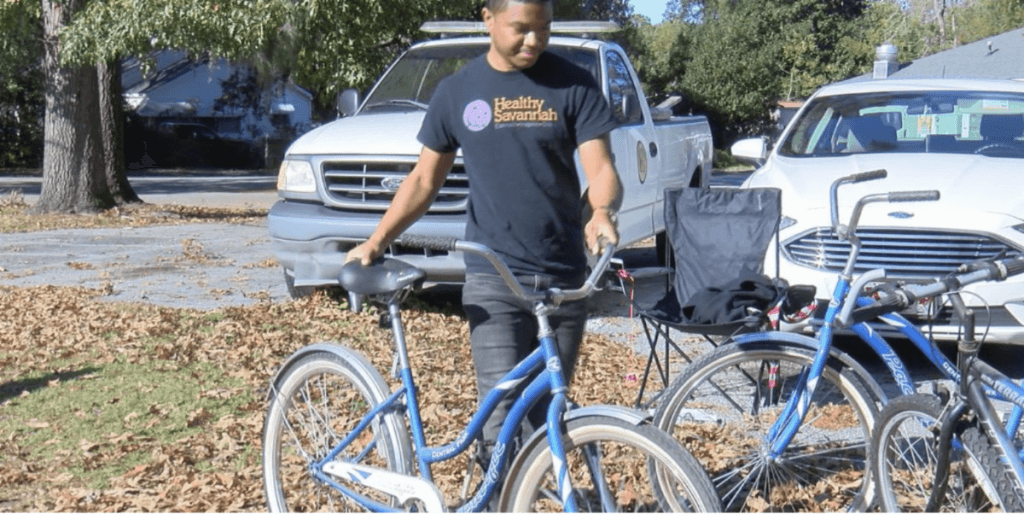 ENMARKET DONATES TO LLS AT LIGHT THE NIGHT
(SAVANNAH, GA) Enmarket is pleased to announce that an outpouring of community support has enabled the company to raise $137,758 for the Leukemia and Lymphoma Society of Savannah. This was the sixth year Enmarket has collected community donations through this annual fundraiser, and in total, the company has raised nearly $640,000. For more information, visit https://cstoredecisions.com/2019/08/21/enmarket-raises-money-for-leukemia-and-lymphoma-society/.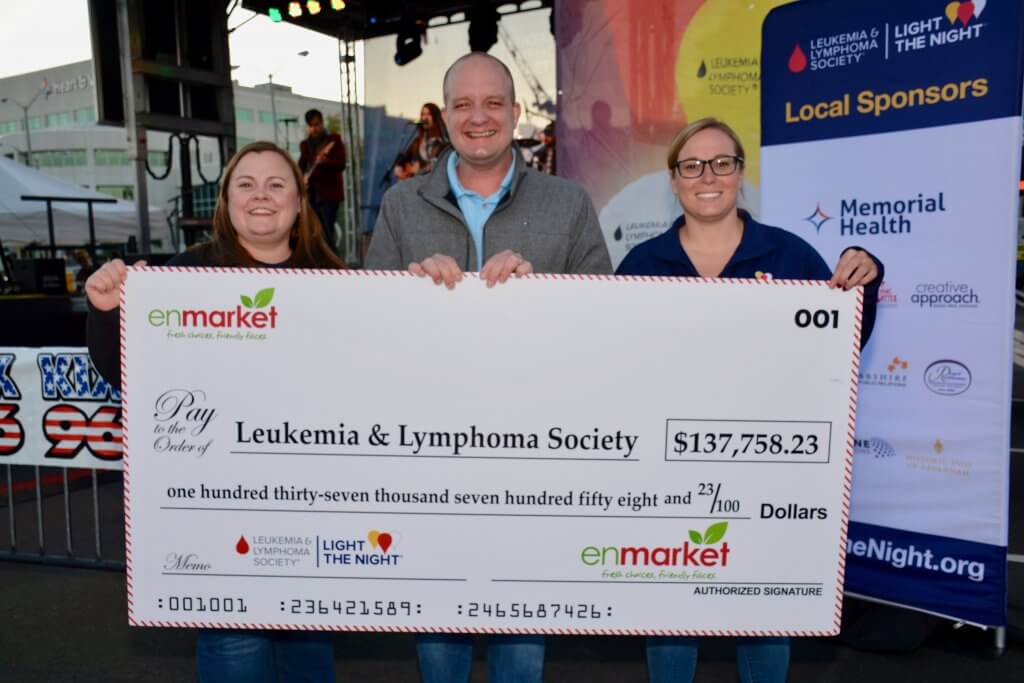 BANK OF AMERICA AWARDS PARK PLACE OUTREACH
(SAVANNAH, GA) Bank of America launched its Neighborhood Champions program in Savannah, naming Park Place Outreach as its inaugural awardee. Neighborhood Champions supports the role strong nonprofit leaders play in advancing economic mobility and is an extension of the bank's signature philanthropic initiative, Neighborhood Builders, the largest corporate philanthropic investment in nonprofit leadership in the country.  For more information visit https://www.savannahnow.com/entertainmentlife/20191109/bank-of-america-names-park-place-outreach-in-new-program.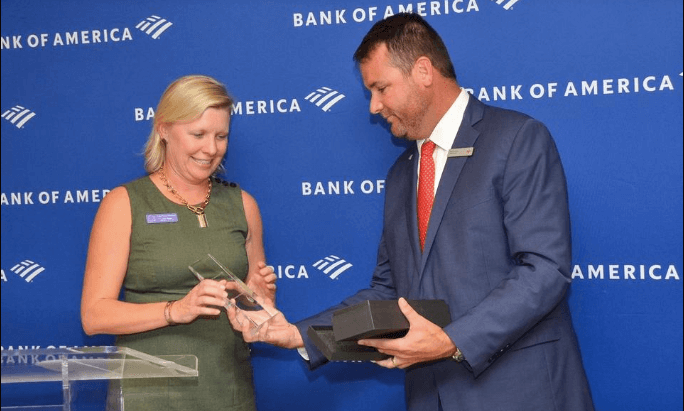 ENMARKET OPENS TRAVEL PLAZA
(HARDEEVILLE, SC) Just over one year after Enmarket acquired Joker Joe's Truck Stop off Interstate 95's Exit 8, the property has undergone a complete renovation and expansion. Enmarket is the largest and fastest-growing convenience store operator based in the coastal Georgia and South Carolina low country region, and the new Enmarket Travel Plaza – complete with the state's first franchise of the Texas-originated Fuzzy's Taco Shop – has opened for business. For more information visit https://cstoredecisions.com/2019/11/08/enmarket-completes-renovation-of-largest-travel-plaza-yet/.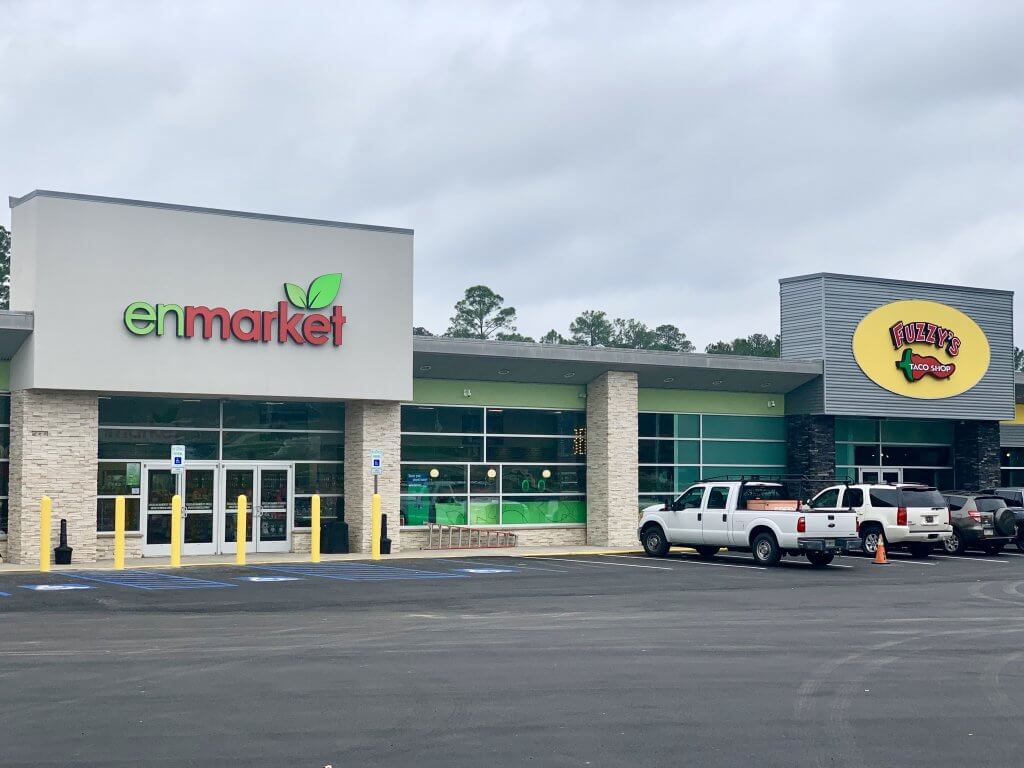 ST. VINCENT'S ACADEMY DEDICATES LIBRARY
(SAVANNAH, GA) St. Vincent's Academy, Savannah's historic Catholic girls' high school, dedicated its refurbished library to the late matriarch of a prominent Savannah family, Clara McDonough Russo, in a service held at the school. The dedication ceremony took place at the school, 207 E. Liberty St. For more information visit https://www.savannahnow.com/entertainmentlife/20191109/st-vincents-academy-dedicates-library-to-late-clara-mcdonough-russo.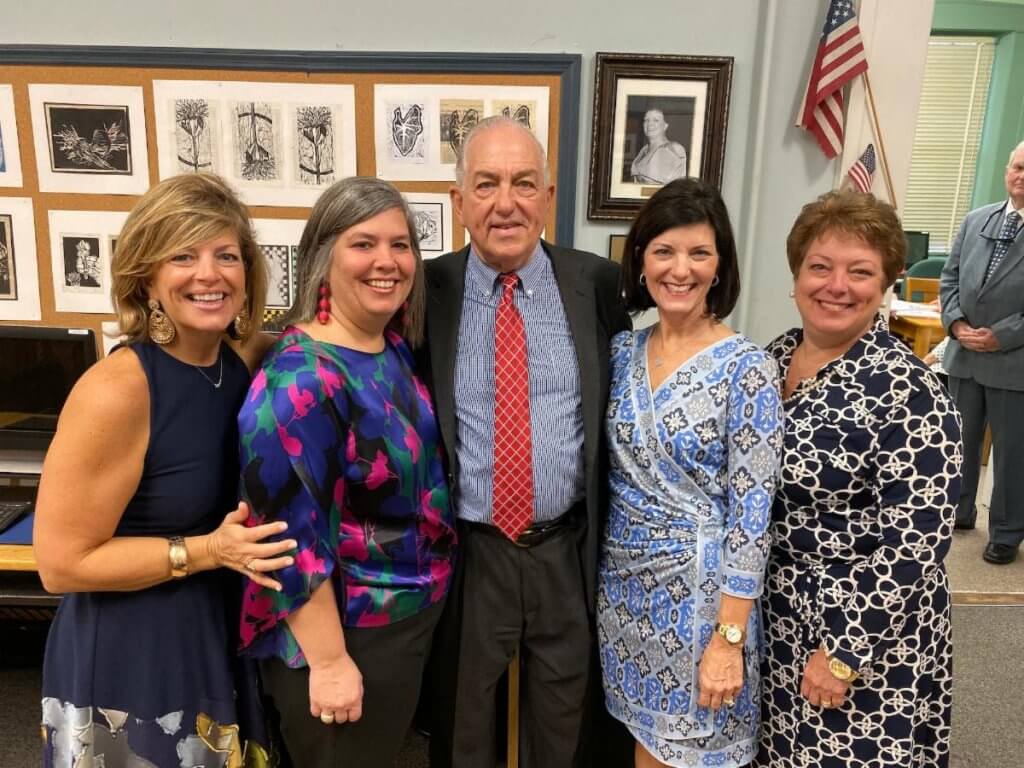 5TH "BRA PROJECT" DONATES OVER $5,000 TO DRAGONBOAT BEAUFORT
(BLUFFTON/BEAUFORT, SC) Pinnacle Medical Group presented $5,140 to representatives of DragonBoat Beaufort, a local nonprofit that benefits breast cancer survivors in the lowcountry. The donation was raised from Pinnacle Medical Group's fifth annual "The Bra Project," a competition that featured one-of-a-kind bras created by students from Hilton Head High School, May River High School and Bluffton High School. For more information visit https://www.savannahbusinessjournal.com/news-categories/145-lowcountry-business-news/9632-oct-17-the-fifth-annual-bra-project-will-wrap-up-with-bras-bubbly-event.html.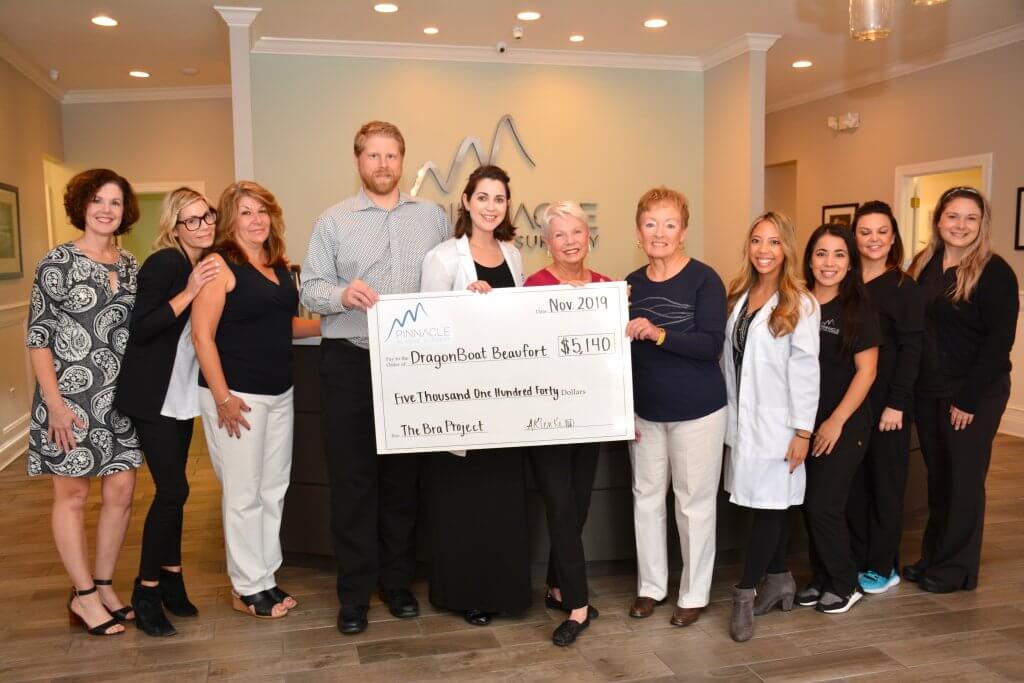 HUNT, FISH & SHOOT PARTY
(JASPER CO., S.C.) The Boys & Girls Clubs of Jasper County hosted The Hunt, Fish & Shoot Party at Peacock Chrysler Jeep Dodge Ram Fiat in support of the clubs' programs throughout the year. The event included a Jeep rally and a raffle featuring items such as hunts, fishing charters, guns, kayaks, dinners and date nights. For more information visit https://www.bgclowcountry.org/jasper-county-events.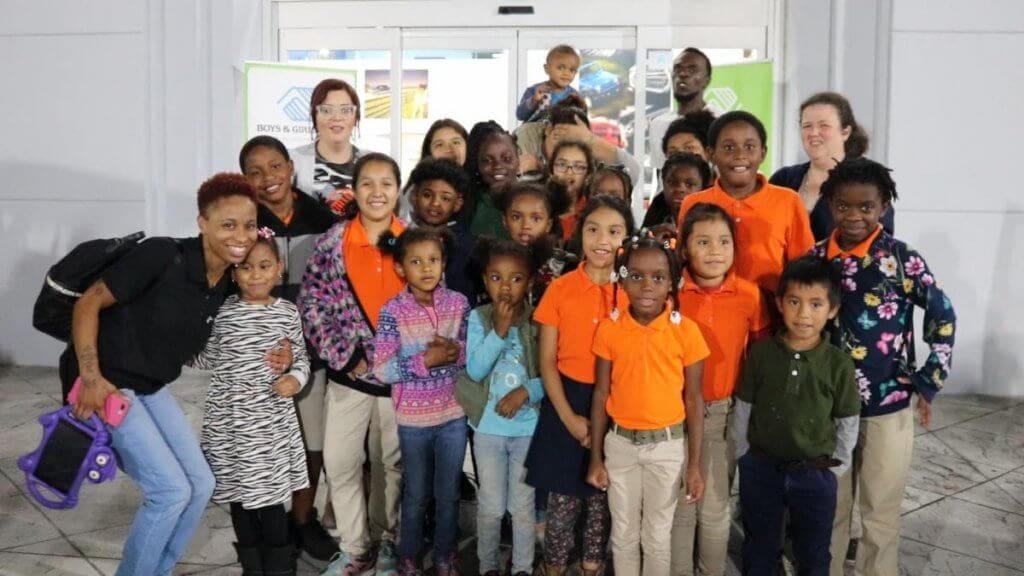 UNION MISSION TO SERVE 300 MEALS TO THOSE IN NEED THIS HOLIDAY SEASON
(SAVANNAH, GA) In the spirit of the holidays, Union Mission will serve 300 Thanksgiving dinners, provided by Gulfstream Aerospace Corporation with the support of Sodexo, to local families and individuals in need on Wednesday, November 27th at Grace House (120 Fahm Street) from 11 a.m. – 1:30 p.m. Volunteer opportunities are still available that day at Grace House from 8:30 a.m. to 10:45 a.m. or 10:45 a.m. to 2 p.m. Volunteers will have the opportunity to serve a meal or assist with donation giveaways. Register at https://unionmission.volunteerhub.com/lp/happyholidays/.

SAVANNAH SCORE ACHIEVES PLATINUM CHAPTER STATUS SECOND YEAR IN A ROW
(SAVANNAH, GA) SCORE, the nation's largest provider of free business mentoring services and educational programs to aspiring entrepreneurs and small business owners, is pleased to announce that for the second year in a row, the Savannah Chapter has been named a SCORE Platinum Chapter, the highest honor a SCORE chapter can achieve. By achieving this recognition, Savannah SCORE becomes the only Platinum level SCORE chapter in Georgia and places Savannah in the top 10% of SCORE's 305 chapters nationwide. If you are an experienced businessperson who would like to give back to your community by becoming a Savannah SCORE Mentor, Subject Matter Expert, or Workshop Presenter, go to https://savannah.score.org/volunteer. 
2019 BEST OF POOLER
(POOLER, GA) West Chatham YMCA has been selected for the 2019 Best of Pooler Awards in the category of Youth Organization. For details and more information please visit https://pooler.management-honor-2019.net/PressReleaseub.aspx?cc=DMMR-VBNR-ULEE.
CYBERSECURITY FOR SMALL BUSINESSES
(SAVANNAH, GA) On Dec. 3 at 9 a.m., The University of Georgia Small Business Development Center (SBDC), a Public Service and Outreach unit of the University of Georgia, and Firestorm Cyber, invites small businesses to see Ethical Hackers employ the same knowledge and skills used to commit crimes to defend your company's information, privacy and security. Guests will see a live demo of a Dark Web ID compromise and get their credentials checked for compromise too.
There are two kinds of companies: those that have been hacked and those that will be… don't be a statistic! Seating is limited to 20 registrations. For more information please contact Liz Overstreet at 912-651-3200 or visit www.georgiasbdc.org/southern to register online.
AMERICA'S SECOND HARVEST NEEDS YOUR HELP
(SAVANNAH, GA) America's Second Harvest is known for helping others in need. Now they  need your help because the holidays are right around the corner and their shelves are empty. If you own a business or are a member of a religious organization that would like to help, you can give back in a great way by holding a food drive. For more information visit https://www.wjcl.com/article/americas-second-harvest-in-dire-need-of-food/29578813.
SHIPS OF THE SEA HOSTS FIRST ANNUAL BENEFIT CONCERT FEATURING GAELYNN LEA
(SAVANNAH, GA) Ships of the Sea will host its First Annual Benefit Concert in celebration of International Day of Persons with Disabilities Day featuring song-writer and advocate Gaelynn Lea on Dec. 6. All proceeds from the event will be donated in support of Rooted in Rights. Doors open at 6:30 p.m. for a 7 p.m. start. To learn more about the concert or to purchase tickets, visit https://www.eventbrite.com/e/gaelynn-lea-in-concert-at-ships-of-the-sea-tickets-77905654911.
ENMARKET HOCKEY CLASSIC DATES ANNOUNCED
(SAVANNAH, GA) The Enmarket Hockey Classic is returning to Savannah! This annual event will take place Friday, Jan. 17, and Saturday, Jan. 18. Tickets are on sale now. For more information,
 visit http://savannahcivic.com/events/category/series/savannah-hockey-classic/.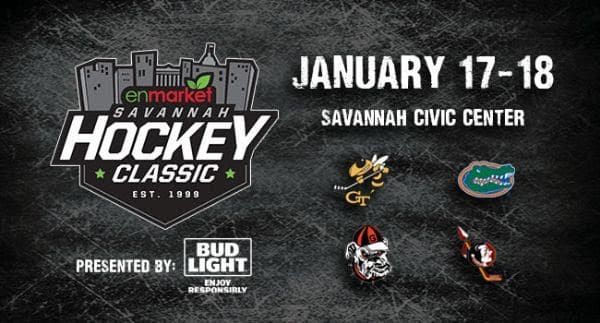 SPARK: WEEKEND ACADEMY
(UGA) Registration for Spring 2020 is now open! We are offering eleven exciting programs, including sessions on Mini Medical School, Culinary, Robotics, Creative Writing, and more. Spark will feature new information and activities, so even if you have attended our Summer Academy camps, these programs are for you. To learn more, visit https://www.georgiacenter.uga.edu/youth/spark?utm_source=CC&utm_medium=email&utm_campaign=219321-spark-academy-Nov2019.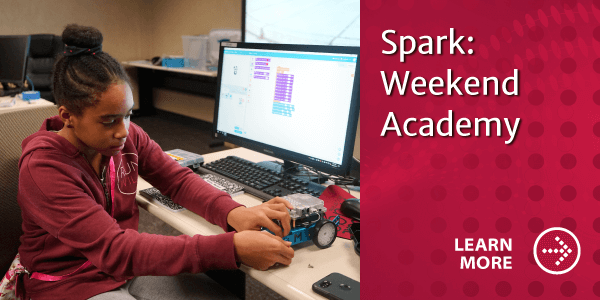 KNOW THE SYMPTOMS
(SAVANNAH, GA) The term oral cancer includes cancers of the mouth and the pharynx. Symptoms may include, a sore, irritation, lump or thick patch in the mouth, lip, or throat, a white or red patch in the mouth and difficulty chewing or swallowing. Sandfly Family Dental offers oral cancer screenings. To set up your oral cancer screening, visit http://www.sandflyfamilydental.com/.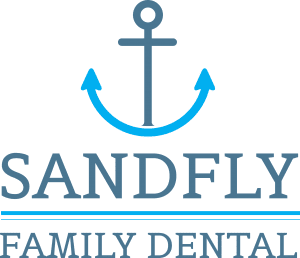 KEEPING YOUR DISHWASHER IN GOOD CONDITION FOR THE HOLIDAYS
(ROTO-ROOTER PLUMBERS OF SAVANNAH) Thanksgiving brings lots of good eats, and that means lots of dirty dishes. In other words, it's one of the busiest days of the year for your dishwasher. Our blog outlines signs of common dishwasher problems to help you make sure yours is in tip-top-shape for T-day so you can get back to spending time with the family: https://www.rotorooter.com/blog/five-signs-of-a-clogged-dishwasher/.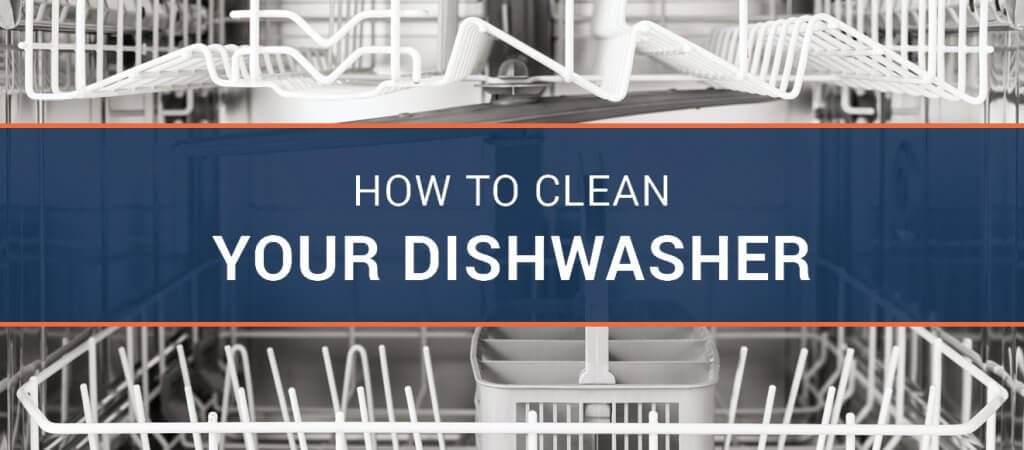 MEET UNO
(SAVANNAH, GA) Meet Uno. Uno is a blast! He has a loud meow, lots of spunk and lives for exploring, but also enjoys being held and snuggled like a baby. This little cutie is great with kids and is very playful and affectionate. To adopt Uno, visit http://coastalpetrescue.org/adopt/view/2019-c-048-uno/.