Savannah's
COMMUNiTY HEADLiNES
The Local Newswire
UNITED WAY 2019 CAMPAIGN KICK-OFF SEPTEMBER 19TH
(SAVANNAH, GA) United Way has announced its 2019 campaign kick-off will take place on Thursday, Sept. 19th, from 11:30 a.m. to 1 p.m. at the Savannah Civic Center on 301 W. Oglethorpe Ave. Tickets are $30 a person or $300 for a table of ten. To support the campaign or purchase tickets, visit uwce.org/events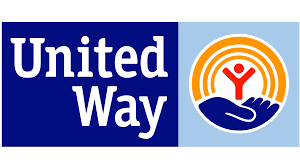 CHRIST COMMUNITY CHURCH EXPANSION
(SIMPSONVILLE, SC) Christ Community Church of Simpsonville, S.C., dedicated its new and expanded worship space at 700 Harrison Bridge Road with a two-hour evening program and service. Felder & Associates served as the lead architect in partnership with the Aspen Group, a design firm that specializes in church construction. The $2.8 million addition and renovation includes a new 5,700-square-foot worship facility that can seat 420 people, along with a new office addition of 1,320 square feet. The existing worship service was converted to "Third Place" space – a welcoming space for connecting that includes a coffee bar and comfortable seating for casual gatherings, group meeting, dining and fellowship. To learn more visit https://www.christcommunitychurchonline.org/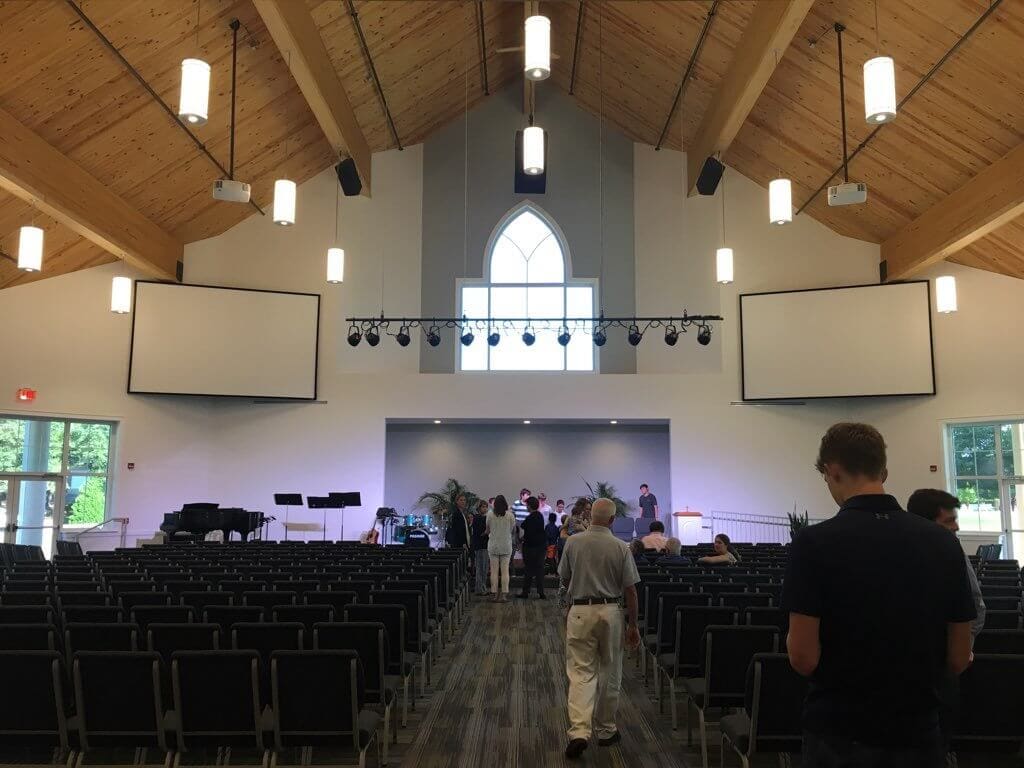 STEWART NAMED GENERAL MANAGER OF PORSCHE OF HILTON HEAD
(BLUFFTON, SC) Amanda Stewart, a veteran employee of the Peacock Automotive family of companies, has been named general manager of Porsche of Hilton Head. As general manager, Stewart will manage the new and used inventory, appraise trades, ensure service and parts departments are operating efficiently and take responsibility for customer experience. For more information visit https://www.peacockautomotive.com/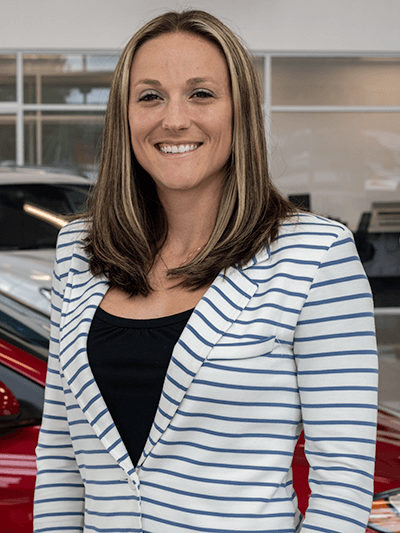 NEW FRESH EXPRESS PROGRAM LOCATION
(SAVANNAH, GA) Have you heard that the Fresh Express Program is launching at a second location at the West Broad Street YMCA? Fresh produce hand-picked from Second Harvest will be available to the public on the third Friday of every month. Fresh Express locations are supported by the YMCA of Coastal Georgia and Healthy Savannah through grant funding awarded through the Center for Disease Control's REACH program to provide close the gap in health disparities among priority populations in Savannah and Chatham County. Learn more here: https://ymcaofcoastalga.org/news/2019/08/20/ymca-news/ymca-launches-second-location-of-fresh-express-program-to-serve-savannah-s-west-side/
MARJORIE YOUNG TO GIVE WORKSHOP AT 2019 LEADERSHIP TOWN HALL IN CHICAGO
(SAVANNAH, GA) Marjorie Young has been selected to give a public relations workshop at the 2019 Leadership Town Hall in Chicago focusing on increasing community visibility with the reputation matrix she developed almost 25 years ago with the foundation of her company, Carriage Trade Public Relations, Inc.® To learn more about Marjorie's reputation matrix, visit https://carriagetradepr.com/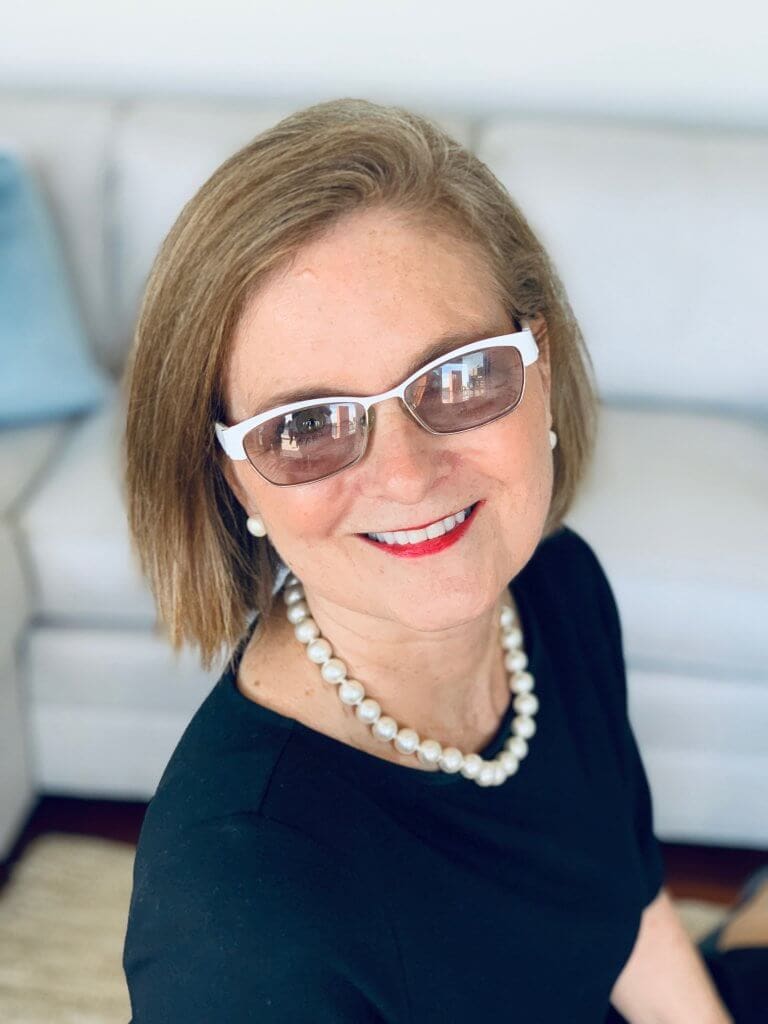 14TH ANNUAL BUDDY WALK ON OCTOBER 5TH
(SAVANNAH, GA) The Lowcountry Down Syndrome Society will hold its 14th annual Buddy Walk on Saturday, Oct. 5, in Savannah's Forsyth Park. This year's event has a fundraising goal of $50,000. A festival will follow the walk, complete with face painting, pumpkin painting, bouncy houses, games, music, refreshments and other entertainment. For more information visit ldssga.org or email buddywalk@ldss.org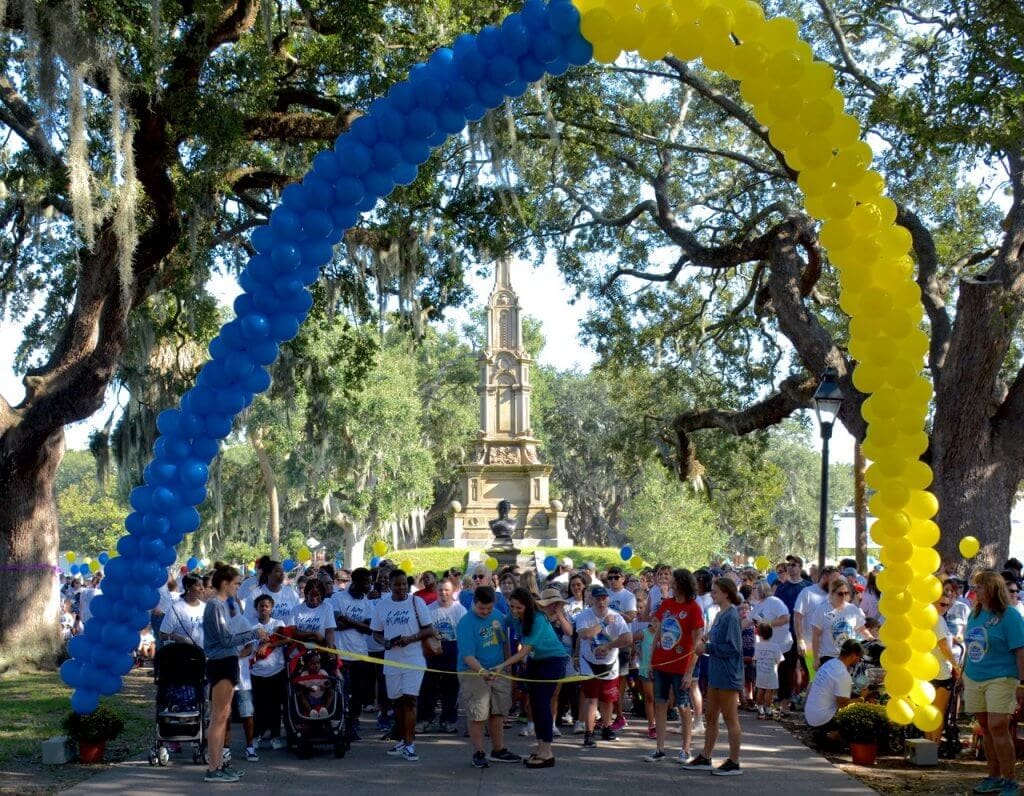 SHIPS OF THE SEA MARITIME MUSEUM GARDENS
(SAVANNAH, GA) The Ships of the Sea Maritime Museum is pleased to announce the gardens of the museum have been certified by the National Wildlife Federation as a Certified Wildlife Habitat® through its Gardens for Wildlife™ program. The National Wildlife Federation celebrates this effort to create a garden that supports wildlife, provides natural sources of food, water, cover and places to raise young and is maintained in a sustainable way that incorporates native plants, conserves water and does not rely on pesticides. This is a part of the museum's larger sustainability efforts which includes recycling, no tree based paper products and a ban of single use plastics in the museum and at museum events. To learn more, visit https://www.nwf.org/garden-for-wildlife/certify
BETHESDA ACADEMY LIFE SKILLS CLASS LEARNS BASIC MAINTENANCE WITH 1957 FORD POLICE CAR
(SAVANNAH, GA) In connection with the Oglethorpe Driving Club, Kevin Iocovozzi brought a 1957 Ford police car to a Bethesda Life Skills class to teach students basic car maintenance. Kevin and his brother were adopted from Bethesda when it served as an orphanage. To read the full story, visit https://bit.ly/2kP9QJB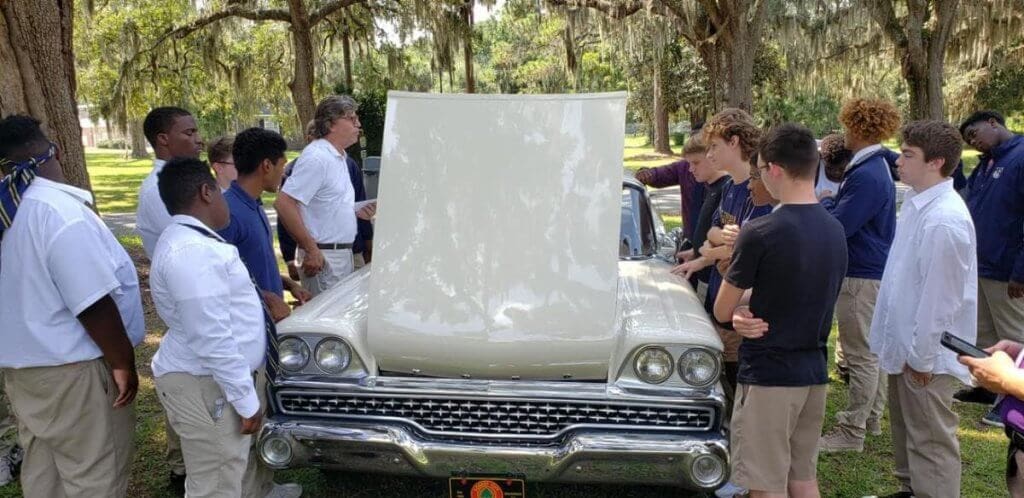 BEST BUSINESS BROKERS MARKS 10 YEARS IN BUSINESS
(SAVANNAH, GA) Ten years have passed since Dean Burnette launched Best Business Brokers to help people buy and sell businesses and commercial real estate in Georgia, South Carolina and elsewhere in the Southeast. To learn more about the business, visit http://B3Brokers.com


5TH ANNUAL BRA PROJECT ANNOUNCED FOR OCTOBER
(BLUFFTON/BEAUFORT, SC) Did you know that about 1 in 8 U.S. women (12%) will develop invasive breast cancer over the course of her lifetime? Perhaps you or someone you love has faced breast cancer. During the month of October – Breast Cancer Awareness Month – "The Bra Project" will once again be launched in Bluffton and Beaufort with proceeds benefiting DragonBoat Beaufort and local breast cancer survivors. To learn more, visit https://www.facebook.com/events/489009758531349/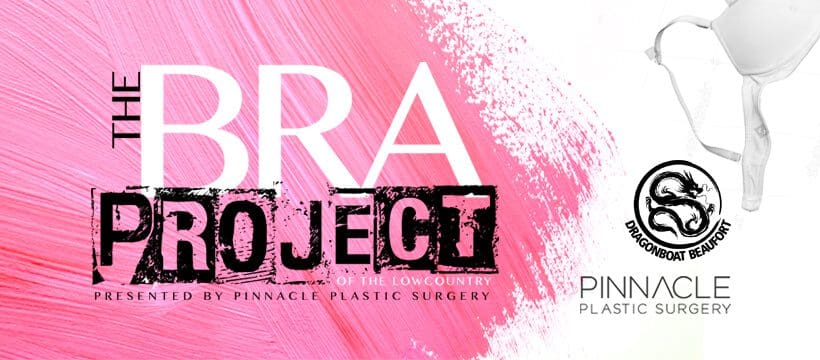 SOLAR PAVILION
(SAPELO ISLAND, GA) Vaughnette Goode-Walker and Paul Pressly, both authors and historians, were among the speakers on Sapelo Island during an Aug. 24 ceremony dedicating a new solar-panel pavilion for the Hog Hammock Public Library. Georgia Public Service Commission Vice Chairman Tim Echols visited the island last year and asked what he could do to help the island's Gullah Geechee community. He then headed the project, where he enlisted volunteers and corporate donors to create the solar array that will power the library's daytime energy needs for the next 30 years. To learn more visit https://www.savannahnow.com/news/20190823/hog-hammock-library-on-sapelo-goes-solar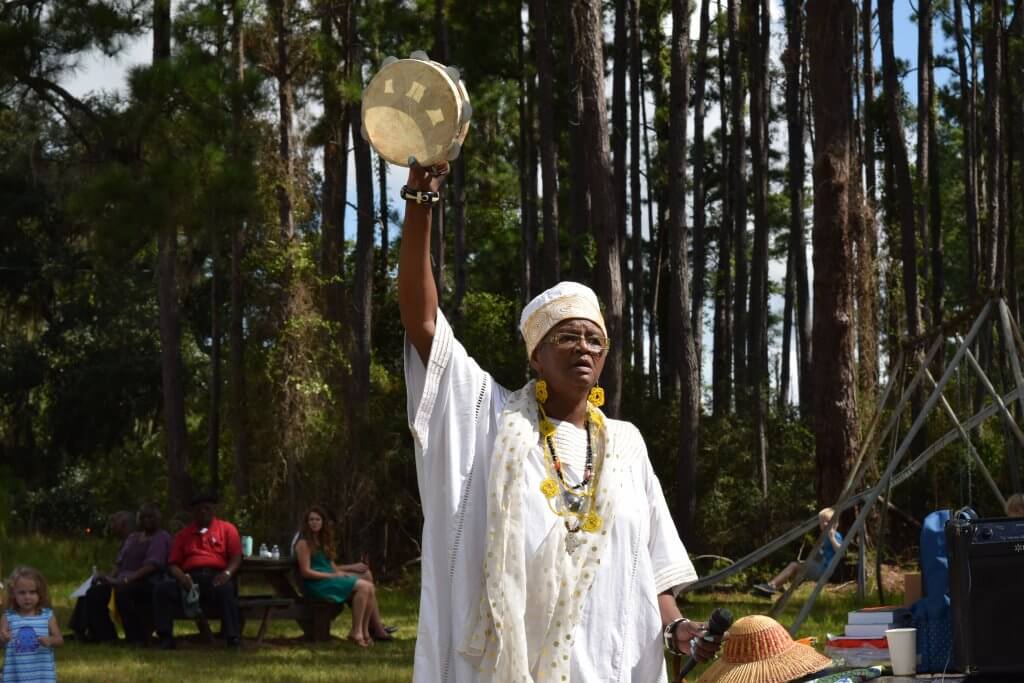 PARK PLACE OUTREACH HOSTED TRANSITIONAL LIVING PROGRAM OPEN HOUSE
(SAVANNAH, GA) The Park Place Outreach transitional living program hosted an open house to give the community a chance to tour its new home and learn more about the Transitional Living Program (TLP). The TLP began accepting residents in February at a former location on Henry Street, and can now serve as many as six males at the new facility. Its mission is to prepare homeless, runaway and at-risk males ages 16 to 21 for independence and self-sufficiency. For more information, visit https://www.wtoc.com/2019/09/11/park-place-outreach-holds-open-house-new-facility/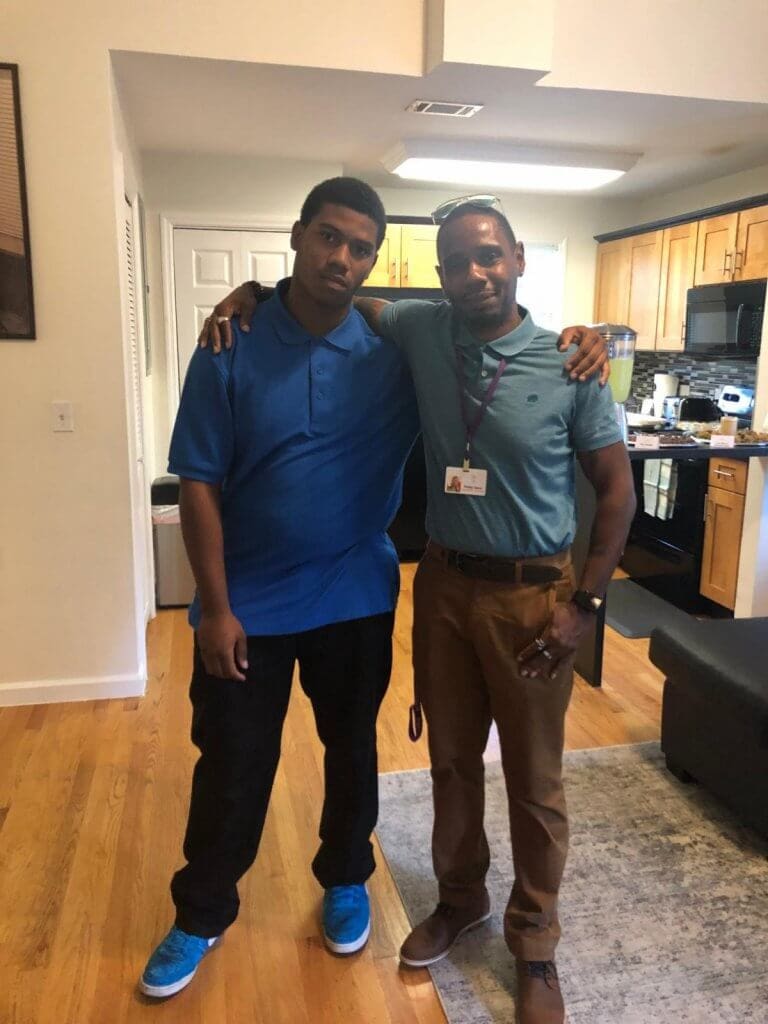 DEWITT TILTON GROUP SHARES EXTERIOR PHOTOS OF CHATHAM EXCHANGE FACILITY
(SAVANNAH, GA) The Dewitt Tilton Group is proud to share aerial photos of the completed Chatham Exchange exterior. To learn more about the coming retail center located on the corner of Ogeechee Road and Chatham Parkway, visit https://www.dewitttiltongroup.com/chatham-exchange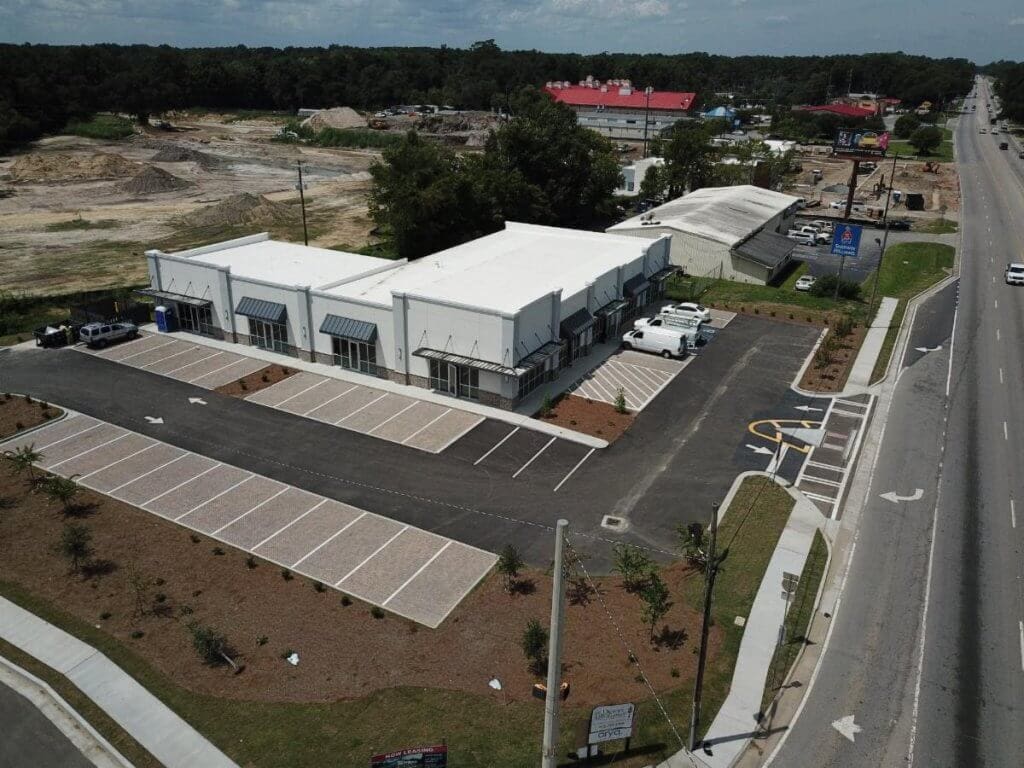 SAVANNAH FILM ALLIANCE HONORS GALA
(SAVANNAH, GA) Savannah's calendar of social events gets a glamorous new entry this year with the launch of the Savannah Film Alliance Honors Gala. The Gala will recognize and honor several key professionals for their invaluable contributions to the local film and television industry. The theme of the event will be "Old Hollywood" and will be held Saturday, September 28, at the new event venue, Victory North, located at 2603 Whitaker Street. This event is open to the public, and tickets are now on sale. For more information on tickets, visit www.SavannahFilmAlliance.org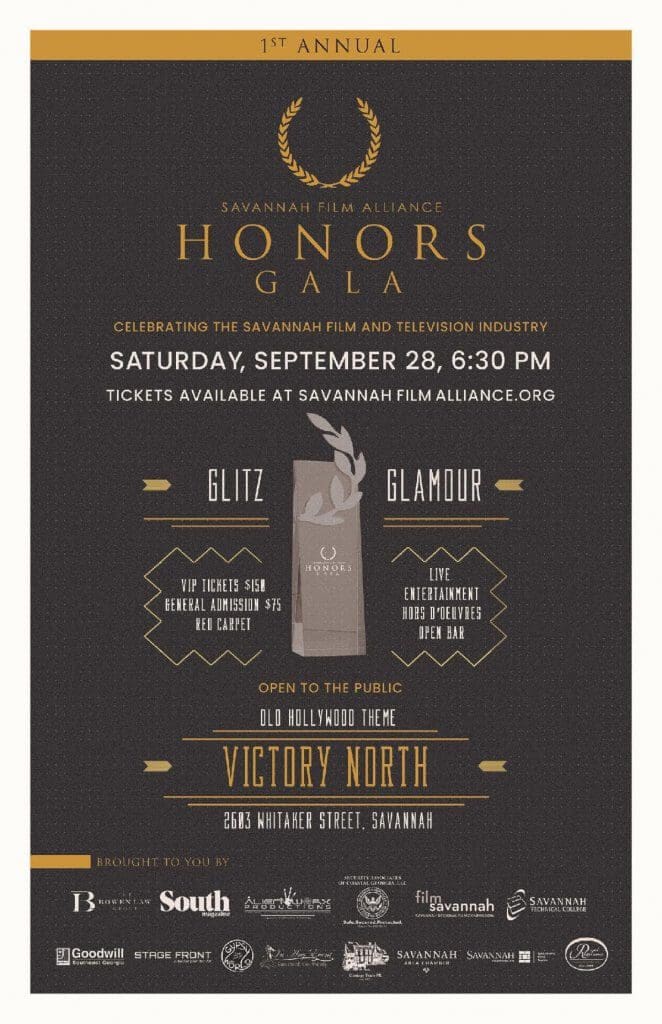 MEET ONE OF THE SFA GALA HONOREES
(SAVANNAH, GA) Meet Genevieve Hawkins! Hawkins, with credits as a production and location coordinator, has worked on such Savannah-filmed projects as "Lizzie," "Peanut Butter Falcon," "The Act," and "Council of Dads" Congratulations, Genevieve! To learn more, visit https://www.savannahfilmalliance.org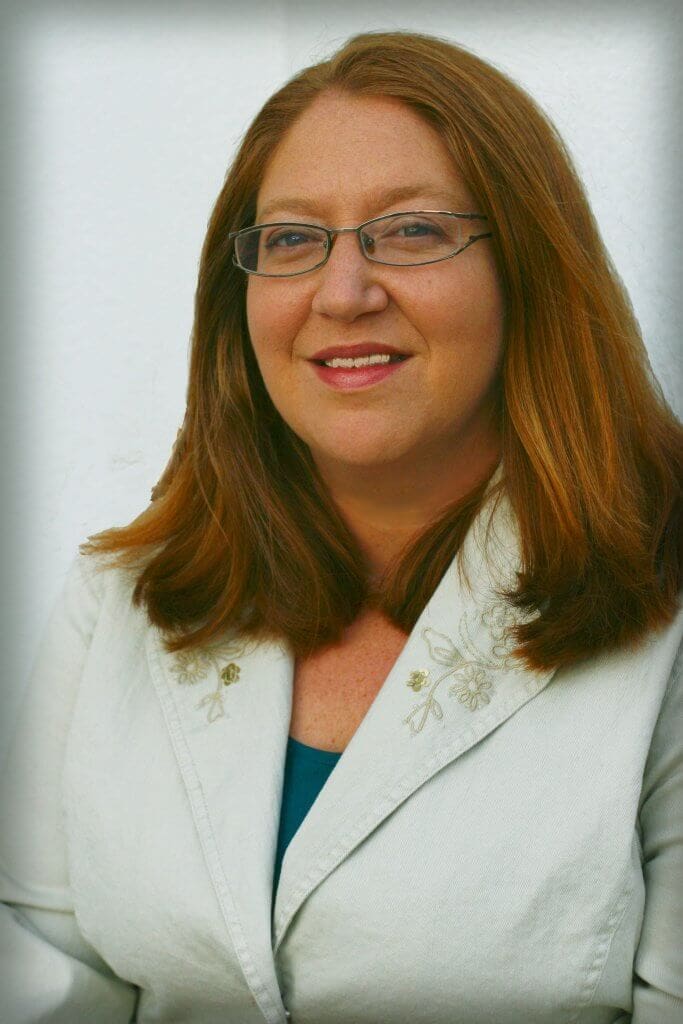 DANGERS OF CHEWING ICE
(SAVANNAH, GA) Did you know that chewing ice is bad for your teeth? It's made of water, after all, and doesn't contain any sugar or other additives. But chewing on hard substances can leave your teeth vulnerable to a dental emergency and damage your enamel. For more information on protecting your teeth, visit http://www.sandflyfamilydental.com
WHAT IS THE LUTZIE43 CAMPAIGN?
(BLUFFTON, SC) Peacock Automotive is partnering with the Town of Bluffton and the Bluffton Police and Fire Departments on the Lutzie43 campaign to fight distracted driving in the Lowcountry. Hardeeville Mayor Harry Williams, explains more in the video below.
YOGA RELAY
(SAVANNAH, GA) The fourth annual Yoga Relay and silent auction will benefit the Edel Caregiver Institute, a program of not-for-profit Hospice Savannah, Inc. The Yoga Relay is on Friday, September 20, 2019 at 5:30 p.m. at Service Brewing Company, 574 Indian Street, Savannah. Music will be provided by City Hotel and wood fired pizzas by Big Bon Pizza will be available for purchase.To pre-register for the Yoga Relay, please visit www.SavannahPowerYoga.com/workshops
YAPPY HOUR DONATION TO HILTON HEAD HUMANE ASSOCIATION
(HARDEEVILLE, SC) During this year's Yappy Hour event, Peacock Subaru and Renegade Paws Rescue were able to collect donations and supplies for the Hilton Head Humane Association. Watch the video below to learn more.
LATIN PARTY SEPTEMBER 28
(SAVANNAH, GA) The awaited Latin party is coming soon! Celebrating its 14th year, La Fiesta Latina will take place on River Street (Rousakis Plaza) on September 28th from 12:00 p.m. to 8:00 p.m. This is a free event open to the Savannah community and surrounding cities. Please email lasosavannah1@gmail.com or call Gustavo Gonzalez at 912.428.6831 for more details. This event is sponsored by Latin American Services Organization (LASO). You can also visit: https://www.facebook.com/events/2110324139083824/Â
MARJORIE YOUNG TO PRESENT AT 2019 THRIVE LOWCOUNTRY WOMEN'S CONFERENCE
(HILTON HEAD, SC) Marjorie Young, an award-winning public relations consultant and founder of Carriage Trade Public Relations® Inc., will share five proven strategies for businesses to increase visibility and create positive buzz in the community during the third annual THRIVE Lowcountry Women's Conference to be held on September 26 on Hilton Head Island, S.C. The premier women's gathering will focus on enhancing and empowering personal and professional growth. Thought-provoking speakers will network with more than 200 local and visiting women, and special in-depth, skill-based learning workshops will be offered. To register or learn more, please visit https://www.hiltonheadchamber.org/thrive-2019/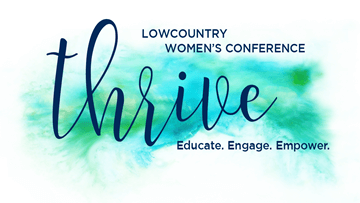 MEET HARLEY
(SAVANNAH, GA) With a comfortable home, shelter from the elements, regular food and exercise, socialization and exposure to all kinds of situations – this little eight year old fella is enjoying the puppyhood he missed out on and learning what security from a good human feels like. Each day is like Christmas for Harley at the moment. All chores or actions, no matter how mundane, are an absolute treat for him. He "helps" make beds, put things in fridges, move furniture, do laundry, take out the trash, etc. – and loves to carry things. He is very good with children, other dogs and yet frightened of cats – but he will face them head on, only to be intimidated by them when close. Harley is brave, and he is daring, but he's subservient. He is inquisitive, is always in need of a cuddle – and he is loyal. It's hard to believe that this dog – who spent seven of his last eight years alone in an outdoor enclosure – can still have so much faith in humans for his survival, and that he has learned to trust even after having been so horribly let down. To adopt Harley, or another pet, visit http://coastalpetrescue.org/adopt/view/2019-d-110-harley-pranschke/