Savannah Jaycees Welcome New Members and Officers to Board of Directors
(SAVANNAH, GA) Savannah Jaycees is pleased to announce their 2016 Board of Directors and Executive Officers.
Cheryl Lawrence is the incoming President for the non-profit organization and serves in this capacity until 2017. Lawrence is currently a third year law student at Savannah Law School where she is also Associate Editor of the school's Law Review and a member of the Mock Trial Competition Team. She also works as an intern at The Bowen Law Group.
Other members of the executive board include Randi Hempel as Immediate Past President, Ken Adams as Vice President, Cynthia Wright as Vice President of Communications, Lauren Mathews as Vice President of Community Development, Patrick Spivey as Vice President of Membership, Ammie Dover as Director, Antwan Lang as Parliamentarian, Shannon Dempsey as Treasurer and Morgan Pence as Assistant Treasurer.
"I am honored to be a part of an organization promoting leadership and professional development for young adults in our community," said Lawrence. "We can and are making a difference in Savannah by working with several nonprofit service partners, and having a blast doing it."
Savannah Jaycees recently presented $200 and a box full of toys to the U.S. Marine Toys for Tots. Earlier in the year, the group of young professionals donated $11,000 between Heads Up Guidance Services Inc. (HUGS) and the Compassionate Friends of Savannah.
Comprised of local young adults age 21 to 40, Savannah Jaycees' mission is to "inspire leadership growth through community involvement." Since receiving its Charter in 1942, the organization strives to uphold the national and international vision to be the leading global network of active young citizens. For more information, visit savannahjaycees.com.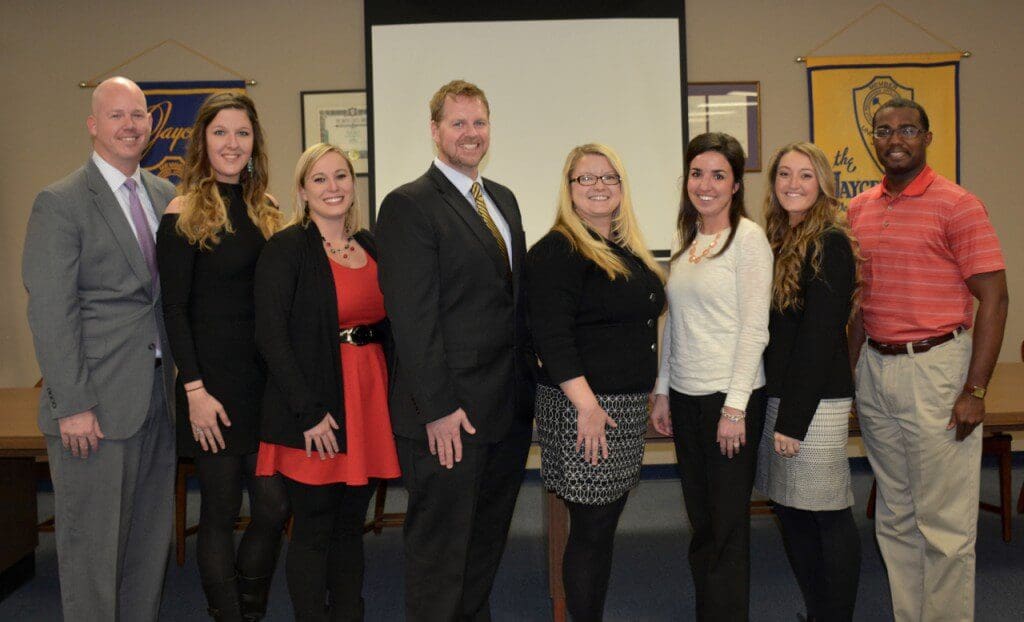 ABOUT THE SAVANNAH JAYCEES
The Savannah Jaycees received its Charter in January of 1942. Our mission: We inspire leadership growth through community involvement. The Jaycees is a national and international organization made of up business men and women between the ages of 21 and 40. The United States Jaycees was founded in 1920. The Jaycee vision is to be the leading global network of active young citizens. The Jaycees was created to provide development opportunities that empower young people to create a positive change. For more information on the Savannah Jaycees, visit http://www.savannahjaycees.com/ or https://www.facebook.com/savannah.jaycees?ref=br_tf
CONTACT
Cynthia Wright
VP of Communications
cynthia.wright@carriagetradepr.com
912.856.9075