(SAVANNAH, GA) – The Savannah Philharmonic (SavPhil) is elated to announce their unique and exciting new season in honor of the organization's 15th Anniversary during their Celebration of American Song Concert at the Lucas Theatre for the Arts this Saturday evening. Continuing the momentum of offering "Something for Everyone", the upcoming season includes everything from Vivaldi to the Beatles, and from Romeo and Juliet to Gershwin.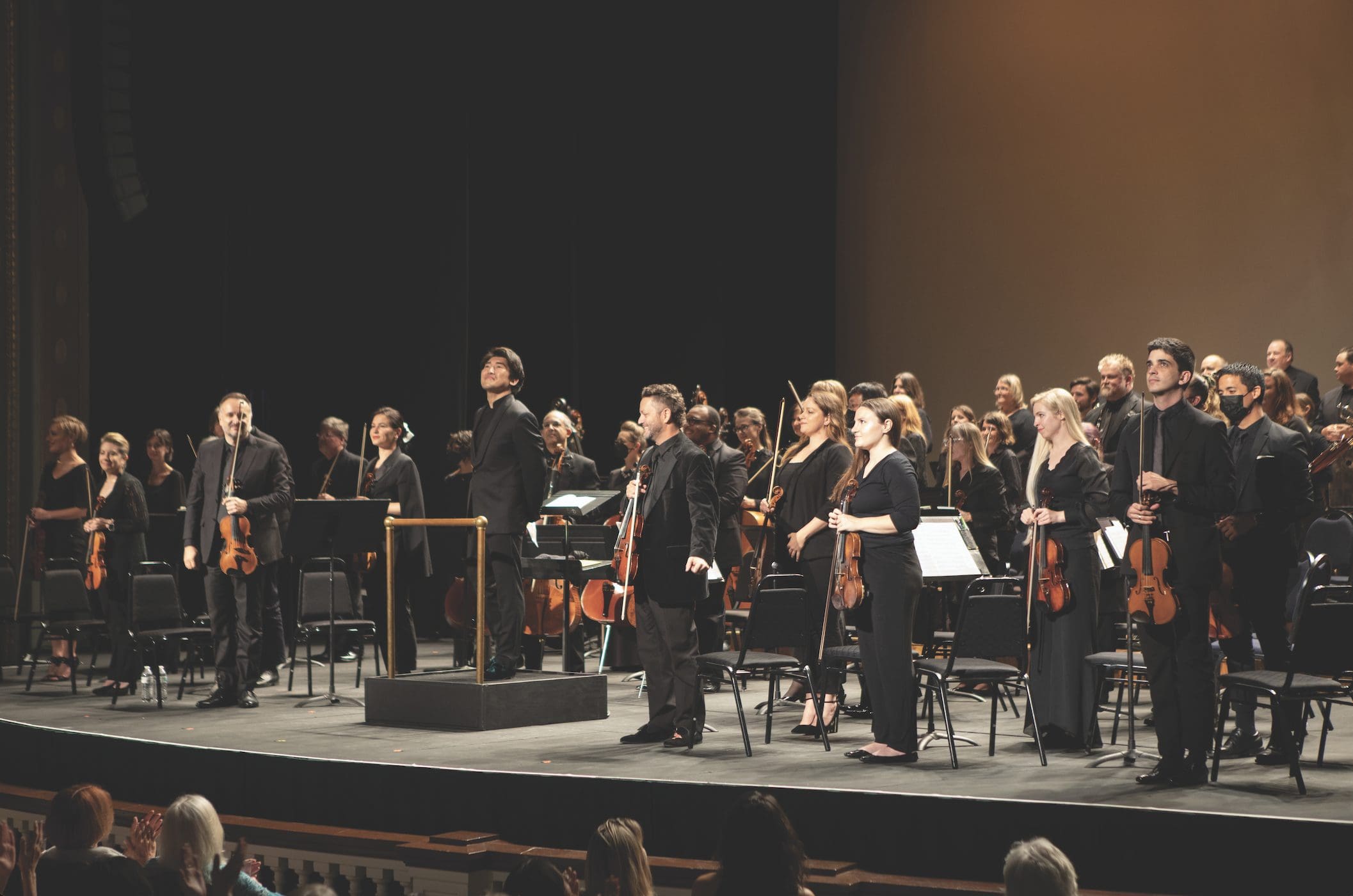 "Living in Savannah since 2019, I have completely fallen in love with the Hostess City of the South,"
states Music and Artistic Director Keitaro Harada. "I have gained so much from the history, culture and
people of Savannah, and the diversity of our 15th season is a musical gift and testament to this great
city."
Along with the broad spectrum of programming, the SavPhil is moving to a new subscription model,
which provides programming from July 2023 through June 2024 for all subscribers, ticket buyers, and
the community at large.
"We're excited that every month starting in July you'll be able to find your Savannah Philharmonic
musicians performing somewhere within your community—popping up everywhere from the beautiful
Lucas Theatre, to your local neighborhoods, to your child's school. We can't wait to bring everyone
together through live music!", exclaims Executive Director Amy Williams.
The upcoming season will also feature local artists such as Ricardo Ochoa as host of the Holiday Pops
concert with the Eric Jones Trio, as well as collaborations with the Savannah Voice Festival and The
Fabulous Equinox Orchestra.
The SavPhil will offer its well-received Phil the Neighborhoods Series this September in Gordonston, and on Burnside Island and Thunderbolt.  In the spring of 2024, the series will continue at Tanger Outlets, in Victory Heights Park, and Chippewa Square.
The annual Phil the Park concert in Forsyth Park, which will again include the longstanding tradition of
the Picnic Competition, will take place on Saturday, October 7, 2023.
Further community concerts and the Philharmonic's music education programs will be ongoing
throughout the 15 th Anniversary Season.
To learn more, please visit: savphil.org
*********
ABOUT THE SAVANNAH PHILHARMONIC
The Savannah Philharmonic, a nonprofit 501©(3), is a community-focused arts organization which
strives to present concert performances and music education of the highest caliber throughout the
southeast. Comprised of a professional orchestra and community chorus, and led by the masterful baton
of Keitaro Harada, the SavPhil performs a vast range of works from composers of the past and present,
and in all genres from classical to contemporary.  The organization focuses on fostering community and inspiring a true appreciation of music through equitable access to performances and education
programs.
To learn more, please visit: savphil.org.
MEDIA CONTACT:
Jamie Coffey | Director of External Relationships | Savannah Philharmonic
jamie@savannahphilharmonic.org   (941) 350-5120