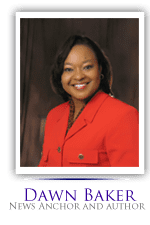 (SAVANNAH, GA) Through her book, Dawn's Daughter: Everything A Woman Needs To Know, Dawn Baker, along with Fleet Feet Sports Savannah, is sponsoring the second annual "Movement in the Park," a day designed to help everyone take that first step toward starting a healthier lifestyle.
On Sunday, May 4, beginning at 2 p.m., they will take over Forsyth Park for "Movement in the Park." Participants may join in the "Dawning of a Miracle Mile" (a one mile walk/run), Zumba, yoga, health screenings, food, fun and a whole lot more.
Donation is only $10.00. Proceeds will benefit Baker's scholarship, "The Dawning of a Miracle Scholarship Fund," administered by Savannah Community Foundation, Inc. All Savannah Chatham Public and Private School college-bound graduating female seniors with chronic/ life-threatening illnesses are eligible for this annual $1,000 scholarship. It is Baker's dream to one day be able to pay for the first year of college for the recipient of this scholarship.
Baker said, "Please consider donating $1,000.00 toward a scholarship for a very deserving young lady. If you cannot make a $1,000 contribution, perhaps you will consider making a smaller donation to this worthy cause."
For more information, email contactus@dawnbakeronline.com or visit www.dawnbakeronline.com
MORE INFORMATION ON DAWN BAKER
Dawn Baker grew up in rural Riceboro, Georgia, population 750, but she never let her small town roots stand in the way of her big dreams. This Howard University graduate's journalism career has taken her to the remote villages of Ghana, Nigeria, and Guatemala, where she produced award-winning documentaries on those poverty stricken areas.
Serving as co-host of the Children's Miracle Network Telethon on WTOC-TV and her close interaction with chronically-ill children and their parents have inspired her to develop The Dawning of a Miracle Scholarship, an annual $1,000 scholarship for chronically-ill graduating senior young ladies who plan to pursue an education at a four-year college or university. Dawn hopes that every year she can continue to award a scholarship to a high school senior. Eventually, she would like to be able to pay for the first year of college for several young ladies. She believes that by educating and empowering these young ladies, we can change the future generation of leaders.
For more information, email contactus@dawnbakeronline.com or visit www.dawnbakeronline.com