Keynote speaker is Stratton Leopold
(SAVANNAH, GA) The Metropolitan Savannah Hispanic Chamber announces the 6th Annual Awards Banquet and Gala, Saturday, September 17, 2022, at the Hyatt Regency Savannah 6:00 p.m. to 11:00 p.m. This Latin-themed gala, expecting 300+ attendees, will celebrate the accomplishments of local Hispanic business owners, Chamber members, and community leaders who have upheld the values of the Metropolitan Savannah Hispanic Chamber.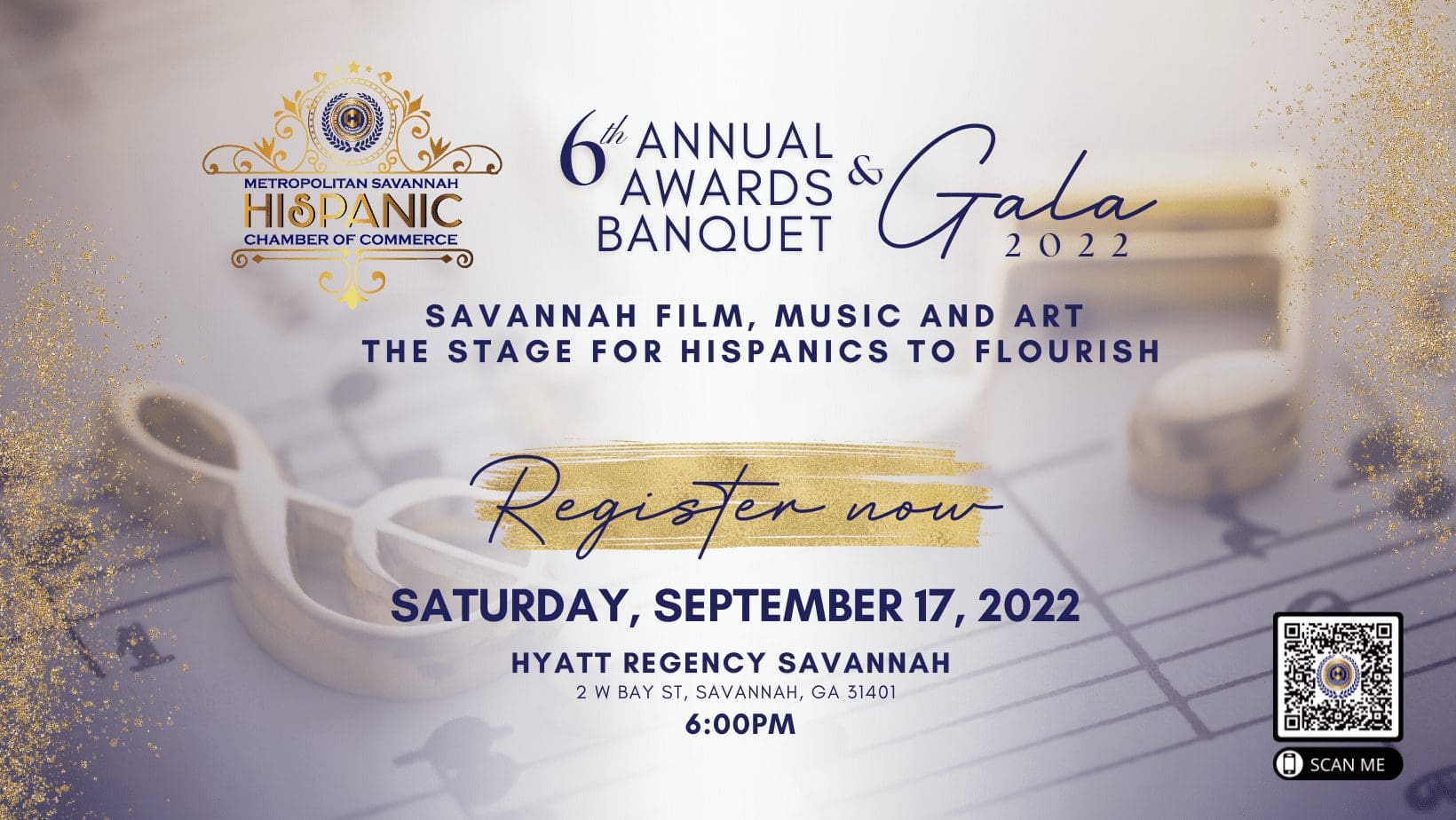 The keynote speaker is Stratton Leopold, owner of Leopold's Ice Cream and a producer of 60 film and television credits.
He also served as an Executive Vice President at Paramount Pictures. He is best known for his work; Bound by Honor, The General's Daughter, The Sum of All Fears, Paycheck, and Mission: Impossible III.
The Gala will feature a VIP Session from 6:00 p.m. – 7:00 p.m. with an open bar and delicious appetizers and Latin Rhythms performed by a Local Jazz Ensemble.The Awards Banquet Dinner will be served from 7:00 p.m. – 9:00 p.m. Sponsors will recognize the achievements of Metropolitan Savannah's top Hispanic-owned businesses, dynamic industry leaders, and major corporations who have shown a commitment to improving the diversity of their workforce.
Following Dinner, guests are invited to freshen up their cocktails and continue the celebration as they move onto the dance floor for Salsa Night. Top Hispanic performers will liven the action and keep the festivities in full swing until 11:00 p.m.
General Admission Tickets for this event are $100 for Members, $125 for non-members. Tables (seats 10 dinner guests) are available at $900 for members and $1100 for non-members. VIP Tickets include the Awards Banquet Dinner, Dance Program, and Open Bar VIP Cocktail and Appetizer Hour are available for $125 for members, $135 for non-members.
For more information e-mail: awards2022@msavhcc.org. Sponsorship opportunities are still available for local business owners and community leaders who want to show their support, commitment, and active participation in the growth and stability of regional Hispanic entrepreneurs and the communities they serve.
Proceeds will support the Savannah Hispanic Chamber of Commerce Young Entrepreneur Program, an afterschool and summer program that transforms local middle and high school students into real confident entrepreneurs. Students in grades 6-12 generate business ideas, conduct market research, write business plans, pitch their ideas to a panel of investors, and launch their very own real companies.
For more information, please visit the Metropolitan Savannah Hispanic Chamber of Commerce website at www.msavhcc.org or contact Alfonso Ribot, President and CEO at 912-495-7276.