(SAVANNAH, GA)
Savannah Philharmonic
is pleased to announce
Colonial Group
as the title sponsor for "Phil the Park" on Oct 8, 2022. This free, outdoor, family-friendly concert starts at 4 p.m. at Forsyth Park, 2 W. Gaston St. in Savannah.
The concert will feature the Savannah Philharmonic orchestra and chorus with conductor Keitaro Harada. The event also includes music from local army bands; legendary Clarksdale blues artists; American Traditions Vocal Competition winners, and much more.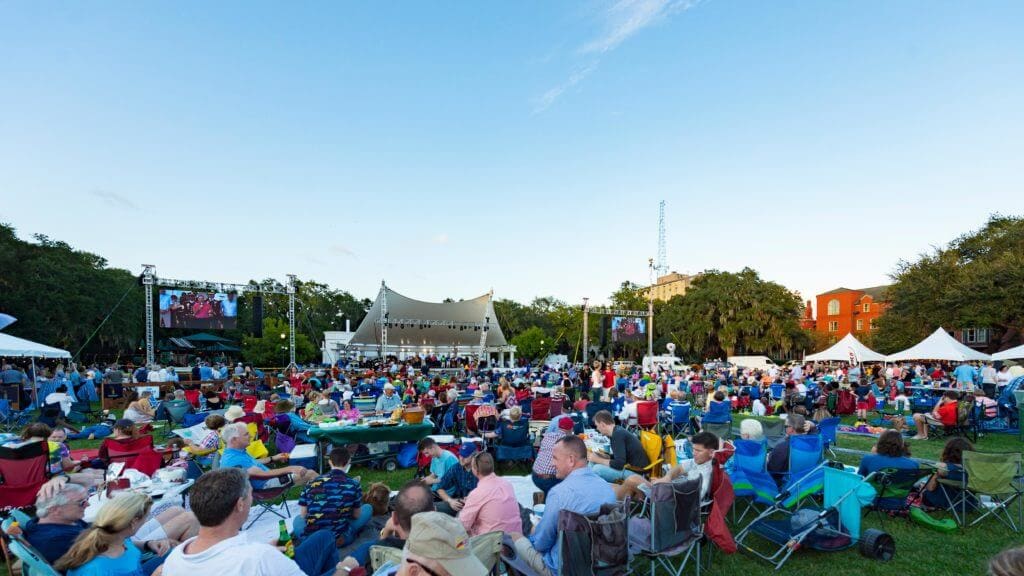 Patrons are invited to set up lawn chairs and blankets and bring picnic baskets or grab a bite from a variety of local food trucks. We are happy to announce that the traditional Picnic Setup Competition is back.
"We are thrilled to have Colonial Group as the title sponsor this year as we return to Forsyth Park for Phil the Park, Savannah's favorite outdoor concert," said Executive Director Amy Williams. "This concert truly is Something for Everyone as we continue to connect the entire community together."

"We value opportunities to strengthen the communities we serve by making a positive difference in the lives of the people who live within them," said Christian Demere, CEO of Savannah-based Colonial Group. "This event lets us bring all of Savannah together to celebrate our love of this community with an evening of music and fellowship. I hope everyone will join us for Savannah's largest outdoor concert of the season."
For interviews, photography or media inquiries, please contact amy@savannahphilharmonic.org.
ABOUT THE SAVANNAH PHILHARMONIC
The Savannah Philharmonic is a nonprofit 501©(3) organization of more than 60 professional musicians who are dedicated to bringing the "Soundtrack of Savannah" to all of the various communities and neighborhoods of Savannah and the region. Joining them on this mission are the 60-plus voices of the Philharmonic Chorus. The Philharmonic, or SavPhil, performs under the baton of Keitaro Harada, its music and artistic director who is simultaneously the associate conductor of the Tokyo Symphony Orchestra. The SavPhil conducts an extensive and far-reaching educational mission in Savannah and the surrounding area, all the while building community and forging bonds with the unifying power of music. To learn more about Savannah Philharmonic or the Link Up program, please visit www.savannahphilharmonic.org, call 912-232-6002, or email info@savannahphilharmonic.org. Offices are at 1515 Abercorn St. Stay engaged with Savannah Philharmonic on social media by using the hashtag #SavPhil.
MEDIA CONTACT
Marjorie Young
Carriage Trade Public Relations® Inc.
912.844.9990
www.carriagetradepr.com
marjorie@carriagetradepr.com