Savannah's
COMMUNiTY HEADLiNES
The Local Newswire
AMBUCS NIGHT WITH SAVANNAH'S BEST 
(SAVANNAH, GA) Savannah's BEST Connections will host a fundraiser on 
Wednesday, Aug. 2
,  for the Celebrity Bowlers participating in Savannah Ambucs' Bowlapalooza event. This event is open to the public at Billy's Place, 20 E. Perry St., from 
5:30 – 7 p.m.
 for supporters to cheer on their favorite bowler. Guests may enjoy door prizes, a 50/50 Raffle and heavy Hors D'oeuvres for a $5 entry fee, which will be donated to the Savannah Ambucs. For more information, visit 
https://www.facebook.com/events/1390869794323205/
---
'YAPPY HOUR' SUCCESS AT SUBARU HILTON HEAD
(JASPER COUNTY, SC) Subaru of Hilton Head held their July "Yappy Hour" at the dealership in the New River Auto Mall to benefit local animal shelters. Guests were encouraged to bring their pets and donations for local animal shelters to enjoy an evening of food and live entertainment. Jasper Animal Rescue Mission was also on site with pets available for adoption. Visit the YouTube link to learn more: 
https://youtu.be/vCFZL4EQfoQ
---
MOUTH GUARD DONATION TO BETHESDA ACADEMY
---
ENCOURAGE HEALTH: 'THE GOLDEN HEALERS'
(SAVANNAH, GA) Wellness company executive Ross Harding will present 'The Golden Healers: A Study of Ginger and Turmeric's Effect on Health' on 
Tuesday, Aug. 22
, during a lunchtime lecture presented as part of the 2017 Enmarket Encourage Health Education Series.  For more information, please visit 
http://healthysavannah.org/2017-encourage-health-series/
.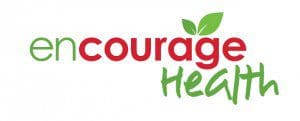 ---
YOGIS UNITE FOR CAREGIVERS
(SAVANNAH, GA) Savannah Power Yoga will host the second annual Yoga Relay on 
Friday, Aug. 18
, at 
6 p.m.
 Individuals or teams will participate in a relay of one hundred sun salutations at the Edel Caregiver Institute, 6000 Business Center Drive. Registration is $30 and includes drinks, appetizers, a silent auction and an after-party. All proceeds benefit the Edel Caregiver Institute, a program of Hospice Savannah. Register at 
www.SavannahPowerYoga.com/workshops
. To read more about Hospice Savannah, visit 
www.hospicesavannah.org
---
RETIREMENT SAVINGS TIPS 
(SAVANNAH, GA) Mark Howard, President and founder of 
Howard Financial Group
, will be the featured speaker at 
The Savannah Jaycees
 meeting on 
Tuesday, August 1st
. Open networking will begin at 
5:30 p.m.
 and the program will run from 
6 p.m. to 7 p.m.
 at the Savannah Jaycees' headquarters, located at 101 Atlas Street. Howard will present "Avoiding the 3 Biggest Retirement Mistakes" during the Jaycees August gathering as a part of their "Leadership Now" series. For more information, visit 
www.savannahjaycees.com
---
FREE SMALL BUSINESS FINANCING FORUM
(SAVANNAH, GA) The UGA Small Business Development Center in Savannah and the UGA SBDC at Georgia Southern, along with the Creative Coast present a panel of experts to discuss funding options available for your business on 
August 25th
 from 
2 p.m. to 4 p.m.
 Online registration required.  For more information, visit
---
CONSIDERING AMAZON FULFILLMENT OPTIONS?
(INC) Here is How to Decide
---
LEGAL MATTERS IN THE PRODUCTION PROCESS
(BOWEN LAW GROUP) Legal matters may result at any time in the entertainment production process. Ensure that you have all documents and contracts in order when beginning a project. For more information, visit http://www.thebowenlawgroup.com/
---
COASTAL CANVAS PRODUCTS ADDS MANAGER
(SAVANNAH, GA) Coastal Canvas Products announces that Triet Bui has joined the company as operations manager. Triet Bui comes with a wealth of management experience and knowledge, having spent the last 30 years at The Landings Company.  Active in the Savannah community, Bui is the past President of the Benedictine Athletic Association and is a board member of the Benedictine Alumni Association. He is also a member of the Savannah Knights of Columbus.Coastal Canvas Products, founded in 1975 manufactures and installs custom canvas awnings, metal canopies, shade sails, fabric tension structures, walkway covers, motorized screens, cabanas, decorative metal railings, tarpaulins, porch curtains and similar fabric and aluminum products. Coastal Canvas Products also sells and installs various products for solar protection, hurricane protection, and insect screens. 
www.coastalcanvas.net
---
MAINTAIN DENTAL HYGIENE AT HOME
(SANDFLY FAMILY DENTAL) The most important dental work you'll ever have done to your teeth is what you do at home. Keep up a good hygiene routine between visits to the dentist to maintain a healthy smile. For more information, visit 
http://www.sandflyfamilydental.com/
---
WHAT ARE YOUR HOBBIES?
(BUSINESS INSIDER) 18 Hobbies You Can Turn into a High-paying Side Gig
(SAVANNAH, GA) Helen Stone will present at the Sandfly Women's Business Owners Coalition meeting at 
8 a.m.
 on 
Thursday, Aug. 24
 at Bethesda Academy. To RSVP, contact Cynthia Wright at 
cynthia.wright@carriagetradepr.com
(SAVANNAH, GA) A Beachside Turtle-Hatching Experience: Ossabaw Island Loggerhead Turtle Overnight Trip is 
August 4 – 6, 2017
. 
http://www.ossabawisland.net/
---
DONATION DRIVE FOR 'KIDS CAFE'
(SAVANNAH, GA) Dr. Angela Canfield, of Sandfly Family Dental in Savannah and Premier Dental Designs in Rincon, has announced her offices will be collecting donations in July and August for Second Harvest Food Bank's Kids Cafe program, which helps feed area children who have limited food to eat during the school year. For more information, please visit
---
MOTHER NATURE & COMMERCIAL CONSTRUCTION 
(THE DEWITT TILTON GROUP) Earthquakes, hurricanes, and floods – oh my! Determine if your commercial construction site is in an earthquake, hurricane or flood zone, and its proximity to wetlands. This is another good opportunity to pick your general carpenter's brain on location. For more information, visit 
http://www.dewitttiltongroup.com/
---
GRIEF: HOSPICE SAVANNAH 
(SAVANNAH, GA) Hospice Savannah will commence "Alternative Path to Grief" meetings for adults who have experienced the death of a loved one. This group will explore creative, activity-oriented methods for processing grief. The first of four weekly meetings will take place on 
Thursday, August 10
 at Full Circle, 6000 Business Center Drive from 
6 – 7 p.m.
 The meetings are free of charge and open to the public. For more information, call 
912.303.9442
 or visit  
http://www.hospicesavannah.org/fullcircle/ 
---
LOCALIZED DIGITAL MARKETING
(FORBES) How Brands Like Airbnb Are Leading the Way
---
PARK PLACE OUTREACH DINNER PROGRAM
(SAVANNAH, GA) Park Place Outreach Youth Emergency Shelter, a support shelter for at-risk children and teens, will launch a guest dinner program in August to connect its residents with community leaders.  To learn more about Park Place Outreach's guest dinner program, visit
---
NOMINATIONS FOR 2018 CLASS
(SAVANNAH, GA) Leadership Southeast Georgia is seeking nominations for Class of 2018. Applications are due 
Aug. 4
. Online form:  
http://www.lsega.com/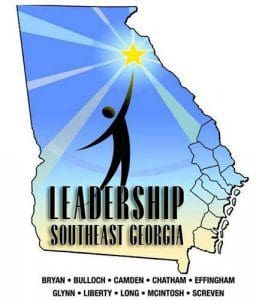 ---
LEARN HOW TO USE LINKEDIN TO BUILD INFLUENCE
(SAVANNAH, GA) The UGA Small Business Development Center in Savannah and the UGA SBDC at Georgia Southern present a class on 
Aug. 10
 from 
11 a.m. to 1 p.m.
 Learn from LinkedIn expert and UGA SBDC Business Consultant, Peter Williams, as he presents his national program teaching easy to follow steps to build influence, promote business expertise, and maximize effective networking. For more information, visit  
https://www.georgiasbdc.org/using-linkedin-to-build-influence/
---
GOLF OUTING FOR A CAUSE
(SAVANNAH, GA) The 14th annual Robbie Smith Golf Outing benefiting Hospice Savannah, Inc. will be held on 
Saturday, Aug. 12
, at 
9 a.m.
 at The Club at Savannah Harbor. The entry fee of $100 includes lunch, prizes and beverages on the course; $125 also includes two mulligans and more. For more information or to register to play, visit 
http://www.robbiegolf.com/
. Learn more about Hospice Savannah at 
https://hospicesavannah.org
---
WORKING WOMEN IN NEED ANNIVERSARY
(SAVANNAH, GA) AWWIN (Assisting Working Women In Need) will celebrate 17 years on 
Aug. 17
 at the Coastal Georgia Center from 
9 a.m. to 3 p.m.
 with a day of inspiration. Keynote speaker is Ann Levett, Savannah Chatham schools superintendent. This is a free event, but RSVP is required. Vendor tables available at $75. For more info: 
912-659-0241
 website 
http://www.handsonsavannah.org/agency/detail/?agency_id=12902
---
SECOND HARVEST SUMMER FOOD SERVICE 
(SAVANNAH, GA) America's Second Harvest of Coastal Georgia is participating in the Summer Food Service Program until 
Friday, Aug. 28
. Meals will be provided to all children without charge at First African Baptist Church at 23 Montgomery Street in Savannah from 
12:30-1:30 p.m.
 and at Good Will Baptist Church at 167 Blandford Street in Rincon from 
6:30-7 p.m.
 Learn more about second harvest at 
https://www.facebook.com/Help.End.Hunger.Ga/
---
TLC COVER PHOTO CONTEST
(SAVANNAH, GA) The Tourism and Leadership Council is looking for a cover photo for the 2018 edition of Savannah: A Southern Journey, a visitors guide for guests in Coastal Empire lodging properties. Submit photos that capture a distinctly Savannah scene by 
Sept. 1, 2017
. For rules and submissions, visit 
www.tourismleadershipcouncil.com/southernjourneycover
---
MEET MOLLY
(SAVANNAH, GA) Molly is a female short-haired cat currently living at Coastal Pet Rescue. She is almost a year old and loves the company of people and other cats, as well as dogs. Molly loves to play and loves parkour and hide-and-seek. To view Molly and other pets available for adoption, visit: 
http://coastalpetrescue.org/adopt/view/2016-c-181-molly/