Carriage Trade Public Relations Announces August Open for Business®: Does Your Pitch Pass the Test?
(SAVANNAH, GA) Join Carriage Trade Public Relations®, Inc. for the August session of their monthly Open for Business® series. This month's topic is focused on pitching and how to improve yours. Cynthia Cradduck, Junior Partner, will host the conversation on Wednesday, August 28, at noon.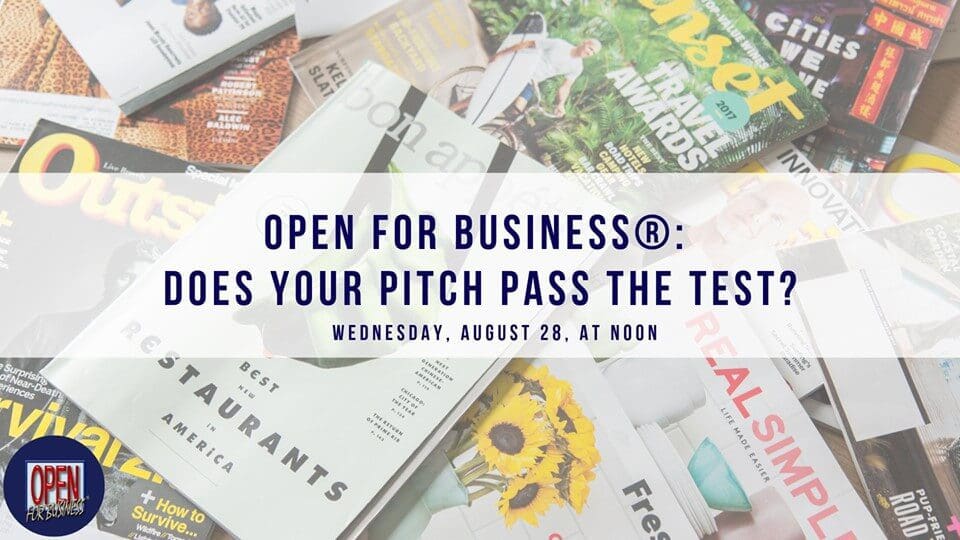 Open for Business® is a monthly online social media article review series, where current marketing articles are discussed that will help your business become more competitive. It is held on the last Wednesday of every month at noon via Facebook Live on Carriage Trade Public Relations' account.
The article this month can be found here: http://www.publicrelationstoday.com/pitching/?open-article-id=9999286&article-title=does-your-pitch-pass-the-5-second-skim-test-&blog-domain=prsa.org&blog-title=prsay
For more information, visit https://www.facebook.com/events/441614443102931/
ABOUT CARRIAGE TRADE PUBLIC RELATIONS®, INC.
Carriage Trade Public Relations, Inc. is Savannah's premier reputation management company. Founded in 1995 by Marjorie Young to help businesses increase their visibility in their community and globally online through its trademarked strategy, the REPUTATION MATRIX™ method.
MEDIA CONTACT
Cynthia Cradduck
Junior Partner
912.856.9075
savannahpublicrelations@gmail.com