(SAVANNAH, GA) Center Parc Credit Union will host a grand opening and ribbon-cutting at its new Savannah-area flagship financial center, 5698-A Ogeechee Road on Friday, Nov. 4, 2022 at 11 a.m.
The new comprehensive financial services center becomes Center Parc Credit Union's first stand-alone facility in the Savannah area, as its two existing branches in the area are located inside the Pooler Walmart at 160 Pooler Parkway and the Savannah Walmart at 6000 Ogeechee Road.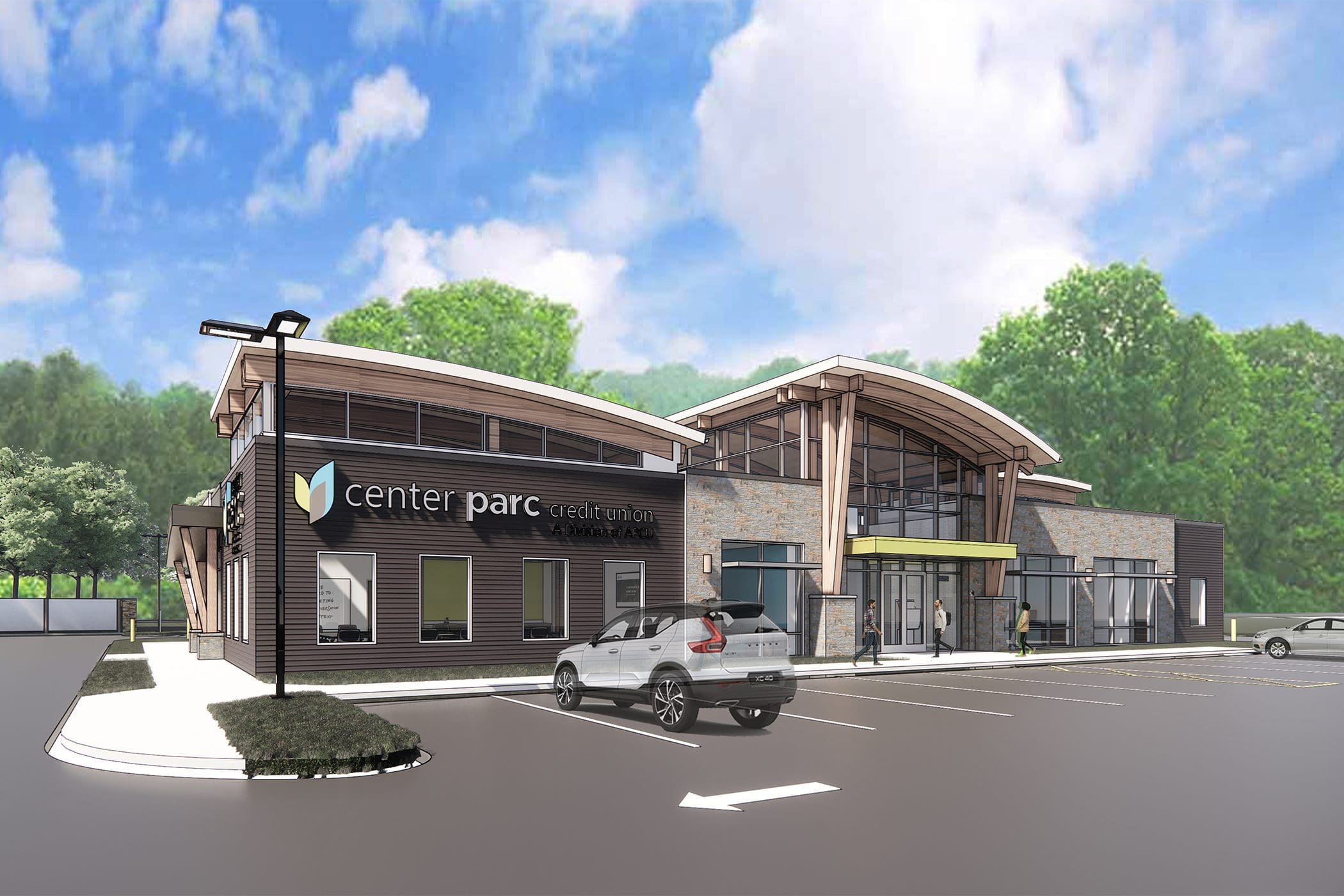 Center Parc invites the community to join credit union officials, members, and invited guests as they gather at 5698-A Ogeechee Road, an outparcel of the Berwick Marketplace, to cut the ribbon on the flagship location.
Since Center Parc Credit Union makes supporting the communities it serves a priority, the new 6,200 square-foot flagship building includes several community-oriented features. For instance, groups can utilize a community room for meetings without charge. The building also
features amenities including a coffee bar and a technology station for credit union members.
The new flagship location is open Monday through Friday 9:30 a.m. until 5:30 p.m. and Saturday 9 a.m. until 1 p.m., with 24-hour drive-up ATM and ITM services Monday through Friday from 8:30 a.m. until 5 p.m.
Anyone who lives, works, worships or attends school in Chatham, Effingham, Bryan or several other counties in Georgia can become a member of Center Parc Credit Union.
Center Parc Credit Union welcomes its members and the community to come by for a tour of the facility, information about their products and services and to get to know the friendly and professional staff.
"We are delighted with our new facility and can't wait to share it with our members, our employees and the community at large," said Regina Pointer, marketing growth specialist for Center Parc Credit Union.
The Redmond Group served as the primary contractor for this project and worked with many local subcontractors as part of the financial institution's commitment to working with firms local to its service area.
Center Parc also has locations in Atlanta and is part of the CO-OP Shared Branch network, which gives members access to 5,000 credit union branches and offers surcharge-free transactions at more than 70,000 ATM locations across the U.S. For more information, call 800-849-8434, email info@centerparc.org or visit online at www.centerparc.org.
ABOUT CENTER PARC CREDIT UNION
Center Parc Credit Union is a division of APCU, the oldest credit union in Georgia. In September 2020 two new Center Parc Credit Union locations opened in the Savannah area: at the Pooler Walmart, 160 Pooler Parkway, and the Savannah Walmart, 6000 Ogeechee Road. The new free-standing flagship branch is located at 5698-A Ogeechee Road at the Berwick Marketplace. The member-owned, not-for-profit financial cooperative is dedicated to helping hardworking people save money and prosper. Each member's funds are insured for up to $250,000 by the National Credit Union Administration (NCUA). For more information, call 800-849-8434, email info@centerparc.org or visit online at www.centerparc.org
CONTACT
Regina Pointer, Savannah Marketing Growth Specialist
Center Parc Credit Union
5698-A Ogeechee Road
Savannah, GA 31405
rpointer@centerparc.org
MEDIA CONTACT
Marjorie Young, President
Carriage Trade Public Relations® Inc.
912.844.9990
www.carriagetradepr.com
marjorie@carriagetradepr.com