GO FUND ME (FIRE IN SANDFLY)
(SAVANNAH, GA) Sadly the COPE studio was one of several businesses destroyed in a fire last week in Sandfly, GA. COPE For Change combats childhood obesity with a threefold approach – nutrition education, fitness, and behavioral health. They teach students coping skills they need to ward off not only weight gain but also challenges they face in life. Eleven years of their creative programming lessons and supplies, curriculum and all of their equipment for after school programs and day camp are gone forever. Please help them with any amount so we can replace some of the $15,000 of inventory they just lost. They did not have insurance to cover loss.
Any donation will help make an impact. https://www.gofundme.com/f/jess039s-campaign-for-c-o-p-e-for-change-inc?utm_source=customer&utm_campaign=p_cp+share-sheet&utm_medium=copy_link_all
LDSS CELEBRATES NIGHT OF CHAMPIONS
(SAVANNAH, GA) Five "Champions" and their employers were recognized at the Lowcountry Down Syndrome Society's eleventh annual Night of Champions held virtually. The event recognized local businesses that hire and retain differently-abled people, including those with Down syndrome, and the contributions made by these employees who are designated as Champions. See Champions!
https://carriagetradepr.com/11th-annual-lowcountry-down-syndrome-society-night-of-champions-winners/
DOWN SYNDROME – TRENDING ON TIKTOK
(TIKTOK) Viral video tops 1 million:
https://www.tiktok.com/@ndssorg/video/6858333590355201286?lang=en
CENTER PARC CREDIT UNION DONATES $1500 TO 5 GARDENS
(SAVANNAH, GA) Center Parc Credit Union donated $7,500 to five Savannah area community gardens, each received a contribution of $1,500. The recipients are the Garden City Homestead Association, Employability, Coastal Heritage Society (Frogtown) Garden, West Broad Street YMCA and Morningstar Arts Creative Garden.
https://carriagetradepr.com/center-parc-credit-union-donates-7500-to-five-savannah-area-community-gardens/
SAFE SHELTER HOSTS FUNDRAISER PARTY OCTOBER 8TH
(SAVANNAH, GA) SAFE Shelter Center for Domestic Violence Services is inviting the community to participate in a virtual party featuring the Fabulous Equinox Orchestra. Set to premiere Thursday, October 8th at 7:00 p.m., the organizers hope to raise funds needed to serve the growing number of victims of domestic violence in the Chatham County area due to the COVID pandemic. The organization is currently facing a 15 percent reduction of funding from across-the-board cuts in state aid, coupled with the cancellation of its traditional fundraising event. https://carriagetradepr.com/safe-shelter-announces-virtual-fundraiser-with-fabulous-equinox-orchestra-oct-8-at-7pm/
TRUMAN LINEAR TRAIL IS 46% COMPLETE
(SAVANNAH, GA) The Truman Linear Trail is 46% complete! More people are exploring their city, getting active, and encouraging others to do the same and that's creating lifelong healthy habits. The 6-mile public trail, which parallels the Truman Parkway and Casey Canal, will link Daffin Park on Victory Drive to Lake Mayer Park on Montgomery Cross Road. #trumanlineartrail Learn more at trumanlinearparktrail.com
SSU STUDENTS WIN WORLD TRADE CENTERS ASSOCIATION FOUNDATION GLOBAL COMPETITION
(SAVANNAH, GA) Two Savannah State University students were named the winner of the World Trade Centers Association Foundation's 2020 Peace Through Trade Competition. The all-female team's entry, Foster Beelief, is a student-led honeybee charity that works to promote sustainability through the education of the at-risk honeybee population, increasing STEM interests and environmental stewardship, building stronger industry and community partnerships and increasing citizen involvement in communities. The team competed against 33 teams from 24 countries around the globe. https://www.wtcsavannah.org/savannah-state-university-students-announced-as-global-winners-of-world-trade-centers-association-foundation-competition/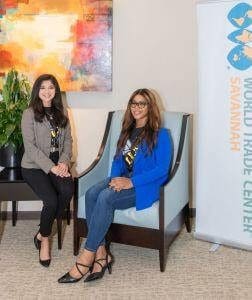 RESPONDING TO A PR CRISIS
(SAVANNAH, GA) On September 16, 2020, the Association of Fundraising Professionals will present, "You have less than 45 minutes to respond to a PR Crisis. Are you prepared? Three things to consider before a crisis." Speaker Marjorie Young is certified in crisis communications and has spent 25 years in the reputation marketing industry. To RSVP, click on the link below. For more information, contact Nicole Berman at nicole@healthysavannah.org.
https://us02web.zoom.us/meeting/register/tZMkd-ytqj0oGdzxoUj-DU0paFnvvKgtRF6N?_x_zm_rtaid=Rc29Lm81QLmYrjFPK97hfg.1598634061580.d2a90a830cd75d50d4093021c36b697f&_x_zm_rhtaid=443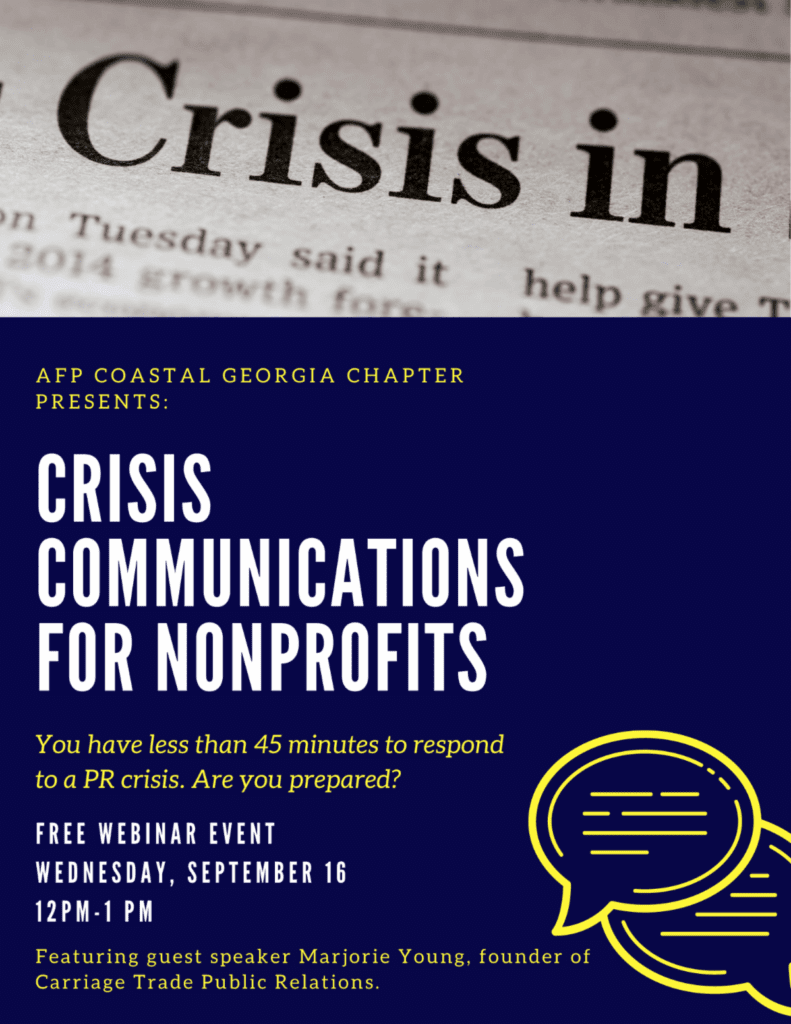 DONATIONS NEEDED FOR BACK TO SCHOOL GIVEAWAY
(SAVANNAH, GA) The Chatham County Justice Center and Healthy Savannah are seeking donations of tablets, computers, and gift cards for its back to school giveaway. The center is also seeking assistance with identifying children in the community with the most need. For more information, please contact Sheryl Jones at smjones@chathamcounty.org or Deidre Grim at deidre@healthysavannah.org. https://www.facebook.com/ChathamCountyFJC
EMMAUS HOUSE EMPTY BOWL FUNDRAISER
(SAVANNAH, GA) Emmaus House will celebrate its 10th Annual Empty Bowl Fundraiser on Sunday, November 1 in Reynolds Square on Abercorn St. in Historic Downtown Savannah. Empty Bowl is the main fundraiser that allows the organization to feed, shower, and launder our community's homeless population. Organizers are currently seeking sponsors and donors to make this event a huge success. Ticket purchasers will enjoy a take-out soup lunch that will directly benefit the Emmaus House mission of providing vital services to the unsheltered homeless population.
https://unitedministriessavannah.org/emptybowl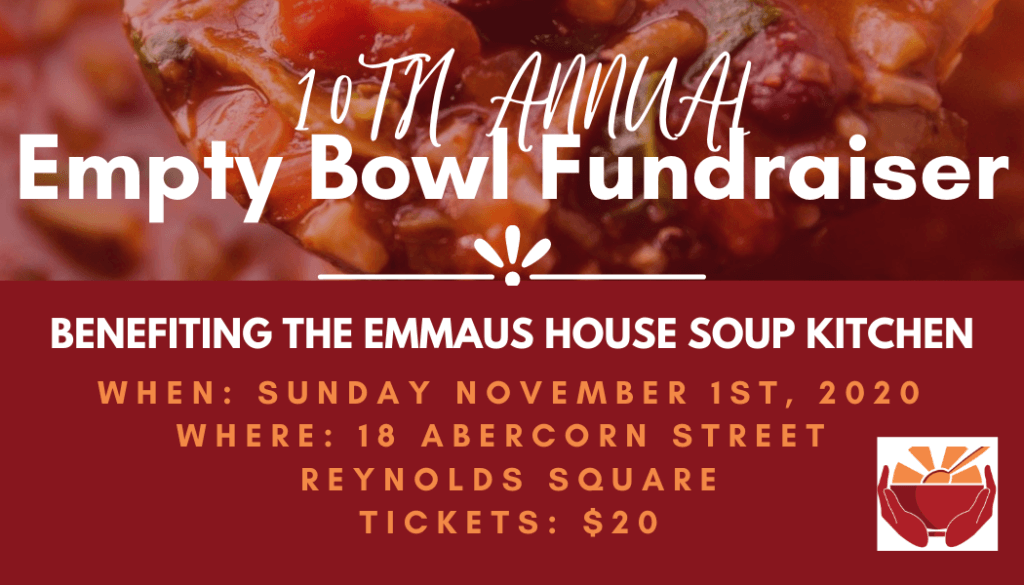 MIA'S TRENDING TOPICS
(MIA MANCE PODCAST) Southern Spotlight Community Show: Hospice of Savannah invites you to give back, get involved and feel supported when it comes to caring for others, being a caretaker and grieving. St. Andrews school donates technology to Horizons to invest in the educational success of children across Savannah. Roto-Rooter of Savannah raises dollars to help families have a home with Coastal Habitat for Humanity.
https://g100savannah.com/podcast/view/mias-trending-topics/southern-spotlight-community-show-hospice-of-savannah-standrews-
CREATIVE COAST AND CAREER KARMA DONATE LAPTOPS TO COMMUNITY
(SAVANNAH, GA) Creative Coast has partnered with Career Karma to help give laptops to community members affected by the pandemic. The goal is to help women, people of color, the disabled, veterans, and/or low-income households work towards building a new skill set that will allow the participating individuals to re-enter the workforce with a strong foundation. The campaign is particularly focused on helping those who do not already own a computer, who do not have a job, or their job has been impacted by the pandemic in some way. https://thecreativecoast.org/goodnews-creative-coast-partners-with-career-karma-to-reskill-america

CONCERT ON THE RIVER – 2020 SEA TURTLE CELEBRATION & FUNDRAISER
(CARETTA RESEARCH) September 19th from 4:00-7:00 p.m., the Caretta Research Project will host a Live Dock Concert featuring the Rolling Stones tribute band, "Monkey Man," on the Herb River in Savannah. Supporters are invited to donate, then attend by boat and anchor in the river to enjoy the band, while practicing social distancing. The event will be filmed and edited to a 1-hour Virtual Concert Fundraiser that will take place online on October 21st in combination with sponsorships, donations and an online auction.
https://www.carettaresearchproject.org/news/concert-on-the-river-2020-sea-turtle-celebration-fundraiser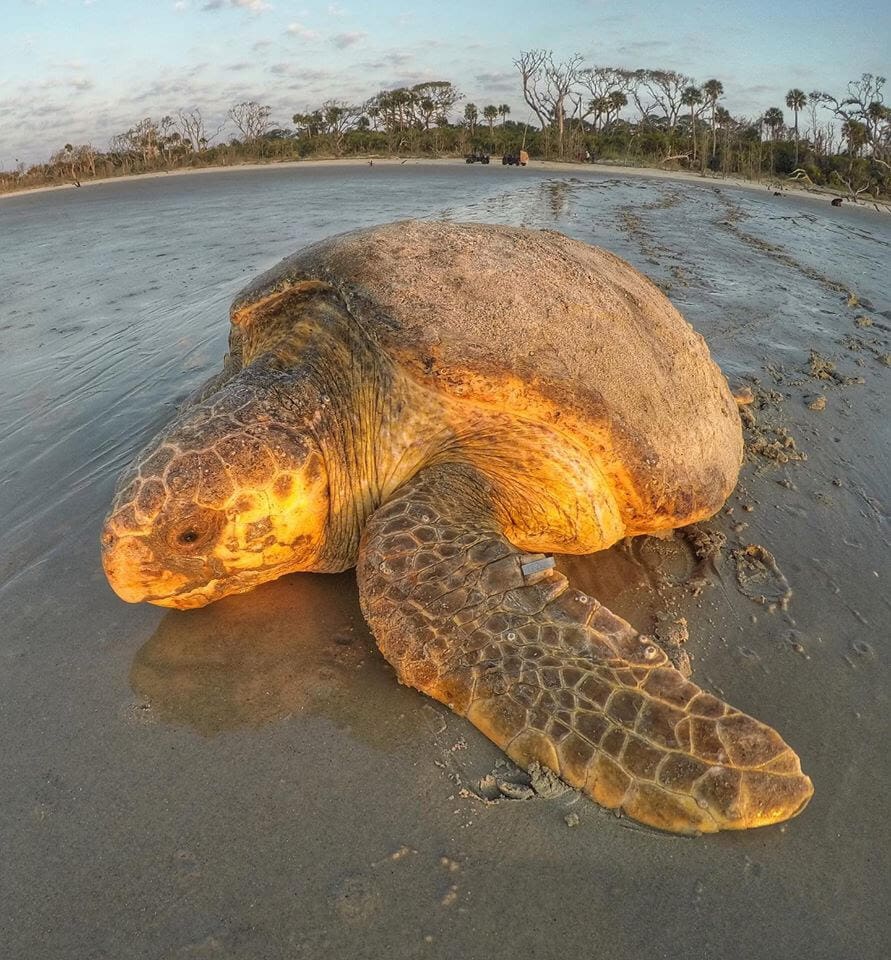 DOMESTIC VIOLENCE AWARENESS
(SAVANNAH, GA) Union Mission will host a 30-minute talk about domestic violence via Zoom on Oct. 13, 2020, at 11:30 a.m. featuring guest speaker Cheryl Branch, executive director at Safe Shelter. Registration for the session is not required. https://us02web.zoom.us/j/9122382777
VOLUNTEER WITH PARK PLACE OUTREACH
(SAVANNAH, GA) Park Place Outreach Youth Emergency Services is seeking volunteers for home improvement projects. For more information on volunteer opportunities, please visit https://www.parkplaceyes.org/how-you-can-help/volunteer/.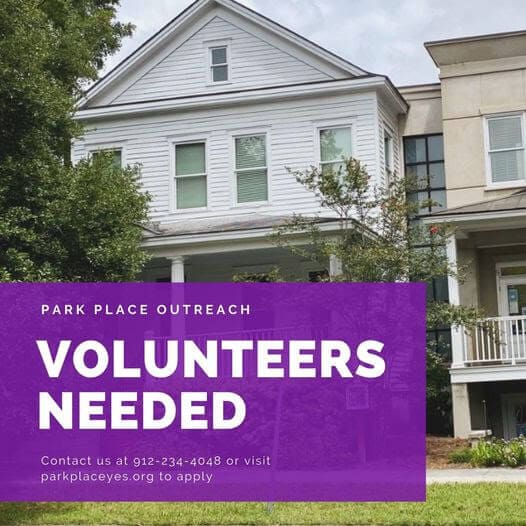 PARK PLACE OUTREACH RAISES $13K DURING #DERBYDELIVERED
(SAVANNAH, GA) Park Place Outreach Youth Emergency Services recently hosted a #DerbyDelivered benefit in partnership with the Olde Pink House and Woodford Reserve. Derby packages were delivered directly to attendees' homes and catered by Park Place Outreach volunteers and Olde Pink House employees. https://www.facebook.com/ParkPlaceOutreachInc/videos/1209612846072511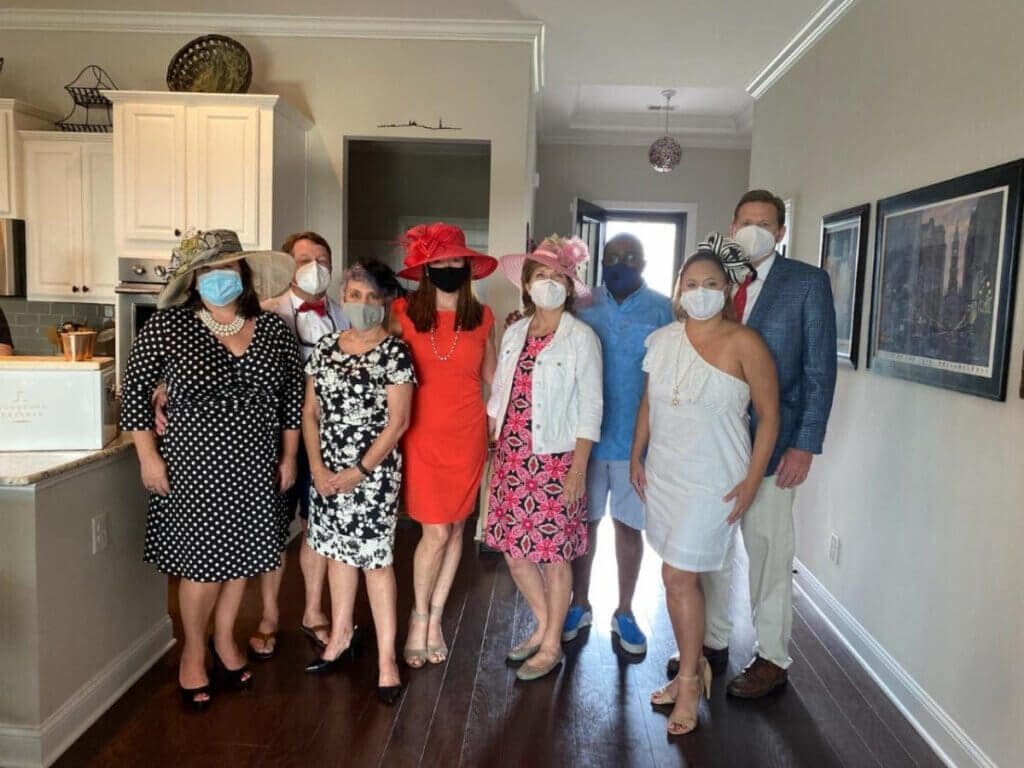 ENCOURAGE HEALTH VIRTUAL EDUCATIONAL SERIES OCT 1
(SAVANNAH, GA) The first of four 2020-21 Enmarket Encourage Health in partnership with Healthy Savannah's Educational Series LIVE broadcasts will kick off Thursday, October 1 with a conversation on "Tips to Reduce Stress and Anxiety During COVID". The program will be livestreamed at 1:00 p.m. on Healthy Savannah's Facebook page (https://www.facebook.com/healthysav/). While all of the broadcasts are free and available to the public, organizers are requesting that audience members virtually RSVP at www.healthysavannah.org/encouragehealthlive. Those who register will receive a friendly reminder when each show date draws near, along with special offers that encourage health.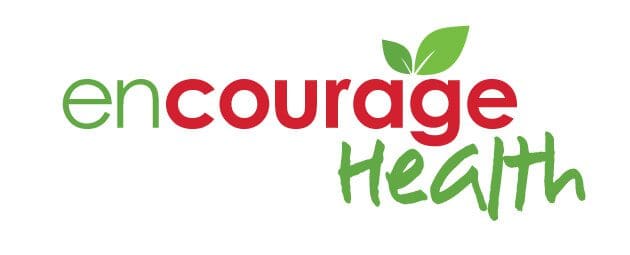 CHOCOLATE MILK: THE DOCUMENTARY
(CDC.GOV) This exploration of the racial divide in breastfeeding is told through the narratives of three African American women: a new mother, a midwife and a WIC lactation educator. The film seeks to answer the longstanding question of why more African American women are not breastfeeding. By creating an engaging narrative centered around the challenges of breastfeeding, the creators of Chocolate Milk strive to spark public discussion on how communities can better support black mothers.
WJCL AND HEALTHY SAVANNAH PARTNER IN DRIVE FOR GOOD INITIATIVE
(WJCL) WJCL is launching a new initiative called Drive for Good to spotlight helping agencies who are assisting so many in need during the COVID-19 pandemic and to highlight ways that you can support them. For the month of September, WJCL's partner is Healthy Savannah, a nonprofit focused on making "a healthy choice the easy choice." The organization works to ensure all residents have access to healthy, affordable food, activity-friendly routes to everyday destinations, and a community infrastructure that supports them. Since 2007, Healthy Savannah has created and collaborated with a coalition of 200 organizations to lead policy, systems, and environmental change efforts. https://www.wjcl.com/article/wjcl-s-drive-for-good-how-healthy-savannah-is-helping-the-hostess-city-live-better/33863458
NOW HIRING
(SAVANNAH, GA) Papa's BBQ and Seafood is seeking friendly and dedicated staff to join the team. The local restaurant is hiring for part-time and full-time hosts, servers, expo, cooks and dishwashers. Apply in-person every Wednesday through Friday from 2 p.m. to 4 p.m. at 19-A Charlotte Road,
Savannah, GA 31410. https://www.papasbar-b-que.com/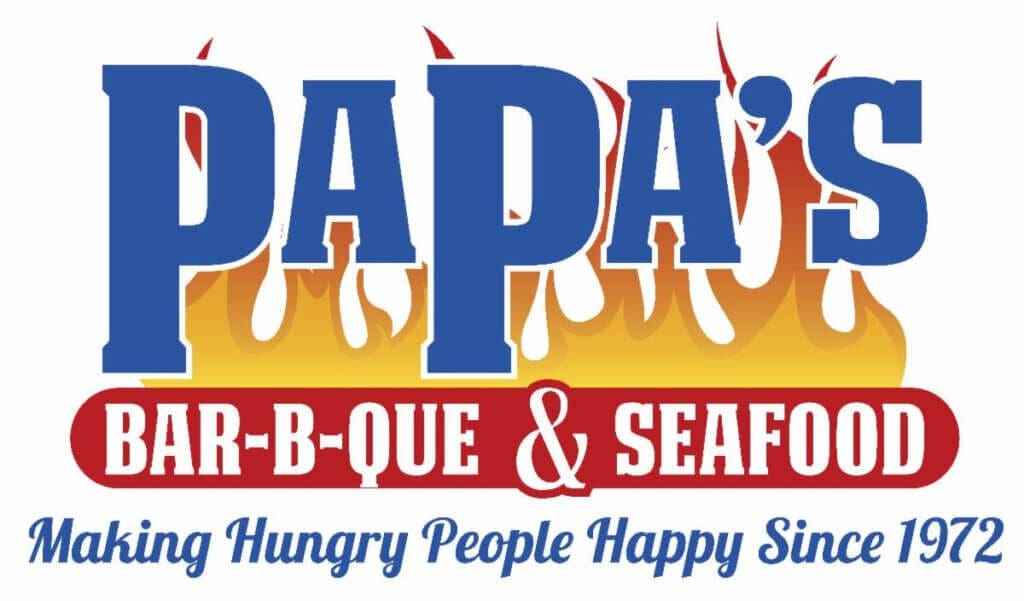 CENTER PARC CREDIT UNION HIRES SAVANNAH AREA BRANCH MANAGER AND ASSISTANT MANAGERS
(SAVANNAH, GA) Center Parc Credit Union has named Emily Hopper as the in-store manager for its new Savannah area branches set to open in September. The financial institution has also hired Mary Thomas and Yalanda Henderson as assistant managers. The two new Center Parc Credit Union locations will be located at the Pooler Walmart, 160 Pooler Parkway, and the Savannah Walmart, 6000 Ogeechee Road. Center Parc Credit Union is a division of APCU, the oldest credit union in the state of Georgia. https://carriagetradepr.com/center-parc-credit-union-hires-savannah-area-branch-manager-and-assistant-managers/

VIRTUAL BUDDY WALK OCT 3
(SAVANNAH, GA) The Lowcountry Down Syndrome Society will hold its 15th annual Buddy Walk on Saturday, Oct. 3, 2020. Due to COVID they had to create a virtual Buddy walk this year. They hope you can continue this tradition of walking to help raise awareness and making change. Individual registration is $10. Register here: https://www.classy.org/event/lowcountry-down-syndrome-society-2020-virtual-buddy-walk/e293811.
https://carriagetradepr.com/savannah-ga-virtual-buddy-walk-set-for-saturday-oct-3-lowcountry-down-syndrome-society/
HOSPICE SAVANNAH SUMMER NIGHTS PARTY
(SAVANNAH, GA) Hospice Savannah is planning its first-ever virtual Summer Nights Party & Auction. Save-the-Date for a fun, fast-paced virtual party on Thursday, September 24 at 7:00 p.m. with proceeds supporting the vital Healing Arts of Music & Massage Therapy. Hospice Savannah will begin rolling out its auction items on Facebook starting September 16, including a fabulous trip to Alaska with a three-year window, personal planning concierge and no black-out dates. https://www.facebook.com/HospiceSavannahInc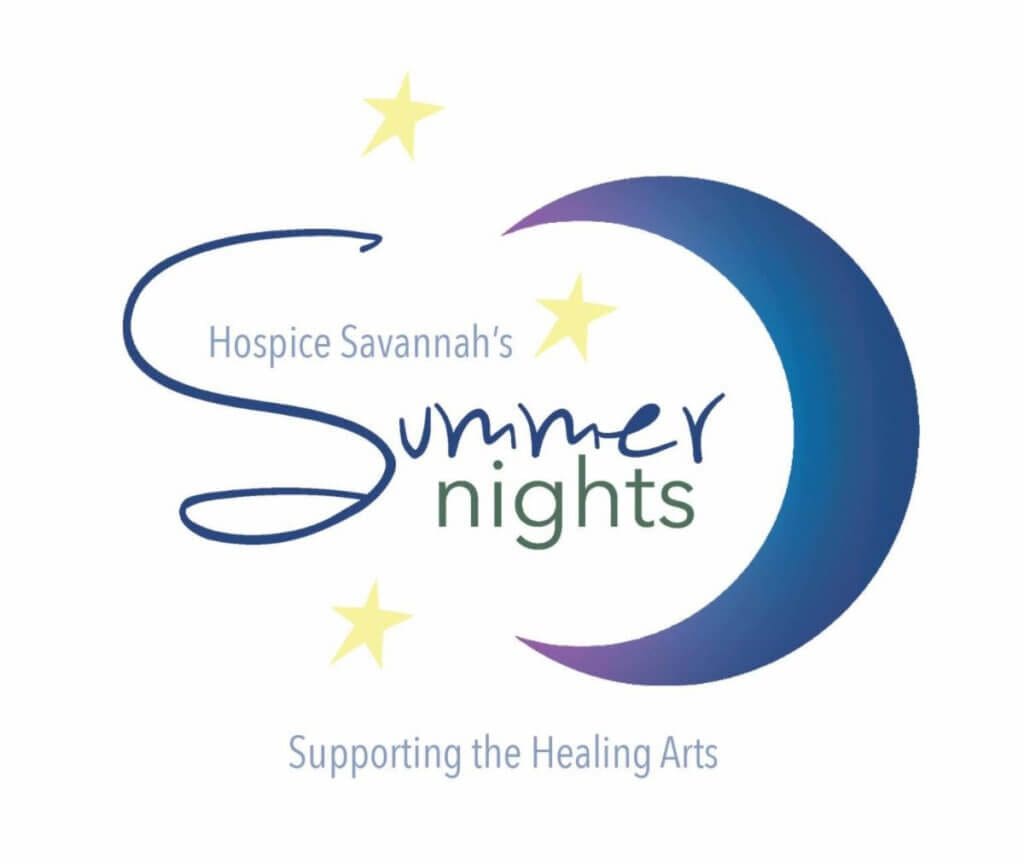 IVOLUNTEER INTERNATIONAL
(SAVANNAH MORNING NEWS) Tech-non-profit organization IVolunteer International is launching a new app that partners volunteers with Savannah organizations. The new app will use the user's current location to identity nearby volunteer opportunities and users will be able to sign up for events and projects through the app on the event details page.
https://www.savannahnow.com/business/20200903/community-connections-new-app-partners-volunteers-with-savannah-organizations
3 PART WEBINAR
(SAVANNAH, GA) Savannah Technical College's Professional Continuing Education department, the Greater Savannah Black Chamber of Commerce and SCORE have created a series of live, online workshops called Black in Business. This free series will empower Black entrepreneurs and business owners to launch, climb and excel with the series of three online workshops. Sessions will be held from 6-8 p.m. on Sept. 23, Sept. 30 and Oct. 7. Register now.
https://www.savannahtech.edu/business-industry/small-business-resources/
https://www.savannahtech.edu/savannah-tech-partners-with-score-and-greater-savannah-black-chamber-of-commerce-to-offer-black-in-business-series/
HEROHELPME.COM
(SAVANNAH, GA) If you are looking for affordable, equitable housing that can accommodate you and your family, consider visiting the H.E.R.O (Health Effective Resource Organizations) Database to find the assistance you need. This online health and social services resource for Savannah-Chatham county residents is funded by the YMCA of Coastal Georgia and Healthy Savannah through grant funding awarded by the Centers for Disease Control's REACH program to eliminate disparities in health outcomes based on race and income in Savannah and Chatham County.
https://www.herohelpme.com/MatchList.aspx?c;;0;;N;0;0;Housing;Housing;10
JOE NEEDS A HOME
(COASTALPETRESCUE.ORG) Joe has really soft fur and a playful attitude. Joe is on the skittish side and takes a while to warm up to people. He has been raised around other cats and even dogs. He prefers to hide but once you hold him he doesn't fight to get down. Joe needs a calm house where he can finish learning people are good and really come out of his shell. For more information on Joe, please visit http://coastalpetrescue.org/adopt/view/2020-c-105-joe/.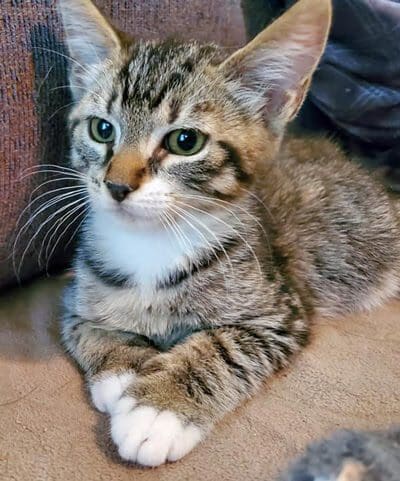 NEW LINKEDIN COMPANY PAGE FEATURES IMPROVE VISIBILITY
(SOCIAL MEDIA EXAMINER) Explore new LinkedIn Company Page features, updates to LinkedIn ad targeting, and more with special guest, Louise Brogan.
SIGN UP TO GET SAVANNAH COMMUNITY HEADLINES™ FREE
(SAVANNAH, GA) To receive SAVANNAH COMMUNITY HEADLINES™ each Monday morning, please sign up here for free: SIGN UP HERE.