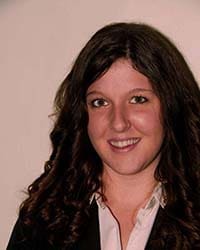 (SAVANNAH, GA) Carriage Trade Public Relations, Inc. announces Cynthia Wright has been selected for their spring paid internship.
Wright's responsibilities will include media relations, writing press releases and awards, photography, videography, search engine optimization, researching keywords, social media management, and community relations.
Majoring in Public Relations, Wright is a senior at Georgia Southern University, expected to graduate in May of this year. While working on her undergraduate degree, Wright was a member of Kappa Kappa Gamma and a writer for the PRSSA newsletter team. Wright also actively participated on intermural recreation sport teams including: flag football, softball and ultimate Frisbee.
ABOUT CARRIAGE TRADE PR, INC:
Carriage Trade Public Relations, Inc. was founded in 1995 by Marjorie Young, to help businesses increase their visibility in their community and globally online using reputation management strategies. They can be reached at 912.844.9990 or www.carriagetradepr.com .
For more information, contact:
Marjorie Young
CEO of Carriage Trade PR, Inc.
Phone: 912.844.9990
Email: marjorie@carriagetradepr.com
Cynthia Wright
Public Relations Coordinator
Carriage Trade PR, Inc.
Phone: 912.856.9075
Email: savannahpublicrelations@gmail.com