160,000 Coastal Georgians may qualify but only 37,000 are using SNAP benefits.
(SAVANNAH, GA) When the Coronavirus pandemic hit in 2020, many Savannahians who were already living below the poverty line began facing even harsher circumstances fueled by lockdowns and job losses. Their day-to-day struggles included greater food insecurity, increased risk of diet-related chronic diseases and uncertainty about being able to feed their children to foster their physical and cognitive development.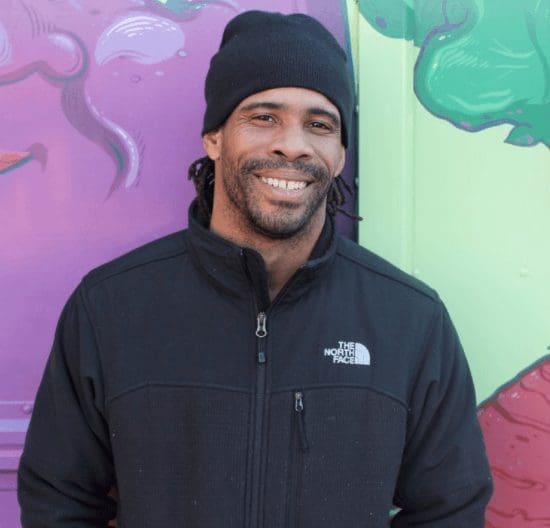 But even as the pandemic hit hard and shuttered many businesses, Healthy Savannah and the YMCA of the Coastal Georgia, administrators of the five-year, $3.4 million grant called Racial and Ethnic Approaches to Community Health (REACH), began investing funding through a key stakeholder, Forsyth Farmers' Market, in a program that would deliver a new way to access healthy nutritious foods.
Farm Truck 912, the mobile version of the popular Forsyth Farmers' Market, continued to operate throughout the early days of the pandemic. It even added four new stops and began operating six days a week on a schedule throughout Chatham County and across all economic strata. Demand would surge throughout 2020, with overall sales increasing by 200 percent and Supplemental Nutrition Incentive Program (SNAP)-funded purchases surging by 400 percent.
Then, in October 2021, almost all households receiving SNAP benefits began receiving an increase in those benefits. For Georgia residents, this would generally amount to about 15% or $12-$16 dollars a month.
However, Forsyth Farmers' Market and Farm Truck 912 were already extending additional benefits that let customers stretch their budgets even further.
"Farm Truck 912 is perfectly suited as an outdoor open market, bringing fresh produce to those who were isolated and often without access to healthy foods," said Ruby Hallam, MPH, CHES, nutrition manager at YMCA of Coastal Georgia. "It also participates in an initiative through Wholesome Wave Georgia that allows SNAP participants to double their spending when purchasing fresh produce."
But while these efforts were helping to provide more nutritious foods to many Savannahians, there were still those who qualified but didn't apply for the SNAP program.
Healthy Savannah reports that 160,000 people in Coastal Georgia struggle with food insecurity. But, according to the U.S. Department of Agriculture, only 13 percent (37,007) of Chatham County households use SNAP. The median income of those receiving SNAP is $20,150 as compared to $58,593 for those not using SNAP.
"We want to encourage anyone who may be food insecure to take advantage of these and other programs that can help them stock their home pantries with healthy foods," said Paula Kreissler, executive director of Healthy Savannah. "Everyone, regardless of income level, should have access to fruits and vegetables, proteins, and whole grains. Healthy foods can help reduce a person's likelihood of developing diet-related chronic diseases and are important for the physical and cognitive development of children. Eating healthy cultivates healthy eating habits."
Kreissler is also encouraged that a new Farm Truck may soon be bringing even more fresh produce across Chatham County in the near future.
"We recently launched a $150,000 capital campaign to replace our 22-year-old Farm Truck," said Jeb Bush, executive director of the Forsyth Farmers' Market. "The new truck will help reduce food insecurity in Chatham County by being a reliable source of fresh food in underserved neighborhoods. Over the next 10 years, it is expected to support local farmers by purchasing $875,000 in produce, serve more than 3,500 food-insecure families and provide $175,000 in produce to SNAP participants for half off regular prices."
For additional information and routes for Farm Truck 912, visit forsythfarmersmarket.com/farmtruck912. For more information or to apply for SNAP, visit gateway.ga.gov/access/, call or visit Moses Jackson Advancement Center at (912) 525-2166, 1410 B Richards Street, Savannah, GA 31415; or contact Step Up Savannah at stepupsavannah.org/ or (912) 232-6747. Food assistance resources are additionally available at herohelpme.com.
ABOUT THE YMCA OF COASTAL GEORGIA/HEALTHY SAVANNAH GRANT FOR RACIAL AND ETHNIC APPROACHES TO COMMUNITY HEALTH: In September 2018, Healthy Savannah and the YMCA of Coastal Georgia were awarded a five-year, $3.4 million grant called Racial and Ethnic Approaches to Community Health. Awarded by the Centers for Disease Control and Prevention, the funding is being deployed in an "upstream" approach by the Savannah/Chatham County project team to foster sustainable health equity among Black residents in low-wealth neighborhoods. The aim of the local project, called Healthy Opportunities Powering Equity, or HOPE, is to increase the availability of high-quality nutrition; promote physical activity through creating greater access to safe places to walk, run, bike and play; and foster stronger connections between people and the healthcare providers who serve them. Working with more than 200 community partners and organizations, the team is committed to elevating the health and wellness of the community through policy, systems, and environmental change.
healthysavannah.org ymcaofcoastalga.org.
MEDIA CONTACT
Marjorie Young
Carriage Trade Public Relations® Inc.
912.844.9990
www.carriagetradepr.com
marjorie@carriagetradepr.com