(SAVANNAH, GA) Goodwill of the Coastal Empire is pleased to announce that Alex Vasquez has joined the organization as Senior Director of Business Services. Mr. Vasquez previously served as Manager of Organizational Development at the Horizon Goodwill in Hagerstown, MD and as Vice President of Retail Operations at the Goodwill of South Central Virginia in Danville, VA.
As a social enterprise, Goodwill operates businesses to fund its mission of helping people with disabilities and other barriers become employed and reach their highest level of self-sufficiency. Mr. Vasquez will be responsible for the growth and strategic direction of Goodwill's federal, state, and commercial contracts.
Through those contracts, Goodwill provides facilities and grounds maintenance, packaging, kitting, and aviation manufacturing to the Federal Government, state agencies, and businesses throughout the Coastal Empire. Goodwill currently manages 35 contracts. Like Goodwill's well-known retail operation, these contracts provide funding for the non-profit's job training and career development programs, as well as work experience and permanent employment opportunities for the individuals Goodwill serves through those programs.
"I am excited to continue my career with an organization that makes a positive impact on a local level. I plan to deliver our competitive solutions to more businesses in our area and thus create even more employment opportunities across the Coastal Empire," said Mr. Vasquez.
Michael J. Winckler, President and CEO of Goodwill of the Coastal Empire said, "We are pleased to have Alex on our team as he brings proven management experience and an in-depth understanding of the importance of our mission to our Goodwill."
Mr. Vasquez holds a BA in Sociology and Political Science, as well as an MBA from Mount St. Mary's University. He is also a graduate of Goodwill International's prestigious Senior Leadership Program. He has relocated to the Savannah area with his wife and two young daughters.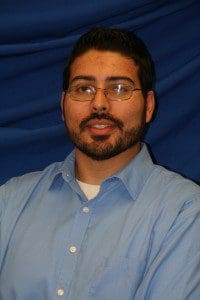 About Goodwill of the Coastal Empire

Goodwill of the Coastal Empire, Inc. is a highly diversified 501 ©(3) operating retail, manufacturing, facilities management, and other business services while employing over 850 individuals. Goodwill's mission is to assist individuals with challenges and barriers to achieve their highest level of self-sufficiency through the power of work. In 2014, Goodwill provided job training and career development services to 9,885 people and placed 2,421 into competitive employment. Goodwill serves 33 counties in Georgia and South Carolina and operates 17 retail locations, 35 business services contracts, and five Job Connection Centers. For more information on Goodwill of the Coastal Empire, please visit www.goodwillsavannah.org. Find us on Facebook at Savannah Goodwill or follow us on Twitter at @SavGoodwill.
CONTACT:
Ellen Thornhill
Goodwill of the Coastal Empire
ethornhill@goodwillsavannah.org 912.433.1196
MEDIA CONTACT:
Marjorie Young
Carriage Trade PR, Inc.
marjorie@carriagetradepr.com 912.844.9990
https://carriagetradepr.com