(SAVANNAH, GA) Healthy Savannah and the YMCA of Coastal Georgia are inviting community members interested in health equity to consider becoming Community Health Advocates (CHAs). An online information and training session is scheduled for 6:30 p.m. on Thursday, April 13.
"If you are a neighborhood representative, a church or health ministry leader, community service provider, or someone who enjoys interacting, sharing information, and listening, we hope you will consider this opportunity to elevate the health equity of our community," said Nichele Hoskins, communication manager." The main purpose of this outreach is to build awareness among people living in Chatham County's priority communities to help prevent, minimize, identify, and understand more about the spread of viruses. It's especially important for people with chronic diseases like diabetes, asthma, and high blood pressure. Their risk of getting very sick or dying due to COVID or influenza is high."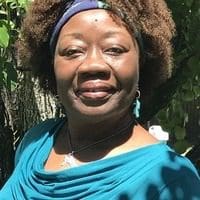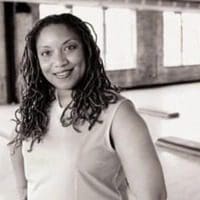 In addition to a $500 stipend participants will receive for performing community outreach activities after the training, they can look forward to sharpening leadership and networking skills, and learning about advocacy.
The upcoming training session is the fifth to be being offered as part of a greater effort funded by a supplemental grant from the Centers for Disease Control and Prevention to broaden initiatives of the current Racial and Ethnic Approaches to Community Health (REACH) grant, administered by Healthy Savannah and the YMCA of Coastal Georgia. To date, this initiative has focused on COVID-19 and Flu vaccine access, awareness, and acceptance, particularly in Savannah's Black and Hispanic communities; but is broadening efforts to encompass health conditions that make people more vulnerable.
The CHA program has equipped more than 50 Chatham County residents to meet with those in their own communities to hear perspectives and experiences with vaccines and related concerns. This interaction is helping provide a more thorough understanding of current perceptions and offer feedback that could help shape public health interaction with people in priority communities.
"As we shift from a focus primarily on COVID and flu prevention, we're opening up the conversation to talk with people we serve about other health challenges," said Dr. Elsie Smalls, operations manager. "We are listening to what they have to say so we can help them respond and communicate within their communities with more agency, better access, preparation, and greater understanding about their own health."
Since the program launched last summer, each CHA training class has followed an in-person listening session to hear about the experiences, perceptions and concerns related to access, awareness, and acceptance of the COVID vaccine.
Feedback from the most recent listening session held in January included the importance of telling one's story. This inspired a workshop held in February, led by Savannah native and author Wanda Lloyd Healthy Savannah chairperson and local storyteller Lillian Grant-Baptiste. Entitled, "Listen. Speak. Advocate: Share Your Story for Health Equity," the event emphasized the importance of sharing one's health story, and of listening to the stories of others.
"If you can relate to the health inequities that Black and Hispanic Savannahians experience, you are invited to learn more and sign up for this training session," said Smalls. "You don't need to be a medical or health expert. If you have an interest in making your community or church a healthier place, you will be able to put this training to good use."
To apply for the April 13 Community Health Advocate training program, or to learn more, please email Dr. Elsie Smalls at elsie@healthysavannah.org or call 843-323-9997.
ABOUT THE YMCA OF COASTAL GEORGIA/HEALTHY SAVANNAH GRANT FOR RACIAL AND ETHNIC APPROACHES TO COMMUNITY HEALTH: In September 2018, Healthy Savannah and the YMCA of Coastal Georgia were awarded a five-year, $3.4 million grant called Racial and Ethnic Approaches to Community Health. Awarded by the Centers for Disease Control and Prevention, the funding is being deployed in an "upstream" approach by the Savannah/Chatham County project team to foster sustainable health equity among Black residents in low-wealth neighborhoods. The aim of the local project, called Healthy Opportunities Powering Equity, or HOPE, is to increase the availability of high-quality nutrition; promote physical activity through creating greater access to safe places to walk, run, bike and play; and foster stronger connections between people and the healthcare providers who serve them. Working with more than 200 community partners and organizations, the team is committed to elevating the health and wellness of the community through policy, systems, and environmental change. In July 2022, Healthy Savannah received the CDC's 2022 REACH Lark Galloway-Gilliam Award for Advancing Health Equity Challenge. The award recognizes extraordinary individuals and entities whose work has contributed to advancing health equity.
healthysavannah.org ymcaofcoastalga.org.
MEDIA CONTACT
Marjorie Young
Carriage Trade Public Relations® Inc.
912.844.9990
www.carriagetradepr.com
marjorie@carriagetradepr.com