National Organization Selects REACH Team Member to Create Safer Walking Conditions in Savannah
Armand Turner of Healthy Savannah and the REACH team to participate in America Walks communities training program.
(SAVANNAH, GA) America Walks, a national advocacy organization working to empower communities to create safe, accessible, and enjoyable places to walk and move, has selected Armand Turner of Healthy Savannah and the REACH (Racial and Ethnic Approaches to Community Health) Team for a Walking College Fellowship as part of the 2020 program.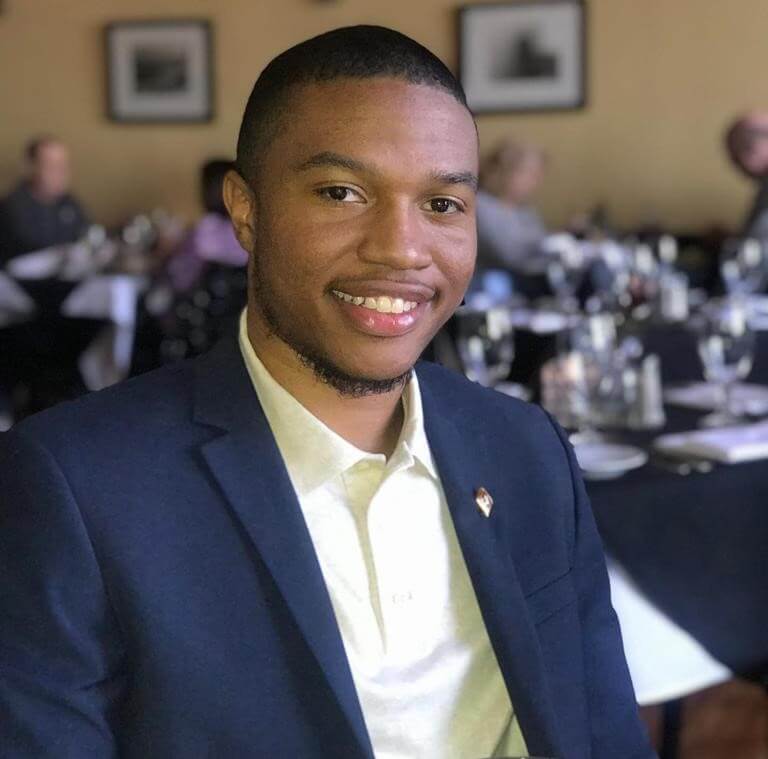 The fellowship will enable Turner and other advocates from around the country to participate in a training program designed to strengthen local efforts to make communities more walkable and livable.
"I believe the Walking College fellowship, combined with Tide to Town and other great projects being powered by REACH, can help me bridge the gap that prohibits people from walking and biking on area bike lanes and trails," said Turner, who serves as assistant director, physical activity, with the REACH team.
Locally, the REACH team of Project HOPE (Healthy Opportunities Powering Equity) is dedicated to closing the gap in health disparities among various populations in Savannah and Chatham County. Many of those disparities are rooted in barriers to physical activity. The effort is supported by the YMCA of Coastal Georgia and Healthy Savannah through grant funding awarded through the Centers for Disease Control's REACH program.
The Tide to Town project will consist of nearly 30 miles of protected walking and bicycling trails throughout Savannah. The urban trail system will address an urgent public safety issue and will be designed with the entire community in mind. Currently, Georgia ranks as the sixth most dangerous state for people walking, and Savannah is one of the most dangerous cities within the state for crashes between drivers and people walking or bicycling.
"The REACH Grant has provided a tremendous opportunity for me to work with many underserved populations in Chatham County and begin to address the barriers to physical activity that they face on a daily basis," Turner said. "This fellowship will help augment that work."
While participating in the Walking College, Turner will complete a six-module distance-learning program which will culminate in the creation of an independent study project focused in Chatham County. He will also engage with America Walks' national network.
"We are thrilled to welcome Armand as a member of the Walking College," said Emilie Bahr, Walking College manager with America Walks, "This year's application process was our most competitive to date, with more than 140 applicants vying for just 25 slots. The fellows selected this year represent a diversity of experiences and backgrounds and Armand will serve as a vital member of our 2020 class. We look forward to helping Armand develop his skills and are excited to see the yields of his efforts in bringing positive change to Chatham County at a time when the importance of safe, accessible walking opportunities has arguably never been more pronounced."
The curriculum of the Walking College aims to expand the capacity of local advocates to be effective community change agents. Fellows will participate in learning about topics such as the science behind the benefits of walking, evaluation of built environments, as well as communication skills and building relationships with stakeholders and decision makers.
ABOUT REACH SAVANNAH
In September of 2018, The YMCA of Coastal Georgia and Healthy Savannah were awarded a five-year, $3.4 million dollar Racial and Ethnic Approach to Community Health (REACH) grant from the Center for Disease Control. Through this funding, the Savannah / Chatham County REACH team works to close the gaps in health disparities among priority populations in Savannah and Chatham County in the areas of nutrition, physical activity, and community – clinical linkages. The local project is called HOPE, Healthy Opportunities Powering Equity. Working with over 20 community partners and organizations, the REACH team works to provide equal and consistent access to ensure the health and wellness of our community through policy, systems, and environmental change. www.ymcaofcoastalga.org www.healthysavannah.org
ABOUT AMERICA WALKS
America Walks, a nonprofit national organization, is leading the way in empowering communities to create safe, accessible, and enjoyable walking conditions for all. We provide a voice for walking and walkable communities with federal agencies, provide strategy support, training and technical assistance to statewide, regional, and local organizations, and serve as the convener of the national Every Body Walk! Collaborative. Together, America Walks and the Every Body Walk! Collaborative boast 700 allied organizations who across the nation are working to increase walking and support walkable communities for all members. More at www.americawalks.org.
REACH CONTACT
Armand Turner
Physical Activity Program Manager for the REACH Grant / Healthy Savannah & YMCA
Armand.turner@ymcaofcoastalga.org
219-801-1477
MEDIA CONTACT
Marjorie Young
Carriage Trade Public Relations® Inc.
912.844.9990
www.carriagetradepr.com
marjorie@carriagetradepr.com