How to Protect Construction Sites during Hurricane Season
Hurricane Irma is probably a memory to most, but hurricane season lasts until November 30, and for builders, the weather plays a major role in any construction plan.
If you have not already done so, now is the time to put a hurricane safety plan into place for any construction site. Having a clear strategy ready to go reduces the risk of unnecessary damage, helps prevent injuries on the site and gives you peace of mind.
Let's start with the basics.
A hurricane watch is issued when a storm is expected to arrive within 48 hours, and a warning is issued when tropical storm conditions are within 36 hours. When a hurricane watch is announced, it's time to put your plan in place and prepare the construction site.
Steps for Creating a Contingency Plan
The first step is to create a checklist for areas and equipment in need of protection. This list will most likely include tools, heavy equipment, generators, fuel tanks, portable toilets and other materials that cannot be moved to an inside location. Be sure each item on the check list is assigned to a specific member of the team and take time to review the checklist prior to any potential threats.
Your contingency plan should also include a communications piece. In addition to notifying your on-site team, subcontractors should be notified that the site is halting all work until further notice.
Planning for large amounts of water is key to any plan. Heavy rains and flooding are leading causes of damage to construction sites. It is imperative that any construction site is equipped with permanent and temporary drainage systems to maintain the structural stability of the area.
If there are vehicles on the site, they should be moved to higher ground and away from structures that could be damaged. Plus, consider filling the tanks on these vehicles prior to any hurricane or storm.
One of the last but most crucial steps is to turn off access points for all utilities. Now is also the time to remove any project documents from the construction trailer and secure them to an offsite location. As you leave the site, snap a few photos on your phone for future reference. These may come in handy if any items are missing or damaged after the fact.
After Effects
Any good contingency plan will include necessary steps for clean-up and getting back in business after a hurricane. Once you return to the site, assess and document any damage, giving special attention to downed power lines, unstable structures or wet electrical panels. Items to have on hand include cleaning supplies and fuel for vehicles. Finally contact the appropriate utilities and contact your insurance carrier for any assessment needs.
It's important that all construction companies have a written hurricane preparation plan. Ideally, the plan will be detailed with specific assignments and action deadlines. And during hurricane season, be sure to monitor the weather on a regular basis.
This type of preparation does require added cost, effort and time but can be extremely valuable in the long run and may be your best investment. If construction managers follow these outlined steps and provide clear communication, any site will be up and running considerably quicker and suffer much less loss.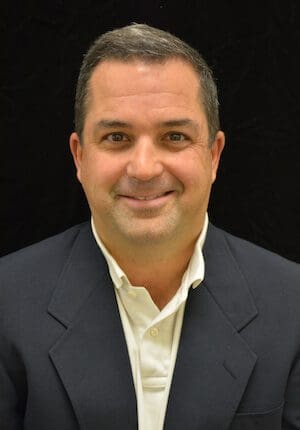 Chris Tilton is the co-founder of the Dewitt Tilton Group, a Savannah area commercial construction company. For more information or to contact Tilton, call 912.777.3404 or email chris@dewitttiltongroup.com.