Savannah's
COMMUNITY HEADLINES
The Local Newswire
---
GIVING TUESDAY NOW
(HEALTHY SAVANNAH) Tuesday, May 5 is #GivingTuesdayNow! This is a national day to support nonprofits during the added constraints of the pandemic. Healthy Savannah encourages your support. Visit the campaign page to make a donation or start your own fundraiser that you can share on social media: 
https://www.flipcause.com/secure/donate/ODQxMTQ=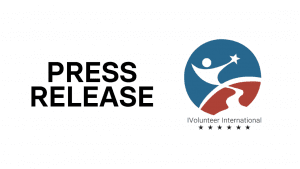 ---
BATTER UP!

---
PIVOTING DURING THE PANDEMIC
(OPEN FOR BUSINESS) Ad Specialty Services has pivoted during the pandemic by selling personal protective equipment (PPE). They typically sell imprinted pens, coffee mugs, and other such items. But, during the COVID-19 pandemic, the majority of business is from sales of PPE. Diana Morrison shares her wisdom, tips and advice on pivoting during COVID. Diana Morrison Cori Sessions #WeAreSavannah #OpenForBusinessSAVANNAH
(SAVANNAH, GA) Faith Equestrian Therapeutic Center is holding a virtual fundraiser through May 15. "Running With Faith" challenges participants to run or walk or run with the goal of raising money for the Center to continue to serve children with disabilities after the COVID crisis. Although Faith Equestrian therapeutic center is not currently providing services, the 501c3 nonprofit still must care for and train horses to keep them ready to serve.
---
BREASTFEEDING DURING THE PANDEMIC
(REACH) Nursing mothers don't need to sacrifice the important skin-to-skin contact and immunity-boosting benefits of breastfeeding. With proper hygiene and guidance, moms can continue to breastfeed despite social distancing precautions, according to the United Nations Children's Fund and The World Health Organization. But if a mother needs to hit pause on nursing for a while, due to illness or a hard-to-manage work schedule, the baby will still benefit from pumped milk or donated milk. For more information and guidelines, visit the Global Breastfeeding Collective: 
https://sph.unc.edu/files/2020/04/CGBI_Collective-BF-and-COVID-19.pdf
(HOSPICE SAVANNAH) Hospice Savannah invites you to share stories of your mother from the comfort of your own home. Due to the current pandemic, Hospice Savannah will present its annual "We Remember Mama" benefit for the organization's Story Keeping program as a virtual event, scheduled for 6:00 p.m. on May 7- the Thursday evening before Mother's Day.
(LOWCOUNTRY DOWN SYNDROME SOCIETY)  Will Howell, a Darien-based entrepreneur, and Kevin Sheehan, who heads an organization dedicated to improving the lives of differently abled people, will receive the President's Award when the Lowcountry Down Syndrome Society holds its 11th annual Night of Champions later this year.
(HEALTHY SAVANNAH) Healthy Savannah is pleased to announce it has received statewide recognition from the Healthcare Georgia Foundation. The coalition has received the 2020 Joseph D. Greene Community Service Collaborative Award for its work to make Savannah a healthier place to live.

(SAVANNAH, GA) Savannah SCORE and the SBA continue to help small businesses, non-profits and others navigate COVID-19 challenges with free guidance and resources. Finding the right information in a timely manner and then digesting all of that information are among the challenges that many people face. Savannah SCORE has prepared an overview of available resources.
https://savannah.score.org/
---
BEGINNER'S GUIDE TO SUCCESSFUL FACEBOOK ADS
(SOCIAL MEDIA EXAMINER) Three important considerations for anyone thinking of diving into Facebook ads and wondering what the common pitfalls might be:
---
ENMARKET PURCHASES, CONVERTS TIGER EXPRESS IN BEAUFORT
(BEAUFORT, SOUTH CAROLINA) Enmarket, a Savannah-based convenience store chain, has bought the former Tiger Express #14 store at 2265 Boundary St. in Beaufort to bring its total outlets to 50 stores in South Carolina. The location will undergo a more comprehensive renovation before the end of the year. The prime feature of the remodel will be the installation of Enmarket's signature Eatery restaurant. The existing car wash will be updated as well. The store is expected to stay open throughout the remodel. The Beaufort store will offer such technology-based amenities as Skip Frictionless Checkout, which lets customers skip lines at the cash register and pay via their cell phones, as well as Enmarket's loyalty program Enjoy Rewards and enPay. Customers will find the stores well-stocked, including fresh food and healthy snacks. The store offers unleaded, mid grade, premium and diesel fuels. 
www.enmarket.com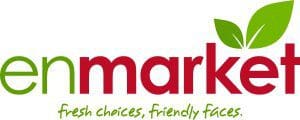 ---
FREE RESOURCES FOR PUBLIC ASSISTANCE PROGRAMS
(REACH) The African American Health and Information Resource Center has always been free and open to the public. The office has closed during the pandemic, but its resources are still free and available online. The HERO database recently rolled out a QR code for accessing the website even faster. And the popular, informative seminars and morning chats are back on the schedule. Seminars are now being offered through WebEx, a free video platform available at 
www.webex.com
. and are still free of charge. Registration is required. Just call (912) 477-6605 to reserve your spot. 
https://healthysavannah.org/
---
MAY IS MENTAL HEALTH MONTH
(SAVANNAH, GA)  Stressed? Us too! May is Mental Health Month. Be on the lookout for resources for yourself or to help others through scary transitions like ceremony-free graduations, parenthood, social distancing and too much family togetherness. Check out these ideas on reaching out and staying connected:  
https://seizetheawkward.org/coronavirus 
(COASTAL PET RESCUE)If you're looking for an easy going, super sweet (and super soft), affectionate cat, Zillo could be the girl for you. She loves pets and chin scratches and is equally happy playing as she is just hanging out with you. Zillo seems to get along with everyone, so sharing a home with other felines probably won't be a problem for her.
http://coastalpetrescue.org/adopt/view/2019-c-093-zillo/