Savannah's
COMMUNITY HEADLINES
The Local Newswire
---
HOME SALES FORECAST
(SAVANNAH, GA) Spring in the Savannah housing market arrived late, officially beginning on May 1st, when the Governor allowed businesses to open. Home inventory is extremely low, and loans are still available, with interest rates are at a record low, so this could be the time for sellers to get their homes on the market. Learn more: 
https://charmingsavannahhomes.com/
(SAVANNAH, GA) Butter Radish, a new business offering southern-designed table linens and southern-style catering, is now open in Savannah. Visit online: 
https://www.butterradish.com/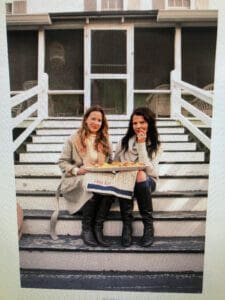 ---
SCORE HELPS LOCAL BUSINESS OWNERS
(SCORE) Savannah SCORE's team of over 40 experienced Business Mentors has helped hundreds of aspiring local business owners plan, launch, and grow successful businesses. In FY19, Savannah SCORE helped establish 131 new local businesses and create 366 new non-owner jobs. All of SCORE's professional mentoring services are absolutely free. Right now is a great time to be planning a new business. And SCORE's mentors are here to help you. To schedule a free session with a Savannah SCORE Business Mentor, visit 
https://savannah.score.org/
or call 912-652-4335.
---
LOWCOUNTRY DOWN SYNDROME SOCIETY AWARDS
(SAVANNAH, GA) Will Howell, a Darien-based entrepreneur, and Kevin Sheehan, who heads an organization dedicated to improving the lives of differently abled people, will receive the President's Award when the Lowcountry Down Syndrome Society holds its 11th annual Night of Champions later this year. The event was originally scheduled for April 2 but was postponed due to the coronavirus crisis. A new date has not been determined. Watch online: 
https://youtu.be/BWm31VIamVg
---
HISTORIC SAVANNAH FOUNDATION GOES VIRTUAL
(SAVANNAH, GA) May is National Historic Preservation Month, and like many local businesses, the COVID-19 pandemic has had an effect on the Historic Savannah Foundation (HSF). While some events have been canceled, HSF is offering free lectures on Zoom, honoring past award winners on social media, presenting virtual tours of homes, and providing educational activities for children to learn about history. Learn more: 
http://www.myhsf.org/special-events/savannah-preservation-festival/
---
SAVANNAH ARTIST, BUILDING OWNER, FIND INSPIRATION FROM COVID-19
---
SAVANNAH TECH LOGISTICS PROGRAM OFFERS CAREER TRAINING COURSES
---
BRIAN HUSKEY SHARES RESTAURANT BUSINESS TIPS
(OPEN FOR BUSINESS) Restaurant owner Brian Huskey, of the Gas Light Group, shares pivoting tips during Covid-19. Watch online: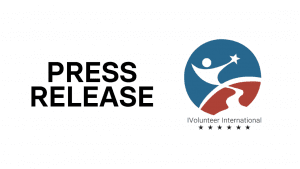 (SAVANNAH, GA) Faith Equestrian Therapeutic Center is holding a virtual fundraiser through May 15. "Running With Faith" challenges participants to run or walk or run with the goal of raising money for the Center to continue to serve children with disabilities after the COVID crisis. Although Faith Equestrian therapeutic center is not currently providing services, the 501c3 nonprofit still must care for and train horses to keep them ready to serve.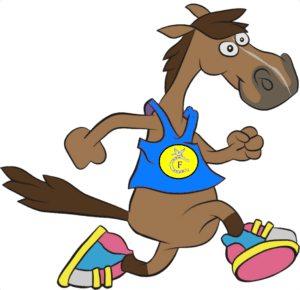 ---
HEALTHY SAVANNAH WINS AWARD

(HEALTHY SAVANNAH) Healthy Savannah is pleased to announce it has received statewide recognition from the Healthcare Georgia Foundation. The coalition has received the 2020 Joseph D. Greene Community Service Collaborative Award for its work to make Savannah a healthier place to live.
---
ENMARKET PURCHASES, CONVERTS TIGER EXPRESS IN BEAUFORT
(BEAUFORT, SOUTH CAROLINA) Enmarket, a Savannah-based convenience store chain, has bought the former Tiger Express #14 store at 2265 Boundary St. in Beaufort to bring its total outlets to 50 stores in South Carolina. The location will undergo a more comprehensive renovation before the end of the year. The prime feature of the remodel will be the installation of Enmarket's signature Eatery restaurant. The existing car wash will be updated as well. The store is expected to stay open throughout the remodel. The Beaufort store will offer such technology-based amenities as Skip Frictionless Checkout, which lets customers skip lines at the cash register and pay via their cell phones, as well as Enmarket's loyalty program Enjoy Rewards and enPay. Customers will find the stores well-stocked, including fresh food and healthy snacks. The store offers unleaded, mid grade, premium and diesel fuels. 
www.enmarket.com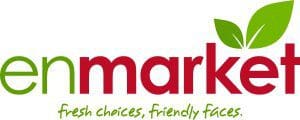 ---
SAVANNAH COMMUNITY HEADLINES *LIVE* THIS MORNING AT 9AM
(SAVANNAH, GA) Join us for an online, interactive conversation about Savannah each Monday morning at 9:00am