SAVANNAH, GA MARCH 3, 2023  On Monday, Feb 20, 2023, students, teachers, and parents of St. James Catholic School in Savannah Georgia, received a heartbreaking email from their principal. Ms. Barbara Golden, their beloved 6th grade teacher, had unexpectedly passed away. Ms. Golden spent 48 years mentoring and teaching students in the Catholic Diocese of Savannah. She spent 46 years (1977 – 2023) teaching the 6th grade at St. James Catholic School.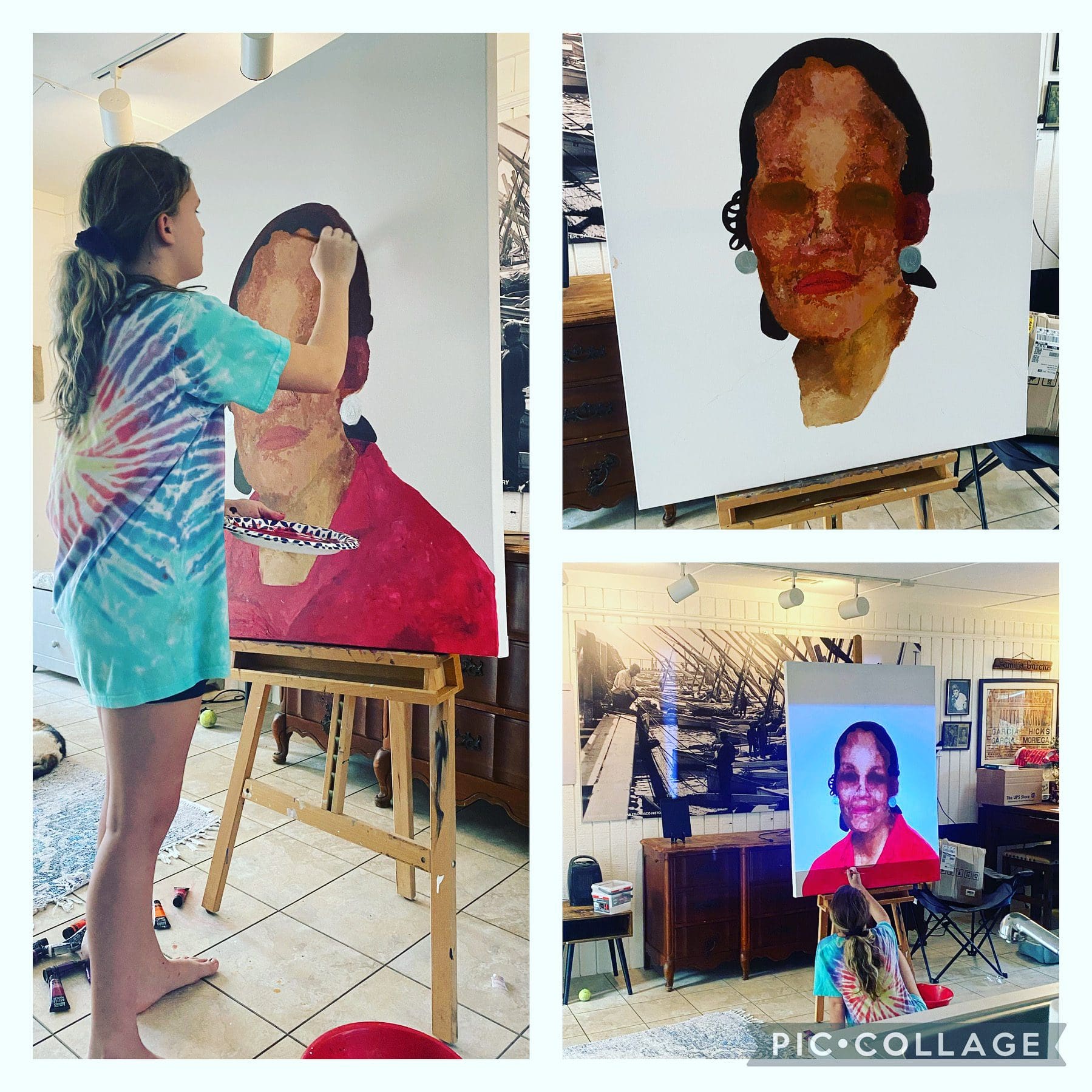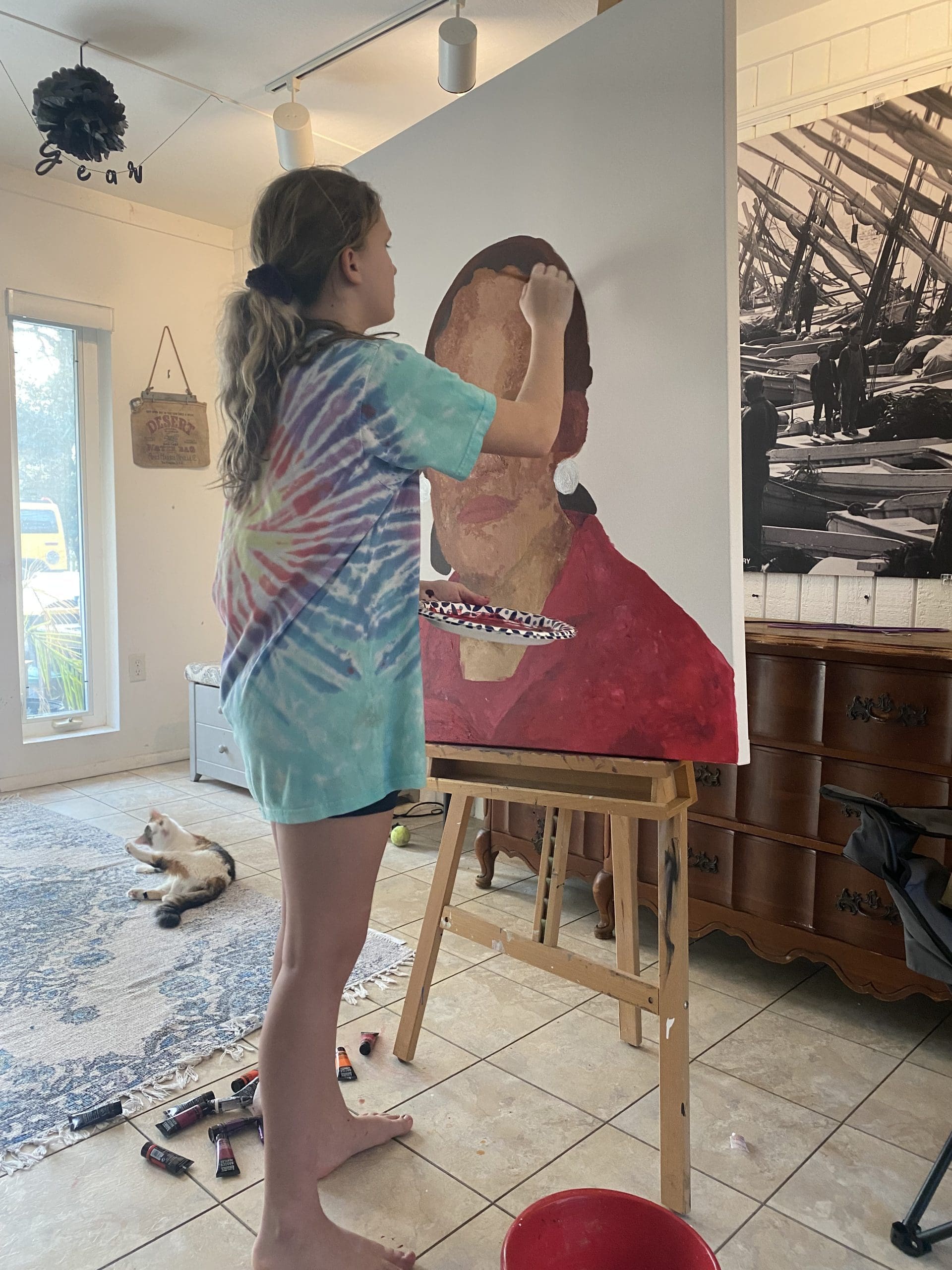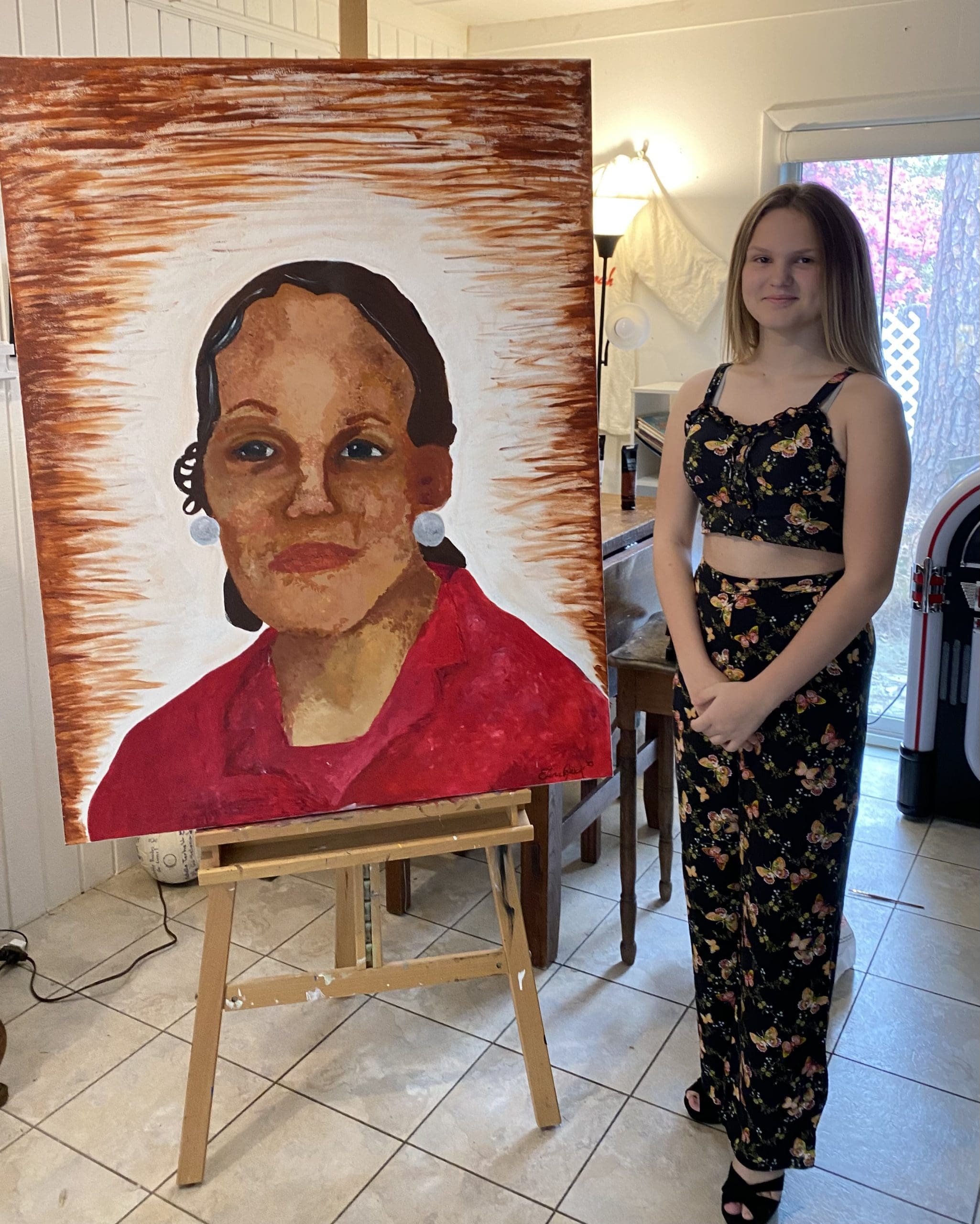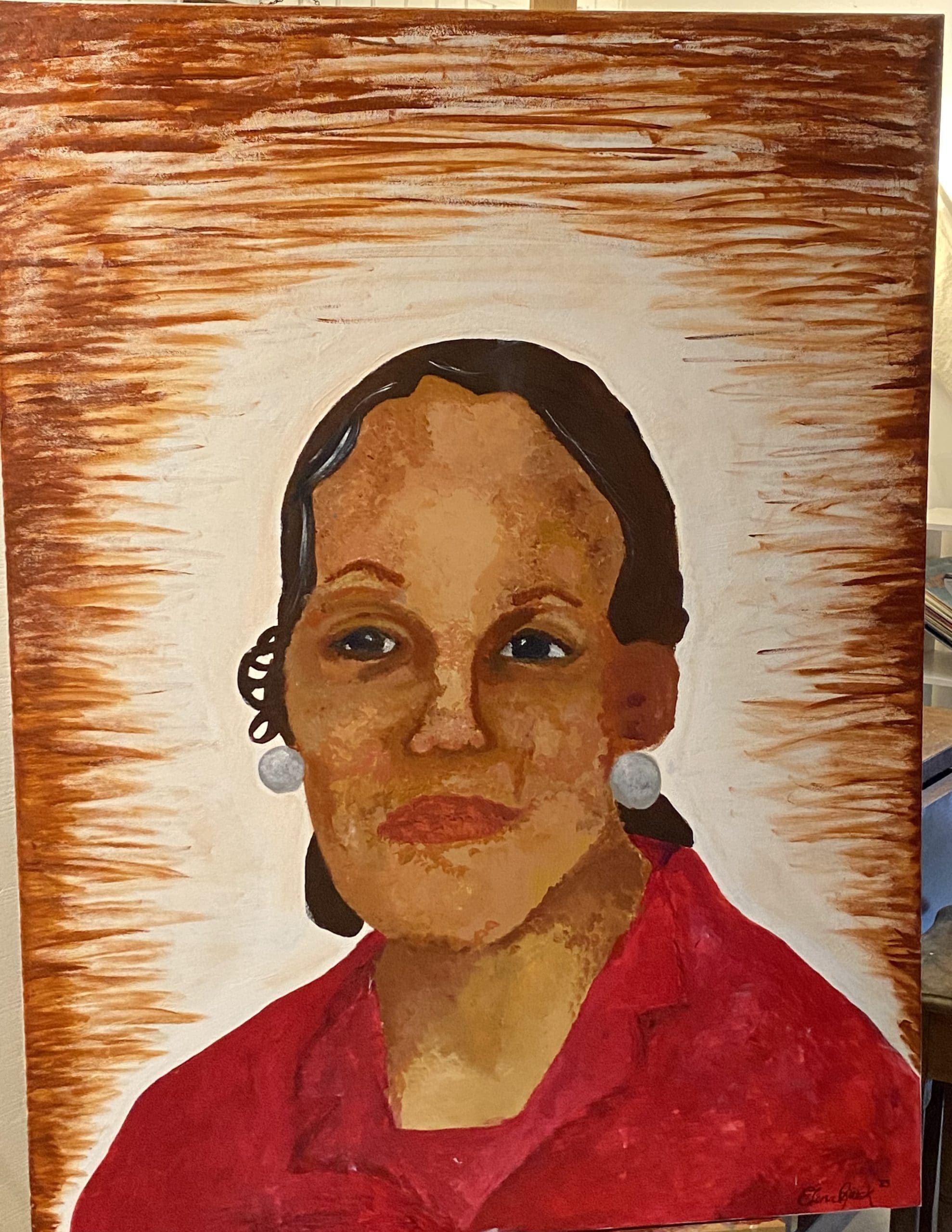 Upon hearing the news, 7th grade student Elena Quick (12), a quiet budding artist, thought to herself,  "there was no way I was going to let Ms. Golden just be gone". Full of inspiration, Elena decided she had to 'do something'. Over the course of the next week Elena began to sketch. The sketch became a drawing. The drawing became Elena's first ever portrait. "It didn't matter if you were the most popular kid  – or the most quiet – Ms. Golden truly SAW every student she taught." said Elena Quick (12) "There is an American Artist named Edward Hopper that said – "If I could say it with words, there would be no reason to paint." I'm still working on  "saying it with words" – but when I found out Ms. Golden passed, I knew the one thing I could do was paint."
Elena's Mom posted Elena's art on social media along with a dedication that Elena wrote:
"I was inspired to paint in an impressionistic style because of the impression Ms. Golden had on me, all my classmates,  and every student she ever taught.  With each stroke,I hope you see the students that she taught here, the way she saw and inspired us."
Looking ahead, Elena said she will continue studying art as she has hopes of attending Savannah Arts Academy for high school.
Young Elena's  painting will be on display at FINE ARTS NIGHT at Saint Vincent's Academy on Monday, March 6, 2023 from 6:00 – 7:00 PM. From there, the painting will be on display in the Saint James Catholic School library until the end of the 2023 school year, where it will join various works of student art and writings in honor of Ms. Barbara Golden. At the end of the school year the painting will be given to Ms. Golden's son Will Martin as a gift to the family.
For more information about Ms. Golden and her legacy click here.
MEDIA CONTACT:
Catalina Garcia-Quick
Mobile: 510-677-4433