(SAVANNAH, GA) Speros, a full-service technology company headquartered in Savannah, has promoted Van Heath to Director of Operations. His duties include managing the day-to-day operations of the Information Technology (IT) and telephony departments.
"My goal is to unify Speros' IT and Telephony departments as the services we do in each of those areas become more related to one another," Heath stated. "Today's technology demands seamless solutions that integrate creativity, with hardware and software, across multiple platforms. That's what I strive to deliver for each of our clients."
As director of Operations, Heath will also be involved in project planning and management.
"Van has the vision and skill we need to stay at the forefront of innovative solutions," said Keith Fletcher, chief operating officer. "We're fortunate to have him on the Speros team and very pleased that he has assumed this new role."
Previously serving as IT Operations Manager with Speros, Heath graduated from DeVry University in 2011 with a Bachelor of Science in Computer Information Systems and a minor in IBM Enterprise Computing. Heath also earned a Networking Specialist degree from Ogeechee Technical College in 2006. He is currently working on a Master's in CIS Project Management from Florida State University.
Heath also serves on a Computer Information Systems Department Advisory Committee for Ogeechee Technical College. His responsibilities include formulating and making recommendations for department changes and needs for the upcoming school semesters, along with continuing the partnership between Georgia Southern University and Ogeechee Technical College. He has received numerous industry recognitions including Adtran Technical Solutions Professional, SonicWALL Security Administrator, Barracuda Spam Firewall Certified Product Specialist, Xirrus Certified Wireless Technician and Storagecraft Disaster Recovery Engineer.
A native of Statesboro, Georgia, Heath enjoys working on friends' cars in his spare time, and spending time with his cat and dog.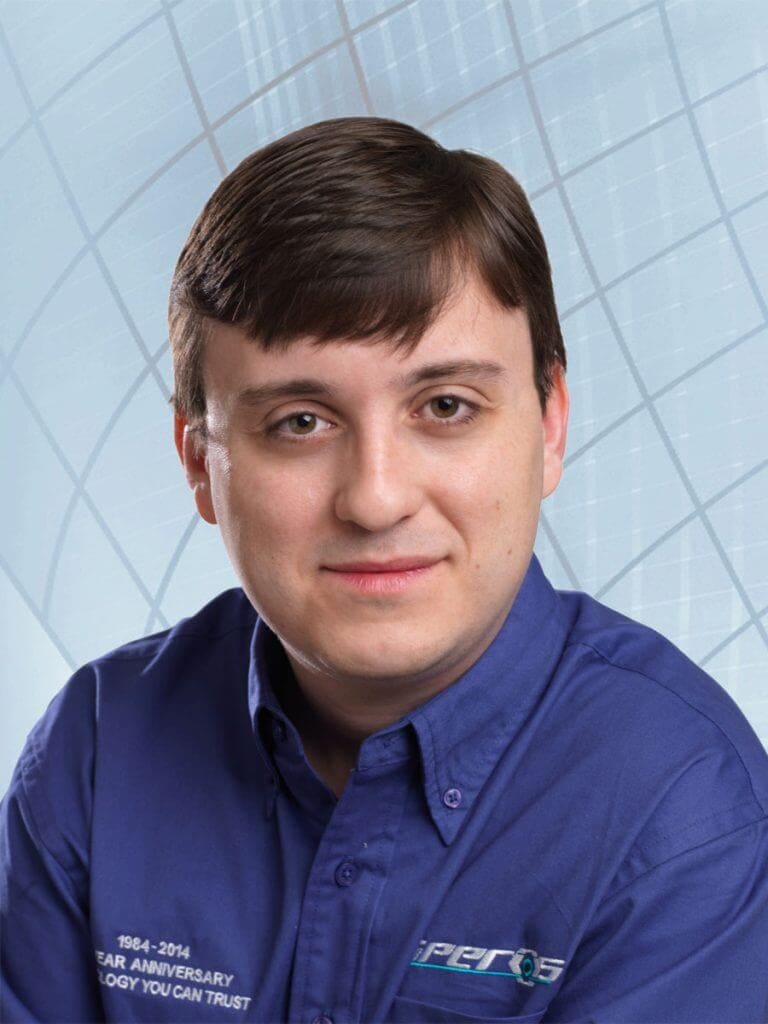 MORE INFORMATION ON SPEROS
Established in 1984, Speros provides technology solutions for businesses, offering telephone systems, IT services, surveillance systems, web design and branding solutions, and cloud computing. Speros team members continually stay updated on leading-edge, certified technologies to maximize solutions and ensure businesses succeed in this fast-paced, technology-driven world. For more information, visit speros.com, call 912-354-8900 or email info@speros.com. Find Speros on Twitter at @sperostech
CONTACT
Van Heath
Director of Operations
Speros
912.354.8900
vheath@speros.com
Keith Fletcher
Chief Operations Officer
Speros
912.354.8900
kfletcher@speros.com
MEDIA CONTACT
Marjorie Young
Carriage Trade PR, Inc.
912.844.9990
visteam@carriagetradepr.com