(SAVANNAH, GA) This Saturday evening the Savannah Philharmonic will celebrate their third sold-out concert of the season by welcoming world-renowned pianist Sir Stephen Hough to the Lucas Theatre for the Arts, where he will perform unprecedented back-to-back Rachmaninoff concertos.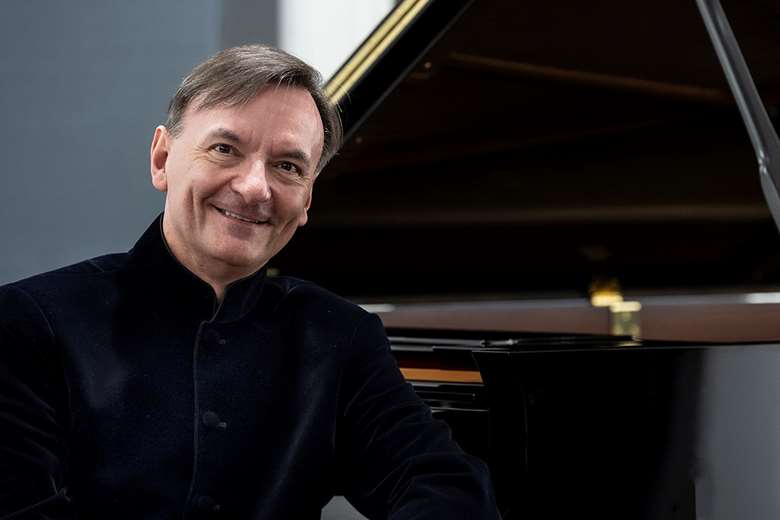 Sir Stephen is an incredibly popular musician, composer, and writer, and is no stranger to Savannah, but having him here at this poignant time for the organization only makes the scene more exciting. On the heels of announcing their 15th Anniversary Season, which launches this summer, the SavPhil is thrilled to present Concertos No. 2 and 3, as well as Glinka's Rusland and Lyudmilla: Overture to a sold-out audience from near and far."Stephen is not only a friend and colleague, but also an inspiration to me and to all of us at the Savannah Philharmonic," states Music and Artistic Director Keitaro Harada. "What he will bring to the stage on Saturday evening is unmatched. Playing back-to-back Rachmaninoff concertos is almost unheard of – but Stephen does it masterfully."
To accommodate the demands of playing the Concertos, it was necessary for the organization to bring a special Steinway Hamburg Grand Piano from New York City, which has been specifically tuned to support Sir Hough's performance.
Executive Director Amy Williams notes that "The Philharmonic is dedicated to presenting concerts of the highest caliber to the community and to continue offering something for everyone throughout this season and beyond. Stephen is the best of the best and we are honored to have him join us on stage this weekend."
Sir Stephen will also be signing copies of his latest book Enough: Scenes from Childhood following the concert.
While tickets for this performance are sold out, you can learn more about the SavPhil's 15th Anniversary Season by visiting: savannahphilharmonic.org.
ABOUT THE SAVANNAH PHILHARMONIC
The Savannah Philharmonic, a nonprofit 501©(3), is a community-focused arts organization which strives to present concert performances and music education of the highest caliber throughout the southeast. Comprised of a professional orchestra and community chorus, and led by the masterful baton of Keitaro Harada, the SavPhil performs a vast range of works from composers of the past and present, and in all genres from classical to contemporary. The organization focuses on fostering community and inspiring a true appreciation of music through equitable access to performances and education programs. To learn more, please visit: savphil.org.
MEDIA CONTACT:
Jamie Coffey | Director of External Relationships | Savannah Philharmonic
jamie@savannahphilharmonic.org (941) 350-5120