Savannah's
COMMUNiTY HEADLiNES
The Local Newswire
---
PEACOCK SUBARU LOVES TO CARE CAMPAIGN 
(HILTON HEAD ISLAND, S.C.) In partnership with the Leukemia & Lymphoma Society, Peacock Subaru delivered blankets and arts/craft kits to two local cancer centers as part of the Loves to Care campaign. The donations were presented to patients at the St. Joseph's/Candler Hilton Head/Bluffton Radiation Oncology Center and the St. Joseph's/Candler S.C. Cancer Specialists-Hilton Head. For more information visit
---
ROTARY CLUB OF SAVANNAH NAMES PRESIDENT AND BOARD
(SAVANNAH, GA) Lowell Kronowitz, president and fourth-generation family owner of Levy Jewelers, has been named president of the Rotary Club of Savannah.  Kronowitz will be joined on the Rotary board of directors by secretary/treasurer Diana Morrison, sergeant-at-arms Roger Moss, along with Louisa Abbot, Todd Groce, Cecilia Russo Turner, Rick Belford, Jamie McCurry, Swann Seiler, Ellen Bolch, Trip Tollison, Dale Critz Jr., David Rosenblum and Marjorie Young. For more information visit 
https://carriagetradepr.com/rotary-club-savannah-announces-lowell-kronowitz-president-names-2018-board/
---
DR. CANFIELD FITS PLAYERS FOR CUSTOM MOUTH GUARDS
(SAVANNAH, GA) Dr. Angela Canfield fitted the football teams of Savannah Christian Preparatory School and Jenkins High School for their custom mouth guards as part of the 2018 Canfield Mouth Shield Program. Mouth guards provide stability to the players' jaws and cushion blows that can cause severe dental injuries such as broken teeth, fractured jaws, gum lacerations and injuries to their lips or tongue. For more information, visit
---
SAVANNAH IS 'KILLING IT' IN THE FILM INDUSTRY
---
EDUCATOR CREATES SPECIALIZED LEARNING PROGRAM AT BETHESDA ACADEMY
---
HINNERS NAMED ART DIRECTOR AT CLARK CREATIVE
(SAVANNAH, GA) Nate Hinners, an art director and designer with 10 years of experience, has been named Art Director at Clark Creative Communications.  Hinners' position is one that will help Clark Creative continue to fulfill their mission of accelerating brands to generate results. His background in a variety of media – both traditional and digital – will allow the company to fulfill their strategic plan to become the creative force behind the South's most inspirational brands.  For more information visit 
https://clarkcreativedesign.com/
---
ENMARKET SPONSORS SAVANNAH PHILHARMONIC
(SAVANNAH, GA) The Savannah Philharmonic announces Enmarket, as the new presenting sponsor for Savannah's largest outdoor cultural event, Picnic in the Park. This year's Picnic in the Park, in historic Forsyth Park is slated for Sunday, Oct. 7, 2018, and around 20,000 people are expected to enjoy this year's festivities, which are free and open to the public. For more information about the Savannah Philharmonic, please visit 
www.savannahphilharmonic.org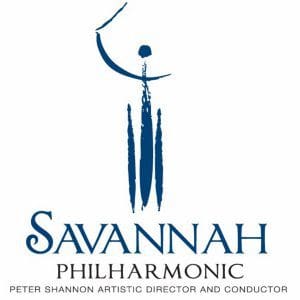 ---
PPO RECEIVES DONATION FROM SUSTAINATIVITY
(SAVANNAH, GA) Park Place Outreach Youth Emergency Shelter is the recipient of an over $5,000.00 donation from Sustainativity for new energy efficient appliances. The Shelter, located at 
514 East Henry Street
, is open 24 hours a day and offers a safe and loving environment to homeless, runaway and at-risk youth ages 11 to 17. For more information, please visit
---
2018 ENCOURAGE HEALTH EDUCATION SERIES LECTURE 3
(SAVANNAH, GA) Certified fitness trainer Janet McCarthy will present a free lunchtime lecture on Tuesday, Aug. 28, during the third of four 2018 Encourage Health Education Series events in Savannah. McCarthy will discuss the importance of fitness in the workplace and how it can benefit personal effectiveness, as well as, the organization's bottom line. To RSVP for this or any of the upcoming lectures, visit 
www.healthysavannah.org
. Seating is limited to 90 people.  Seats are still available for this presentation, but the lecture will be livestreamed on Healthy Savannah and the Enmarket Facebook pages. For more information visit 
https://ceciliarussomarketing.com/fitness-expert-janet-mccarthy-to-speak-at-aug-28-enmarket-encourage-health-education-event/
---
PHOTOS FROM MEGYN JEFFERSON'S LECTURE
---
DON'T BE A VICTIM: AVOID TECHNOLOGY SCAMS
---
ROTARY AND KIWANIS CLUBS OF SKIDAWAY ISLAND HOST SECF FUNDRAISER
(SAVANNAH, GA) The Rotary Club of Skidaway Island and the Kiwanis Club of Skidaway hosted "A Nashville Night," benefiting the Savannah Early Childhood Foundation (SECF) on Wednesday, July 18. In combination with items auctioned, the event raised $10,886 for SECF. For more information about SECF, visit 
http://www.savannahecf.org
---
YOGA RELAY AND SILENT AUCTION TO BENEFIT FAMILY CAREGIVERS
(SAVANNH,GA)  Kate Doran, owner of Savannah Power Yoga and SPRY Mind & Body is coordinating the third annual Yoga Relay and silent auction benefiting the Edel Caregiver Institute, a program of not-for-profit Hospice Savannah, Inc. The Yoga Relay is on Friday, August 24, at Service Brewing Company.  Individuals or teams may sign up for the Yoga Relay of one hundred sun salutations at 
www.SavannahPowerYoga.com/workshops
, or call 912.349.2756. Registration is $30 and includes one drink ticket at the brewery and a swag bag. Yoga begins promptly at 6:00 p.m. and the silent auction closes at 8:30 p.m.
---
LDSS HIRES NEW EXECUTIVE DIRECTOR
(SAVANNAH, GA) The Lowcountry Down Syndrome Society (LDSS) has hired its first executive director. Kayla Johnson will be responsible for administering the growing organization's activities and annual events, including the one-mile Buddy Walk, the Night of Champions gala dinner and Camp Buddy. For more information, visit 
http://www.ldssga.org/
.
---
LOCAL KIDS RECEIVE CAMP SCHOLARSHIPS
---
CHRIS TILTON FEATURED ON WRUU
(SAVANNAH, GA) WRUU's Savannah Business Showcase featured Chris Tilton, President and Co-Founder of the Dewitt Tilton Group, speaking about the group's recent community workshop and luncheon on "Critical Steps to Starting a Commercial Construction Project." Watch the interview and learn about Tilton's insider perspective on the topic on YouTube: 
https://www.youtube.com/watch?reload=9&v=ZEqMJ5xYL9I&feature=youtu.be
---
FIVE COMMON SOCIAL MEDIA MISTAKES
---
QUESTFEST BRINGS THOUSANDS OF GIRLS TO SAV
(SAVANNAH NOW) About 1,100 Girl Scouts stormed Savannah for the 2018 Girl Scout QuestFest, "a scavenger hunt of epic proportion" through the Historic District of Savannah, hosted by the Girl Scouts of Historic Georgia. For three days, teams of about 10 to 15 scouts each set out in search of an experience, rather than an item, according to Sue Else, Girl Scouts of Historic Georgia CEO. Read the full story at 
http://www.savannahnow.com/news/20180713/more-than-1000-girl-scouts-storm-savannah-for-2018-questfest
---
OELSCHIG NURSERY INSTALLS ADVANCED TECHNOLOGY
(SAVANNAH, GA) The Southeast's oldest floral and landscape nursery has gone high tech. Founded in 1882, Savannah's family-owned and -operated Oelschig Nursery, Inc., was recently outfitted for the 21st century by Speros, a full-service technology company in Savannah. The upgrade allows the business to maintain better client data as well as track and control inventory. For more information, visit 
speros.com
, call 912-354-8900 or email 
info@speros.com
.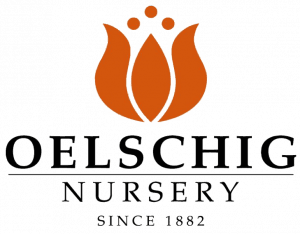 ---
SECOND ANNUAL THRIVE CONFERENCE TO BE HELD SEPTEMBER 5-6 ON HILTON HEAD ISAND
(HILTON HEAD, SC) Thrive, the second annual Women's Conference presented in partnership by SCORE and The Hilton Head Island-Bluffton Chamber of Commerce, will take place at the Sonesta Resort on Hilton Head Island September 5th and 6th. Marjorie Young, founder of Carriage Trade Public Relations®, will be one of the keynote speakers. Cynthia Wright, Junior Partner of Carriage Trade Public Relations and Cecilia Russo Marketing, will be one of the breakout speakers. More information and registration is available here: 
https://www.hiltonheadchamber.org/chamber-events/2018-thrive-lowcountry-womens-conference/
---
ENMARKET BIGGEST MOVER ON CONVENIENCE STORE NEWS TOP 100
(SAVANNAH, GA) Enmarket, a Savannah-based convenience store chain, has jumped spots from #108 to #54 on the Convenience Store News Top 100 list this year, which makes it the biggest mover of all ranked convenience store chains. It has nearly doubled its footprint in the Southeast, and is looking forward to even more growth. Read more here: 
https://csnews.com/top-100-smaller-chains-are-biggest-movers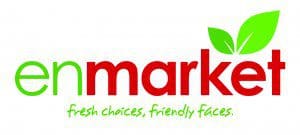 ---
MYTHS AND FACTS ABOUT HOSPICE CARE
(SAVANNAH, GA) Hospice Savannah, a member of the National Partnership for Hospice and Innovation, is pleased to share myths and facts from the organization about end of life care. Read the 15 myths vs. facts about Hospice care at 
http://www.hospicesavannah.org/de-bunking-hospice-myths/
---
NEW EVENT DESIGN COMPANY, JARDINIERE
(BEAUFORT COUNTY, SC) With over thirty years of combined experience in event planning and floral design, Dakotah Terrace and Terry Simmons have launched a new Event Design company, Jardiniére. Headquartered at 
61 Arrow Road, STE. E, Hilton Head Island, SC 29928
, Jardiniére's facility features a consultation showroom, reception, office and studio workroom. The company offers services in Hilton Head Island, Bluffton, Beaufort, Mt. Pleasant and Charleston areas, as well as the greater Savannah area. Distinguishing themselves from planners and coordinators, Jardiniére owners affirm that they create one-of-a-kind experiences for clients by achieving the desired decor looks through typography, linens, rentals and florals. For more information, visit 
www.jardiniereevents.com
. The company is also on Facebook at 
https://www.facebook.com/jardiniereevents/
 and on Instagram at 
https://www.instagram.com/jardiniere_events/
.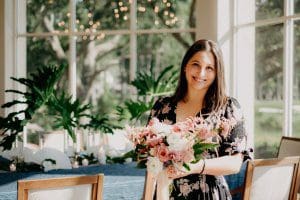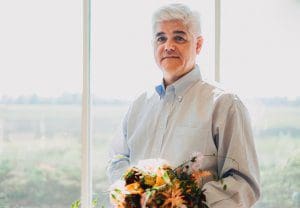 ---
DID YOU KNOW? FACTS ABOUT SKINCARE
(SAVANNAH, GA) Low Country Dermatology shares skincare facts: "The melanocytes in freckles double as a natural sunscreen, but that's no excuse for skipping the SPF. They are still a risk factor for skin cancer. Those who produce a lot of freckles in the sun should be vigilant with their sun skincare routine!" To learn more about Low Country Dermatology, visit 
https://lcderm.com/
---
BIZPITCH SAVANNAH
(SAVANNAH, GA) Got an idea for a unique exciting new product or service? Then consider the new "BizPitch Savannah" entrepreneurial competition, a kinder, gentler version of TV's "Shark Tank." It's a chance to pitch your idea to a panel of judges with the potential to win $2500 in cash and a package of professional start-up business services worth an estimated $7,500. Must apply before Aug 1, 2018. Competition rules and application forms are available at 
http://bizpitchsavannah.com
.
---
LSEGA 2019 CALL FOR NOMINATIONS
(SAVANNAH, GA) Leadership Southeast Georgia, a leadership development program for professionals in a 10-county region, is calling for nominations for its 2019 course. The deadline to nominate is Friday, Aug. 3. Applicants may be nominated by Leadership Southeast Georgia alumni or regional leaders, or they may self-nominate. Residents of Bryan, Bulloch, Camden, Chatham, Effingham, Glynn, Liberty, Long, McIntosh and Screven counties are eligible. Nominations may be submitted on the Leadership Southeast Georgia website (
www.lsega.com
).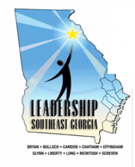 ---
SAVANNAH TRIBUNE CELEBRATES 143 YEARS
(SAVANNAH, GA) The Savannah Tribune is hosting A Biscuit Brunch and Sneaker Ball to celebrate their 143rd year of operation and 191st year for the Black Press on Saturday, August 11, from 11 a.m. – 1:30 p.m. at The DeSoto, 
15 East Liberty St
. More information is coming soon on the event to include ticket prices, a special salute to journalists and ways to support a charitable organization all in honor of this anniversary celebration. Read The Savannah Tribune online at 
https://savannahtribune.com
(GUYTON, GA) Join Faith Equestrian for their 1st Annual Boots and BBQ fundraising event. Come dressed in your favorite boots and cowboy hat to enjoy a Yee Haw evening of BBQ, country dancing and a great auction. Also get ready to compete in the best boots, best hat contest where you can win prizes, all to benefit Faith Equestrian's Program to serve individuals with special abilities in our community. Saturday, Aug 18 at 6 PM. $40 single ticket, $70 couple. 
https://www.facebook.com/events/229427577674467/
(SAVANNAH, GA) The Hospice Savannah Golf Tournament, presented by USI Insurance Services, will be held at The Landings Club's Plantation Course on Friday, September 7, 2018. Driving range and lunch will be available at noon, with a 1:15 p.m. shotgun start. Greens fees are $150 per golfer or $600 per foursome. Registration and sponsorship information is available at 
www.HospiceSavannah.org/Golf
---
GEORGIA POWER PRESENTS SPORTS AWARDS LUNCHEON
(SAVANNAH, GA) Coastal Pet Rescue introduces Waffles.  He is just as sweet as syrup!  The "M" on his head stands for Mama's Boy, and he follows his foster mom everywhere.  He loves to play with his foster brothers and sisters and has a mischievous streak!  To view Waffles or other animals available for adoption, visit 
http://coastalpetrescue.org/adopt/view/2018-c-050-waffles/