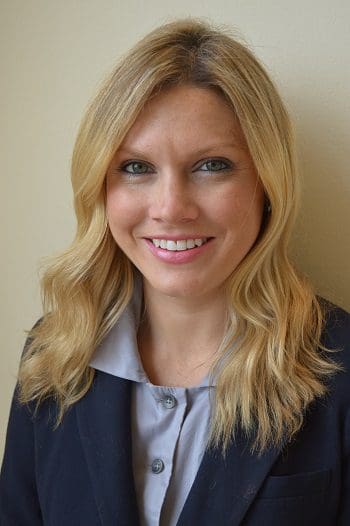 Ashley P. Daniele Joins The Bowen Law Group
(SAVANNAH, GA) The Bowen Law Group is pleased to announce that Ashley P. Daniele, ACP, MPS, has joined the company as a certified paralegal. In her new role, Daniele will be handling client relations, legal research and comprehensive litigation support.
Originally from the Eastern Shore of Virginia, Daniele comes to The Bowen Law Group from Kemp Smith, LLP in El Paso, Texas where she served as a Litigation Paralegal. She previously served as a paralegal at The Kennedy Law Firm, PLLC, in Clarksville, Tennessee and Hopson & Parris, P.C. in Cadiz, Kentucky.
Daniele received a Master of Professional Studies in Paralegal Studies at George Washington University and Bachelor of Science in Paralegal Studies and Law Office Management at Kaplan University.
She is currently a volunteer for Family Readiness Group in the U.S. Army, HAAF, FRG and is an active member of the National Association of Legal Assistants, Inc. In 2010, she served as a legal administrative volunteer for the American Cancer Society and from 2011 to 2012 she served as the Vice President of the El Paso Paralegal Association.
"It is exciting to be a part of a dynamic, growing practice that is on the cutting edge of the legal profession. Every member of the firm has a shared passion for justice and for zealously pursuing and protecting the best interests of the firm's clients," said Daniele.
The Bowen Law Group handles a wide variety of legal matters with a primary focus on business, banking and manufacturing law. The firm also offers mediation services as a faster and more cost-effective alternative to litigation.
Daniele said, "I firmly recognize the fact that this position will be very challenging given the fact that our clients are often placing the future success of their business in our hands, but it is a challenge that I am eager to undertake. I believe that my education and experience has well-prepared me to be a valuable member of the team."
In her time off, Daniele enjoys exercising, traveling, reading, and water sports.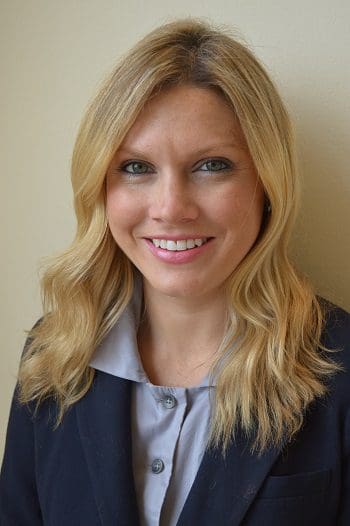 MORE INFORMATION ON THE BOWEN LAW GROUP
The Bowen Law Group was founded in 2012 by Savannah business attorney Charles Bowen. Bowen received his law degree from Georgetown University Law Center and is a member of the Georgia Bar. Bowen opened The Bowen Law Group after running the Savannah branches of two large Atlanta law firms for eight years and previously serving for ten years as a partner in a respected Savannah litigation firm. The Bowen Law Group focuses on commercial, banking and manufacturing law and also offers comprehensive mediation services. Corporate law has deep ties to the Bowen family. Bowen's great-grandfather (whose desk and other heirlooms are on display in the office) was an esteemed business attorney in New Orleans, a legacy that Bowen hopes to continue in Savannah. With panoramic views of the city and the Savannah River, The Bowen Law Group is located on the top floor of the Manger Building at 7 East Congress Street. For more information, call 912.544.2050 or visit thebowenlawgroup.com .
For More Information:
Ashley P. Daniele, ACP, MPS
adaniele@thebowenlawgroup.com
912-544-2056
For Media Inquiries,
Marjorie Young
marjorie@carriagetradepr.com
912.844.9990