SAVANNAH COMMUNITY HEADLINES™
– The Local NewsWIRE –
---
WANNACRY
---
BETHESDA ACADEMY GALA
Gala Photos, by Bunny Ware
---
FELDER & ASSC. RECEIVE HSF AWARDS
---
MELANOMA, TAKE A HIKE! 
(SAVANNAH, GA) In recognition of Melanoma Awareness Month, Dr. Corinne Howington of Low Country Dermatology lead a skin cancer awareness excursion – "Melanoma, Take a Hike!" – at Skidaway Island State Park over the weekend. For more information, visit http://lcderm.com/melanoma-take-hike/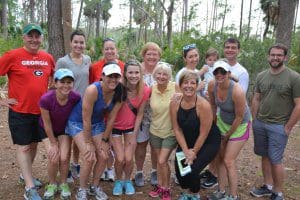 ---
THREE MAJOR SMALL BUSINESS TIME WASTERS
(OPEN FOR BUSINESS®) Dr. Melissa Gratias, productivity psychologist talking about the three most unproductive behaviors of small business owners. Interview is 30 minutes.
---
BEFORE YOU DIVORCE
---
---
---
NOMINATE FOR CHARITY DATE NIGHT AUCTION
(SAVANNAH, GA) The Savannah Jaycees are now accepting nominations for Savannah area singles to be featured in the 2017 Charity Date Night Auction. The fourth annual Charity Date Night Auction will be held on 
Thursday, July 20 at 7 p.m.
 at Savannah Smiles Dueling Pianos," located at 314 Williamson St, Savannah, GA 31401. To be considered, email nominations to the Savannah Jaycees at 
savannahjaycees@gmail.com
. Nominations should include name, age, contact information, ideal date and an attached headshot.
---
KEY STUFF ABOUT NEW GOOGLE ASSISTANT
(FORBES) Everything You Need To Know About Google's Latest Tech
---
(SAVANNAH, GA) Park Place Outreach Youth Emergency Shelter announces its 2017 leadership team for the non-profit organization: Todd Cellini as the President, Jack Levine as Immediate Past President, Elizabeth Bratz as Vice President, Joyce M Roché as Secretary, and Jennifer Widincamp as Treasurer. Other board members include: Susan Speros, Jennifer Barrett, Marolyn Overton, Salita Hill, Alfred McGuire, Chris Nowicki, and Chris P. Sotus. For more information, visit 
https://www.parkplaceyes.org/
---
OPEN-SIT MEDITATION EVERY

SUNDAY

AT SYC
(SAVANNAH, GA) Meditation clears out the clutter in your mind. Join SYC every
Sunday
,
7:30 p.m.
for sitting meditation along with a brief reading and discussion. This is a simple and pleasurable opportunity to deepen your meditation practice quietly and peacefully. If you are new to meditation practice then bare in mind that there will be little instruction given. This Open Sit format allows for practitioners of all types of sitting meditation to share a practice space. For more information, visit 
http://savannahyoga.com/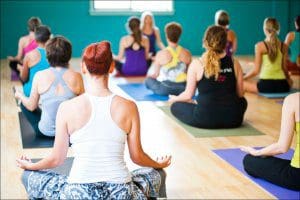 ---
SHOULD EXECUTIVES SHARE POLITICAL VIEWS?
---
PARTICIPATE IN PARKINSON'S CLINICAL TRIALS
(SAVANNAH, GA) Fox Trial Finder seeks to enroll diverse participants for a variety of Parkinson's research studies. Fox Trial Finder was created by the Michael J. Fox Foundation to help increase the flow of willing participants – both people with Parkinson's and control participants who do not have Parkinson's – into the clinical trials that need them, accelerating the Parkinson's drug development process. For more information, visit
---
---
MORE THAN JUST YOUR COMPANY
(THE DEWITT TILTON GROUP) Community impact. Be sure to do your research on how your commercial construction project will affect the local community, economy, and other businesses nearby. For more information, visit 
http://www.dewitttiltongroup.com/
---
---
RELATIONSHIP MANAGEMENT 
(INC) Managing connections is now an important life skill. Step it up with these tips:
---
NEW REGULATIONS
---
---
JAZZ IN THE GARDEN
---
STARTING A BUSINESS?
(STATESBORO, GA)  The UGA Small Business Development Center in Savannah and the UGA SBDC at Georgia Southern present a class on June 15 from 6 p.m. to 9 p.m.  This workshop covers important tools and resources a business owner needs to establish a solid foundation during its early formative years.  For more information, visit http://www.georgiasbdc.org/starting-a-business-course/
---
SUSTAINABLE COAST CONFERENCE
(SAVANNAH, GA) The Center for a Sustainable Coast is hosting a celebration and conference on 
Saturday, June 17
, to acknowledge 20 years of protecting Georgia's coast. The program will discuss a retrospective of Georgia's coastal issues and the profound challenges that lie ahead. This year's keynote speaker will be Professor Geoffrey Heal discussing "How Neglecting Nature Threatens Our Prosperity." The event is open to the public. Fee is $20 and includes buffet. RSVP here: 
912-506-5088
,  
https://www.facebook.com/Center-for-a-Sustainable-Coast-141003446180/timeline/
 and 
www.sustainablecoast.org
.
---
STARTUP CHALLENGES AMAZON
(INC) Meet the Startup Challenging Amazon in Shipping Wars
---
AUCTION ITEMS NEEDED 
---
MEET 'SMALLS' 
(SAVANNAH, GA) Coastal Pet Rescue introduces Smalls, a male chihuahua/Jack Russel terrier mix with a big heart. Smalls, along with siblings Ralphie and Bruiser, are 10 weeks old with sweet personalities and will be great family dogs. To view Smalls, his siblings, or any other animal available for adoption, visit: http://coastalpetrescue.org/adopt/view/2017-d-173-smalls/
---