Savannah's
COMMUNITY HEADLINES
The Local Newswire
---
VIRTUAL CAMP BUDDY
(CHATHAM AND EFFINGHAM COUNTIES) For the past 11 years, the Lowcountry Down Syndrome Society (LDSS) has been helping students with Down syndrome enjoy summer fun at Camp Buddy as they prepare for the upcoming school year – and this year, not even a global pandemic can stop them! The LDSS is hosting Virtual Camp Buddy June 22 through June 25, 2020. https://ldssga.org/
---
PARK PLACE OUTREACH TEEN PRESERVATION PROGRAM REOPENS
(SAVANNAH, GA) Park Place Outreach's Family Always Matters (F.A.M.) Teen Preservation Program is now open for in-person summer sessions. https://www.parkplaceyes.org/our-programs/family-preservation-for-teens/
---
WHY ARE PEOPLE SO OBSESSED WITH CREDIT UNIONS?
(MONEY.COM) The coronavirus crisis is forcing many Americans to take a hard look at their finances — and that includes re-evaluating where they keep their money. Banks may be the most obvious option, but credit unions tend to have pretty passionate fans. The factor that sets credit unions apart is their philosophy. Banks are generally for-profit entities, which means they tend to serve shareholders. Credit unions are not-for-profit cooperatives, which means they tend to serve customers. https://money.com/whats-better-credit-union-or-bank/
---
$120 BILLION STILL UP FOR GRABS
(ALIGNABLE.COM) Over $120 billion in Payroll Protection Plan Relief funds are still available through June 30th for small business owners. The Federal government is a bit perplexed on why businesses aren't gobbling it up. They even tried to make it easier with the new Flexibility Act. Alignable gathered the latest about the PPP to help business owners more easily decide their next steps.
https://www.alignable.com/forum/ppp-updates-small-business-flexibility-act?tid=707178
https://home.treasury.gov/news/press-releases/sm1026#blank
---
ECONOMIC INDUSTRY DISASTER LOANS REOPENED
(SAVANNAH BUSINESS JOURNAL) To further meet the needs of U.S. small businesses and non-profits, the U.S. Small Business Administration has announced they are reopening the Economic Injury Disaster Loan (EIDL) and EIDL Advance program portal to all eligible applicants experiencing economic impacts due to COVID-19. SBA's EIDL program offers long-term, low interest assistance for a small business or non-profit. These loans can provide vital economic support to help alleviate temporary loss of revenue.
https://www.savannahbusinessjournal.com/covid-19/june-16—-economic-injury-disaster-loans-advance-program-reopened-to-all-eligible-small/article_262a6852-aff4-11ea-b555-c7d8f7432e28.html#utm_source=savannahbusinessjournal.com&utm_campaign=%2Fnewsletters%2Flists%2Fheadlines%2F%3F-dc%3D1592388018&utm_medium=email&utm_content=headline
---
UGA SMALL BUSINESS WEBINAR
(SAVANNAH, GA) The University of Georgia Small Business Development Center (SBDC), a Public Service and Outreach unit of the University of Georgia, and Chatham Insurance Partners, invite small business owners to a no-cost educational webinar to help them prepare for hurricane season and other disasters. Disasters are inevitable, but the damages these disasters may cause are not. Being prepared by having the right insurance is vital for your business. Collaborate on Webinar for Small Business Owners, June 23rd at 2pm. For questions please contact Liz Overstreet at (912) 651-3200 or go to https://www.georgiasbdc.org/tuesdays-at-two-with-the-expert/ to register online.
---
SOUTHERN HOMETOWN PHARMACY
(POOLER, PEMBROKE) Locally owned and operated Southern Hometown Pharmacy is pleased to announce the opening of two locations under new management in Pooler and Pembroke, Ga. For more information, visit https://carriagetradepr.com/southern-hometown-pharmacy-is-open-for-business-in-pooler-and-pembroke/
---
REACH TEAM SAYS BREASTFEEDING IS BEST EVEN DURING COVID
(SAVANNAH, GA) Breastfeeding remains the healthiest way to feed a baby, even during the challenges of the COVID-19 crisis, and locally, the REACH (Racial and Ethnic Approach to Community Health) team of Project HOPE (Healthy Opportunities Powering Equity), continues to urge mothers to choose this method.
https://carriagetradepr.com/covid-19-doesnt-change-the-message-breastfeeding-is-best/
---
Q&A WITH CLEANING COMPANY
(OPEN FOR BUSINESS) Interview with Helyn Gallucci, CEO of In & OUT Cleaning & Seaming.
---
ENMARKET PARTNERS WITH ATLANTA GAS LIGHT TO OFFER CLEAN, EFFICIENT COMPRESSED NATURAL GAS IN SAVANNAH AT NEW PORT WENTWORTH STORE
(PORT WENTWORTH, GA) The newest Enmarket store is now open in Port Wentworth, bringing the first public compressed natural gas (CNG) fueling service to Savannah. The new store at 7002 Highway 21, at Exit 109 off Interstate 95, also offers Enmarket's second Fuzzy Taco Shop, a fast-casual Mexican restaurant. For more information, visit https://carriagetradepr.com/enmarket-partners-with-atlanta-gas-light-to-offer-clean-efficient-compressed-natural-gas-in-savannah-at-new-port-wentworth-store/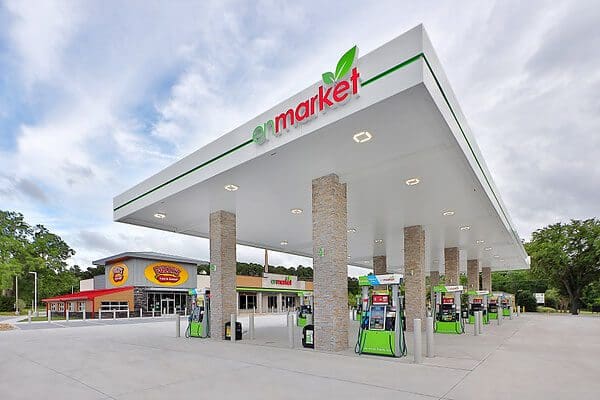 ---
MISS CADBURY NEEDS A HOME
(COASTAL PET RESCUE) Cadbury is new to Coastal Pet Rescue. She is a tiny kitty that is looking for a forever home. http://coastalpetrescue.org/adopt/view/2020-c-032-cadbury/
---
LOCAL NEWSWIRE SIGN UP
(SAVANNAH, GA) To receive SAVANNAH COMMUNITY HEADLINES™ each Monday morning, please sign up here for free: SIGN UP HERE
---
HOW TO CREATE A TIKTOK ACCOUNT FOR BUSINESS
(SOCIAL MEDIA EXAMINER) Want to set up a profile for your business? Wondering how to claim your business handle on TikTok?
---
SAVANNAH COMMUNITY HEADLINES *LIVE* THIS MORNING AT 9AM
(SAVANNAH, GA) Join us for an online, interactive conversation about Savannah each Monday morning at 9:00am on Facebook. Join on this link: https://www.facebook.com/CarriageTradePublicRelations/videos/1179677765715597/